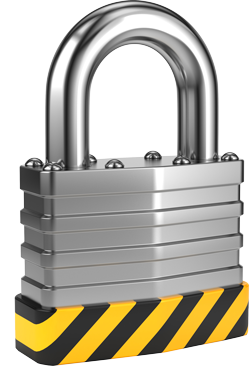 Already a member?
Sign in now
THIS CONTENT IS OUT OF DATE
This content is retired but we have related up-to-date content below.
Contributors
Keld Jensen, CEO MarketWatch Centre for Negotiation, Author, Professor, Advisor, and Speaker on Negotiation
Ann Frost, Associate Professor at Organizational Behavior, Ivey Business School
Adelle Popolo, Retired Management Consultant
Kristi Hedges, CEO The Hedges Company, author of the Power of Presence
Michael Dickstein, Dickstein Dispute Resolution/MEDiate
Dave Chalmers, Management Consultant
Anonymous, Government Services
Your Challenge
Poorly handled negotiations can add up to detrimental costs for an organization. Copenhagen Business School has found, through studies of 25,000 negotiations, that one-third of them fail to reach a decision at all.
As the source of learning and development for the organization, HR is relied upon to address negotiation training for employees involved in negotiations, including managers.
Negotiation training can be expensive to administer, time consuming to create, and difficult to put together in a comprehensive manner that will impact participants in the training session.
Our Advice
Critical Insight
Negotiation occurs every day, yet most people don't know how to develop a negotiation strategy.
Most managers go into a negotiation unprepared and unaware of the process, which can make it difficult to end a negotiation successfully.
Relationships, topics, and negotiation styles are the overarching themes for every negotiation you enter.
Impact and Result
Cost savings from the delivery of McLean & Company's comprehensive and impactful training deck.
With training, managers will contribute to the organizational bottom line as a result of successful negotiations, and will improve their own productivity and work environment because of more confidence in their ability to bargain.
Decrease in cost and increased revenue growth from better negotiated deals.
Guided Implementations
This guided implementation is a two call advisory process.
Guided Implementation #1 - Prepare to Implement Manager Training
Call #1 - Discuss training objectives and review finalized training materials to ensure the organization's internal practices are well represented and the training material will be impactful.
Guided Implementation #2 - Follow Up After Training
Call #1 - Review metrics to determine training success and discuss follow up initiatives to reinforce the concepts addressed during training.
Book Your Workshop
Onsite workshops offer an easy way to accelerate your project. If you are unable to do the project yourself, and a Guided Implementation isn't enough, we offer low-cost onsite delivery of our project workshops. We take you through every phase of your project and ensure that you have a roadmap in place to complete your project successfully.
Module 1: Prepare to Implement Manager Training
The Purpose
Select organizational and departmental metrics for negotiation training.
Customize manager training deck to be ready for training.
Plan out all aspects of the training day.
Key Benefits Achieved
Baseline metrics are selected.
Manager training deck has been customized to the organization.
Aspects of the training day have been determined.
1.1
Establish high-level training objectives.
Defined objectives and goals for the negotiation training initiative
1.2
Set benchmark metrics and take baseline measurements.
Baseline measurements documented
1.3
Review content and customize training material.
Customized manager training deck
1.4
Plan out training material.
Determined the logistics of the training and planned out aspects of the training
Module 2: Follow Up After Training
The Purpose
Create a timeline and criteria for follow up to determine ongoing success of training program.
Key Benefits Achieved
Timeline for both manager behavior and metrics follow up is created and criteria is set.
2.1
Prepare to follow up on manager behavioral change and impact on the business.
Designed and set a timeline for training follow-up initiatives and set follow-up criteria