McLean & Company Signature
September 23-24, 2019
Fairmont Washington, D.C.
Signature is an innovative, research-based conference for HR, learning & development, and talent executives.
The 2019 Signature agenda will include interactive workshops, several keynote presentations, peer-to-peer roundtables, and a panel discussion.

Event Pricing
Member: US $1,195
Non-Member: US $1,495
Why Attend McLean & Company Signature 2019?
At Signature, you will:
01

Learn how to develop a strategy that will navigate your organization toward success in the new world of work.

02

Identify opportunities to improve HR performance and validate your strategy.

03

Network with more than 100 HR and talent management leaders.

04

Receive practical tips and tools, with real-world examples and actionable advice and guidance on how to apply the recommendations.
This program has been approved for 11 continuing professional development (CPD) hours under Section A of the Continuing Professional Development (CPD) Log of the Human Resources Professionals Association (HRPA).
McLean & Company is a registered provider of recertification credits. HR Certification Institute® has approved this program for 11 HR (General) recertification credit hours including 3 business credits hours toward aPHR™, PHR®, PHRca®, SPHR®, GPHR®, PHRi™, and SPHRi™ recertification.
This program is valid for 11 PDCs for the SHRM-CP℠ or SHRM-SCP℠.
What Previous Attendees Say About Signature:
The experience has been wonderful too. Great event location. Great food. Just a variety of different elements that have made the whole experience a really valuable one.
- David Whyte, JV Driver
It's nice being here with lots of others from the HR profession and be able to connect, share best practices, and share some of the challenges that we all face and what we are doing to address them. My biggest takeaway from attending the Signature event is the power of building relationships.
- Rachael Fehl, Caterpillar
I really enjoyed attending the signature event; it's been a great opportunity to listen to some great speakers but also to network with other practitioners.
- Simon Blunden, GroupHEALTH Benefit Solutions
Meet the Forward-Thinking Keynote Speakers You'll See at Signature 2019
Tchernavia Rocker
Chief People and Culture Officer, Under Armour
With her deep industry experience in building best-in-class HR operations, Tchernavia leads all facets of the Under Armour human resources function. Her keynote talk will focus on HR's role in creating a new workplace paradigm.
Nigel Travis
Chairman, Dunkin' Brands
An executive with experience in many of the most iconic companies of the modern era, Travis embraces an ethos of "pushback" that allows employees at all levels to challenge leadership. He'll walk us through how to build and maintain a challenge culture.
Caroline Stephens
Chief Human Resources Officer, Interac
As the CHRO, Caroline champions cultural transformation through the talent strategy and supports the business through its people practices. In her presentation she will challenge you: "Is it all about you?"
Nancy J. Svoboda
Executive VP, Human Resources, Denver Broncos
Nancy leads all human resources efforts for the Broncos and Stadium Management Company, elevating the club's staffing through talent management and development. In her talk she discusses how to create a winning employee experience.
Kristie A. Dierig
Global HR Analytics & Insights Program Leader, Procter & Gamble
Kristie has 19 years experience in a global Fortune 50 company, 10 in IT application development and business analysis and 9 in HR career and talent development and business partner leadership. She applies her knowledge of business strategy, desired employee experiences, organizational realities, technology, and external trends to innovate on new programs that achieve even greater results. She believes that companies can be a source for good for the community and those that work there and knows that it starts with a clear purpose and values that transcend culture and employee attraction.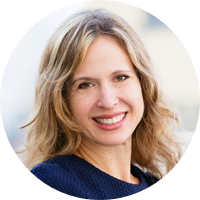 Dessalen Wood
Chief People Officer, Thoughtexchange
With over 20 years of experience in national corporations such as Reitman's Canada, Hudson's Bay Company, The Children's Place, The Disney Stores and Cineplex, Dessalen Wood specializes in passionately leading Learning and Development and Human Resources teams at some of North America's most-respected organizations. Her talk will focus on motivation misconceptions.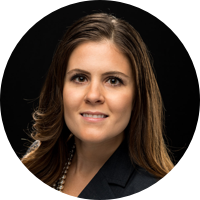 Jennifer Rozon
VP, McLean & Company
Jennifer Rozon is passionate about elevating HR departments and translating innovative ideas into execution through inspired team members. She is a firm believer that creating an exceptional employee experience will in turn create a better member experience. In her presentation she will discusses how to help organizations thrive in a VUCA world.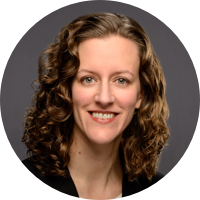 Leigh Caiger
Senior Director, McLean & Company
Leigh Caiger manages the delivery team for McLean & Company's HR diagnostic tools, including the Employee Engagement Program, the McLean Employee Experience Monitor, the New Hire Survey, and 360 Degree Feedback. She will walk us through how to identify meaningful insights from the survey data and more specifically about new Insights into Employee Engagement.
Jasmine Kanga
Vice President, Human Resources; Ontario Pension Board
Jasmine joined Ontario Pension Board as the Director of HR in August 2015 and was appointed VP of HR & Corporate Services in June 2017. A career public servant for nearly 20 years across diverse program areas, she has extensive leadership experience in recruitment and retention, organizational transformation, project and change management, and continuous learning and development. She is a strong advocate for the importance of building and sustaining a workplace culture where corporate values and business strategies align to drive results and employee engagement.
Orville Trout
Senior Vice President, Human Resources, Crayola
Orville is responsible for leading the development and execution of human resources strategy in support of the overall business plan and strategic direction for Crayola, LLC. His areas of focus include company culture, total rewards, staffing, organizational effectiveness, talent management and employee relations. Orville leads Crayola's Corporate Communications, Community and Government Relations, Environmental Health & Safety, Benefits, Compensation, and Corporate Administration departments. Orville has more than 30 years of Human Resources and Business experience in the consumer packaged goods industry having held senior level positions at Hallmark Cards Inc., and Crayola LLC. Human Resources strategy has been a key focus of Orville's career. He has led Human Resources teams as a Human Resources Manager at the manufacturing plant level, in addition to leading the Global Human Resources strategy for Crayola. Orville has led a variety of initiatives to support business growth and promote effective organizational culture.
David Goldstein
Chief Talent Officer, Caliber Collision Centers
David oversees more than 12,000+ teammates across almost 600 locations and 19 states. His responsibilities fall across every element of Caliber's culture and teammate success including recruitment, compensation and benefits, and training and development that ultimately leads to the best trained, most satisfied teammates in the collision repair industry. As Senior Vice President of Operations, David and his team built Caliber's California operations to over 170 locations with a strong focus on teammates and culture. In late 2017, David was asked to take over Caliber's corporate-wide approach to culture and teammates as the Chief Talent Officer.
Next
Day 1
8:00

Breakfast

8:45

Opening Remarks

9:00

Strategic HR: Helping Organizations Thrive in a VUCA World

Jennifer Rozon
VP, McLean & Company

9:50

Break

10:00

CHRO Panel

Strategic HR in a VUCA World

11:00

Break

11:10

New Insights into Employee Engagement

Leigh Caiger
Senior Director, McLean & Company

12:00

Lunch

1:00

Equipping HR to Lead in a VUCA World

Kristie Dierig
Global HR Talent Management Program Leader, Procter & Gamble

1:45

Is It All About You?

Caroline Stephens
CHRO, Interac

2:30

Break

2:45

Concurrent Workshops

Option 1: Use Network Analysis to Address Complexity Through Collaboration
Option 2: Identify Key Tactics to Shift Leadership for a VUCA World

4:15

Break

4:30

Our Moment of Truth: HR's Role in Creating a New Workplace Paradigm

Tchernavia Rocker
Chief People and Culture Officer, Under Armour

5:15

Closing Remarks

Nick Schacht
Chief Global Development Officer, SHRM

5:30

Networking Reception
Day 2
8:00

Breakfast

8:45

Opening Remarks

Carrie David
CHRO, Interstate Hotels & Resorts

9:00

Fight Change Fatigue by Developing Employee Resilience

Gord Houston
Director, McLean & Company

9:45

Creating a Winning Employee Experience

Nancy J. Svoboda
Executive Vice President, Human Resources, Denver Broncos

10:30

Break

10:45

Rapid Fire Sessions

Using L&D Principles to Stay Nimble in a VUCA World
The Workforce of the Future
HR's Role in Data Protection
Practical Ways to Future-Proof Your Workforce by Enabling Employee-Driven Career Paths
The Hard Facts on HR Software: Using Data to Improve HR Technology Decisions

12:00

Lunch

1:00

Motivation Misconceptions

Dessalen Wood
Chief People Officer, Thoughtexchange

2:00

How to Build and Maintain a Challenge Culture

Nigel Travis
Chairman, Dunkin Brands

3:00

Closing Remarks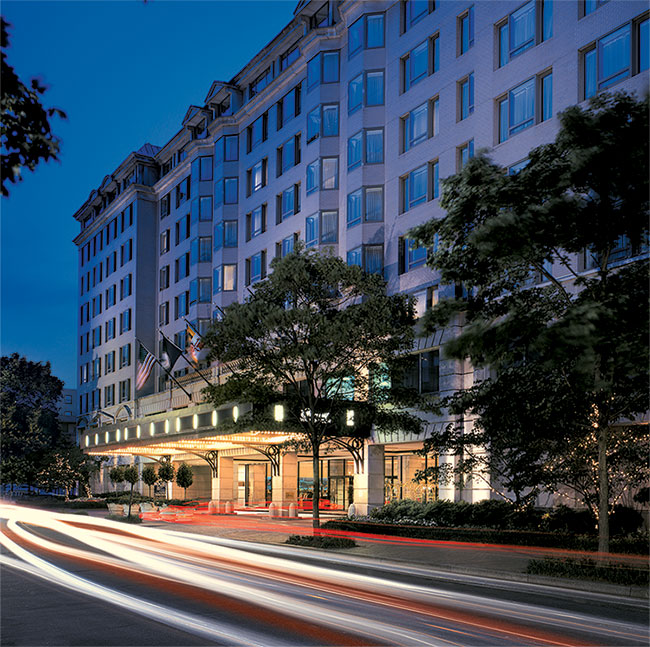 The Venue
Fairmont Washington, D.C.
2401 M Street NW Washington, DC, United States 20037
Located in Washington's fashionable West End and adjacent to historic Georgetown, the newly renovated Fairmont Washington, D.C. welcomes guests in capital style. With a sunlit urban courtyard that soothes the spirit, the Fairmont is the perfect hotel for business or leisure travel.