Partner With McLean & Company to Realize Your Highest Priority Goals
A self-sufficientimproves and optimizes your core HR processes
HR team that
Strategic projects that get done on time and on budget
An HR training and develops high performers and your HR leadership team
coaching program that
A data-driven HR impresses your CEO and executives
strategy that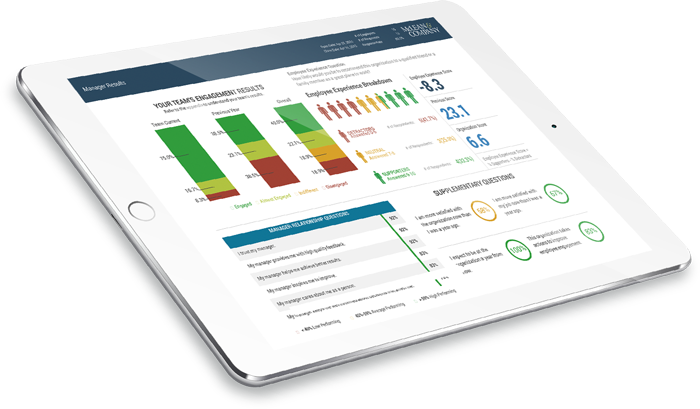 McLean & Company's systematic diagnostic programs collect feedback from your team and your stakeholders. Using our powerful analytic engines, we provide reports and dashboards that help your HR department make critical decisions.
Do-It-Yourself
Blueprints, Tools, and Templates
We offer you over 100 do-it-yourself project and process blueprints, developed by our industry experts to help our members save time and money when it comes to tackling their most important HR initiatives. Every best-practice blueprint uses the critical insights uncovered in our comprehensive research process to give you the roadmap to solving your HR problems. Each blueprint can be accompanied by a Guided Implementation that provides you access to our world-class analysts to help you get through the project.
We save you time creating critical HR documents and project deliverables with our massive, ready-to-deploy library of tools and templates.
Browse Research
Over the Phone
Get unlimited phone access to our team of analysts to guide you through your most challenging HR projects. An analyst from the team who wrote the research spends time with you over the phone, at key project milestones, to advise, coach, and offer insight. The service is available across our entire range of projects and core processes.
Expert Analyst Access
For every project you start, we have an expert analyst waiting to help you execute best practices and stay on schedule. It's on-demand project support when you need it the most.
See Member Reviews
Example Workshop
Create a Talent Strategy
Session 1

Identify Talent Implications of Organizational Direction

Review strategic documentation
Conduct a SWOT analysis
Debrief HR Organizational Alignment Diagnostic
Debrief HR Management and Governance Diagnostic
Prioritize talent implications

Session 2

Determine Strategic Pillars and HR Outcomes

Create strategic pillars
Identify metrics to support pillars
Create HR outcomes

Session 3

Evaluate HR's Ability to Achieve the Outcomes

Conduct a SWOT for HR
Identify gaps to deliver HR outcomes
Create initiatives and a timeline for implementation (as time permits)
Review existing initiatives for alignment with new talent strategy (as time permits)
Workshops
Onsite and Online Workshops
Our expert facilitators will help you complete a key initiative, work through critical project deliverables, and prepare your team. We use a learning-based approach to implement McLean & Company methodologies tailored to your unique situation.
Request a Workshop
Why Workshops?
Launch Your Top HR Initiatives at an Accelerated Rate

Spend 3-5 online or onsite sessions with intense focus to collapse project timelines and make major project decisions.
Use our proven methodologies to get your project done quickly, strengthen internal networks, and break down silos.
Access the wide spectrum of project and process workshops available to help advance organizational priorities.

Enjoy High Value With Standard, No-Hassle Pricing

No-hassle pricing and scoping, always a flat rate across all projects.
Gain and share expertise over a variety of short, focused engagements, instead of one longer-term consulting project.
High-value engagements, not long, runaway consulting projects that never end.

Benefit From an Intense, Collaborative Experience

Use workshop materials that have been built on industry best practices.
Work with highly rated facilitators with practical and strategic experience.
Engage your executive stakeholders through team participation, healthy debate, and decision making.
Extend your team by drawing on our analysts across a wide range of specialties.
Custom Consulting
Our Consulting Services provide you with expert practitioners and advisors throughout the duration of your engagement, enabling you to effectively outsource your HR initiative or project to those with the knowledge, skills, and tools to deliver quality-driven value. McLean & Company Consulting Services blends the insights of our more than 30,000 members with the market-approved talents and methodologies of our consulting staff to bring your organization a unique, powerful, and holistic professional services offering.
McLean and Company
Focus Areas
HR Strategy
Consulting
Strategy, Metrics and Governance
Talent Management
Consulting
Planning, Development and Management
Employee Engagement Consulting
Surveying, Reporting and Action Planning
Learning and Development Consulting
Training, Development and Coaching
HR Transformation
Consulting
Optimization and Technology
Learn More
Discover the Difference a Strategic Partner Invested in Your Success Makes.
Let's Talk About Your HR Journey
and How McLean & Company Can Help.