We Know HR.
It's Not Just Our Expertise, It's Our Passion.
Leveraging the deep knowledge of our renowned research firm, our management consultants build practical and actionable roadmaps to revolutionize HR departments, harness the power of their workforce, and improve performance year over year. Whether resolving strategic issues or accelerating tactical initiatives, our custom engagements drive measurable value.
---
What Sets McLean & Company Consultants Apart?
The People:
Long-Term Partners
With decades of consulting experience, our principals have elevated the core capabilities of HR departments across various industries in the public and private sectors, empowering them to be self-sufficient, get the most out of their talent, and deliver strategic projects on time and on budget.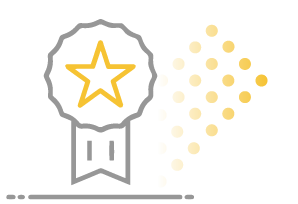 The Expertise:
Best-in-Class Resources
As part of the world's fastest growing HR research firm, our consultants are backed by a team of subject matter experts who have made careers of studying the nuances of HR, together spending 70,000 hours annually researching best practices, benchmarks, and trends across 14 industries.
The Delivery:
Practical, Tactical Solutions
Prioritizing the big picture, we understand organizational needs before diagnosing HR issues and aligning their resolutions to business strategy. Implemented with vendor neutrality, our unbiased engagements identify strategic opportunities for value creation and ways to evolve organizational operations, ultimately improving the outcomes for the people you serve.