 About McLean & Company McLean & Company is the trusted partner of HR and leadership professionals around the world. Our memberships are designed to provide HR and leadership teams with what they need to drive organizations forward.

We're passionate about empowering leaders to shape a workplace where everyone thrives.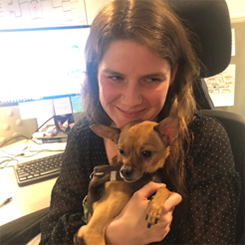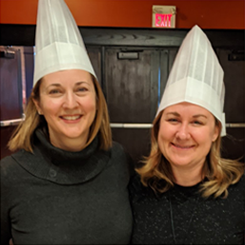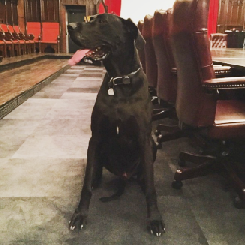 What's Your Passion?
Check out our departments below and view opportunities here
Sales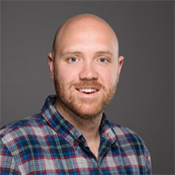 Jon Campbell
Vice President, Sales
View full bio
"We partner with members to help solve complex HR issues to drive organizational success."
See Opportunities
What does Sales do?
Acquire Sales:
Acquire's mission is to fuel McLean & Company's growth by sharing how we dramatically help HR organizations across the globe. Our team members are responsible for their own success and run their deals like their own company. We help drive additional success through our marketing group and conferences around North America.
Engage Sales:
Engage works with our members to identify areas where they need help and support them with our resources to drive their key initiatives forward. Our team members are self-starters with an entrepreneurial mindset. They work with the CHROs and HR leaders of some of the most recognizable companies in the world and enjoy becoming true partners in their members' success.
How is Sales structured?
Each sales professional reports to a director for coaching and support and is also provided with ongoing training and development. For Acquire, a critical part of a success is building a pipeline and becoming an expert in outreach to drive meetings. In Engage, the team is structured into territories of accounts and they work with their members with the support of a director. We are committed to giving you the ability to be successful, and we offer weekly training on everything from sales skills to product knowledge and talent trends.
Why consider a career in Sales?
Are you a highly motivated sales professional who likes helping leaders of amazing companies solve critical business issues? If so, we have roles geared toward varying levels of experience, so we can find a fit for you. We're looking for self-driven sales professionals with outstanding communication skills and great executive presence.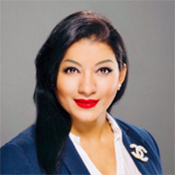 Laili Choudhury
Commercial Director
View full bio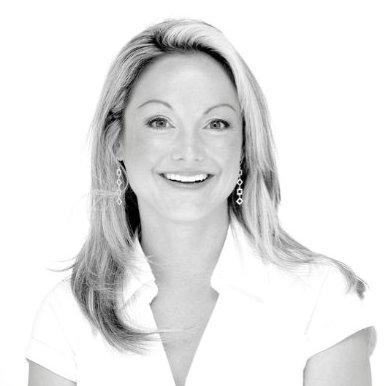 Deanna Jamieson
Senior Director, Member Services
View full bio
Sid Wilson
Director of Sales Enablement
View full bio
Research
Cinnamon Clark
Practice Lead, Diversity, Equity & Inclusion Services
View full bio
"The Research department leverages their collective intelligence, insight, and experience to develop practical, evidence-based research, training, diagnostics, and highly rated experiences that solve our member's toughest problems."
See Opportunities
What does Research do?
Our Research department is the product and service arm of the organization. We invest heavily in creating solutions for our customers' toughest HR challenges and pride ourselves on providing practical, real-world insights and the deliverables necessary to execute those projects.
How is Research structured?
The Research department is made up of several groups that work together to deliver excellent service and solutions to our clients:
HR Diagnostics manages our suite of talent-related diagnostic surveys and analytics that inform our resources and services. Team members manage diagnostic survey setup and launch for members.
Learning Solutions develops ready-to-deliver, engaging classroom training materials and ready-to-use eLearning modules for leader and HR audiences. The team also facilitates high-impact interactive online and in-person learning experiences for managers and HR professionals.
HR Research Services develops resources and tools to provide members with everything they need to improve core HR processes and implement talent initiatives. Our researchers also assist the Advisory Services team in delivering their suite of offerings.
Advisory Services guides clients on applying these resources in their own organizations, from interpreting and offering actionable advice on diagnostic results to helping clients accelerate their progress on key HR projects through results-focused workshops. This team also provides leadership coaching to support people leaders in maximizing their performance.
Diversity, Equity & Inclusion (DEI) Services draws on our DEI diagnostics, research, training, and resources to guide organizations on their DEI journeys. The team facilitates DEI focus groups, roundtables, and workshops to assist organizations in developing, implementing, and sustaining their DEI strategies.
Executive Services provides advice and support to HR executives to help them increase their personal and HR functional strategic impact.
Why consider a career in Research?
Our analysts spend their days consuming and distilling data, new ideas, and member needs into practical resources and advice that our clients can actually use. You will see the impact you make on our members, from small businesses to global corporations. No matter where you are in your career, each day will bring a new set of diverse problems to help members with and new things to learn. Are you up for the challenge?
Will Howard
Director, HR Research
View full bio
Amanda Chaitnarine
Director, Advisory Services
View full bio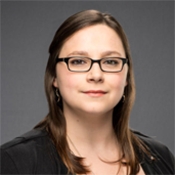 Rebecca Hoke
Manager, Learning Solutions
View full bio
Operations
Jenn Rozon
President
View full bio
"Our Operations support the business, making it possible to drive value for our members."
See Opportunities
What does Operations do?
Our Operations teams act as a shared service function across all departments. Our mandate is to provide the organization with administrative and back-end processing support as well as complex financial, project, and product support for a wide range of processes and programs.
How is Operations structured?
Operations has a variety of roles that span multiple departments, each overseen by an experienced manager or director. Our Operations teams are organized by primary support functions or areas of expertise to help maximize our effectiveness in delivering results and assisting clients.
Why consider a career in Operations?
Operations is the lifeblood that supports everything from our website and product management to strategic growth and marketing. The goal of the Operations team is to help our team help members. A career in Operations is never boring, and no two days will feel the same. You will have the opportunity to collaborate on a variety of challenging and interesting projects, solving complex problems while continually developing your own skills in an ongoing learning environment. You will partner with a wide range of highly skilled peers and leaders who will not only teach you concepts, skills, and behaviors but also be mentors, coaches, and in many cases lifelong friends.
Paul Clarke
Manager, Application Development
View full bio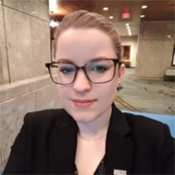 Laura Eastman
Project Manager
View full bio
Meeka Lu
Product Manager
View full bio
Get Things Done
Prioritize aggressively; Maintain the highest level of energy and urgency; Accept calculated risks without fear of failure; Despise bureaucracy; Foster a lean and agile organization.
Enjoy the Work We Do
Be proud of our team; Take the time to understand not only what to do but why you are doing it; Look forward to coming to work every day; Communicate candidly and be direct.
Deliver Extraordinary Value
Focus on creating amazing value for our customers; Be proud of the work we do and the success it creates for our clients; Embrace change as the only path to opportunity.

Expect Excellence
Believe that mediocrity is unacceptable; Deliver on our promises; Commit to continuously learning and teaching; Collaborate and motivate each other; Strive for continuous improvement.

Act With Integrity
Do what you said you would do and do it on time; Share, trust, and admit mistakes; Treat everybody with respect and inspire the freedom to challenge conventional thinking. Our Culture
McLean & Company is known for its innovative culture and unique working environment. We offer engaging and challenging opportunities, a place where you can have a voice and make a difference. Discover the benefits of building your future with our team.
Culture of Development & Growth
Our workforce is passionate, creative, and driven with a thirst for ongoing learning. As a result we offer continuous learning support as well as an annual scholarship program. We are not afraid of change and you shouldn't be either: adaptability and flexibility are a must.

Health & Wellness
We care about the mind-body-spirit wellness of our employees. As well as offering a competitive health package we also have workplace yoga, wellness sessions, massage chairs, treadmill workstations, and ergonomic chairs.

Social Responsibility
McLean is committed to making a difference in the communities where we live and work. We sponsor a wealth of large and small local and national charities. We are committed to meeting the accessibility needs of individuals with disabilities and are an equal opportunity employer committed to diversity and inclusion.

Perks & Fun
Our perks take work to the next level. Not only do we offer unique and amazing working environments in Midtown Toronto & London, Ontario and Las Vegas, Nevada, we also offer many perks including summer working hours, additional time-off packages, scholarships, Fun Day, talent shows, annual celebrations, and various dress-down and dress-up days.

Diversity, Equity & Inclusion
Diversity and inclusion are an ingrained part of our culture. We strive to make our people feel included, safe, and like an essential part of the business, as we believe an inclusive culture leads to high levels of engagement, innovation, and productivity.
As an HR research firm, we are dedicated to making positive and impactful change in the world through our products and services. We are committed to applying an inclusive and antiracist lens in the work we do by standing against racial injustices and holding ourselves accountable for unlearning and challenging systemic racism.

Our London office is located on the traditional lands of the Anishinaabe, Haudenosaunee, Lūnaapéewak, and Attawandaron peoples. These lands are connected with the London Township and Sombra Treaties of 1796 and the Dish With One Spoon Covenant Wampum. Our Toronto office is located on the traditional lands of many nations, including the Mississaugas of the Credit, the Anishinaabe, Chippewa, Haudenosaunee, and Wendat peoples. These lands are connected with Treaty 13 with the Mississaugas of the Credit. These lands continue to be home to diverse First Nations, Métis, and Inuit people who are contemporary stewards of these lands and vital contributors to our communities. Native Land (native-land.ca) is an interactive land map of the Americas that shows the territories, treaties, and languages of Indigenous peoples.