About Susanna Rothfuchs
Susanna Rothfuchs brings over 30 years of experience in HR to the Executive Advisor role at McLean & Company, where she supports and guides HR leaders to map out their HR strategy and prioritize HR initiatives that will have a measurable impact on the business.
Susanna brings together executive, consultant, and practitioner roles and has led both generalist and specialist HR teams in organizations ranging from 65 to over 70,000 employees across a number of industries including financial services, technology, and marketing communications and advertising. She is passionate about talent and the impact people have on organizations. She is a talent strategist, trusted advisor and coach to leaders who want to maximize their leadership and HR impact. Susanna believes in the importance of talent to help drive business results and meet goals. From strategy to project delivery, she looks for opportunities to increase organizational performance through improved HR and organizational development practices. She has a love of learning and helping others achieve their potential.
Susanna holds a Bachelor of Commerce degree from York University, and a Master of Education with a specialization in workplace learning and change from the Ontario Institute of Education (OISE) faculty of the University of Toronto. She holds a Certified Human Resources Executive (CHRE) designation and is a member of the International Coaching Federation (ICF).
My Company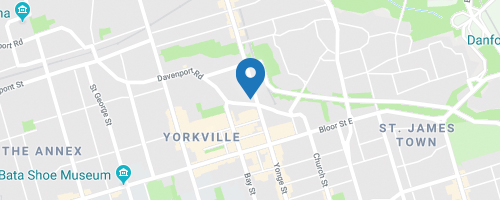 McLean & Company
888 Yonge Street, Toronto, ON, Canada M4W 2J2
1,001 - 5,000 Employees
hr.mcleanco.com/