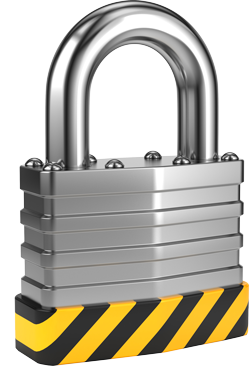 Already a member?
Sign in now
Contributors
Judy Ringer, Conflict & Communications Specialist, Author, and Coach, Power and Presence Training
Craig Dowden (Ph.D.), Managing Director, SPBOrganizational Psychology
Caroline Williams, Director of Education and Learning, Spark Training and Coaching Associates Inc.
James A. Whyte, Owner, Sebastian Group Ltd.
Manager, Learning & Organizational Development, Engineering Consulting
Jodie Barley, Talent Acquisition Specialist, Info-Tech Research Group
Beth Collins-Kelly, Human Resources Generalist, Info-Tech Research Group
Ashley McFarlane, Info-Tech Research Group
Jenny Tennebaum, The HIROC Group
Jennifer Heikamp, The Regional Municipality of York
Your Challenge
Difficult conversations can be hard to approach as they cover workplace conflicts and topics such as delivering bad news, apologizing, asking for something, and discussing sensitive subjects.
Managers, like the rest of employees, avoid these difficult conversations because they do not have the confidence, experience, or methodology to approach them effectively.
When managers avoid difficult conversations they negatively impact employee productivity and engagement, take up time from the human resources department, and can cost the organization thousands of dollars.
Our Advice
Critical Insight
When managers avoid difficult conversations, they are not fully carrying out their role as an employee with people responsibilities who is required to communicate to get things done.
Getting managers to start facing difficult conversations and handling them effectively starts off with training and continues after the session is over with support from peers, HR, and the organization.
The McLean & Company Difficult Conversations EASE Framework can help managers through a challenging conversation by guiding them through the appropriate pre-work, engaging the employee in conversation, absorbing the employee's point of view, sharing their own perspective, and ending the conversation with actionable next steps and follow-up.
Impact and Result
Decrease managers' avoidance of difficult conversations and get them to stop freezing and giving in when it comes time to face them.
Increase managers' success rate with handling a difficult conversation.
Free up time for HR that can be spent on more value-added activities that positively impact the organization.
Guided Implementations
This guided implementation is a one call advisory process.
Call #1 - Prepare managers to navigate difficult conversations.
Book Your Workshop
Onsite workshops offer an easy way to accelerate your project. If you are unable to do the project yourself, and a Guided Implementation isn't enough, we offer low-cost onsite delivery of our project workshops. We take you through every phase of your project and ensure that you have a roadmap in place to complete your project successfully.
Module 1: Train Managers to Master Difficult Conversations
The Purpose
Train managers on how to handle difficult conversations with employees.
Allow managers to practice difficult conversations skills and techniques.
Key Benefits Achieved
Understanding of how to address a difficult conversation.
1.1
Review and customize the manager training deck and tools.
Customized manager training presentation and materials.
1.2
Facilitate difficult conversations training.
Facilitated training session.