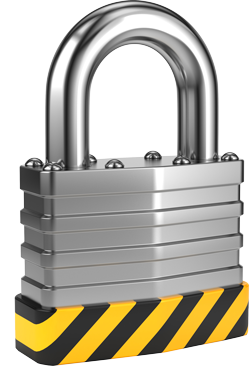 Already a member?
Sign in now
Contributors
Primary interviews were conducted with:
Jim Dybevik, Director of Human Resources, Pokagon Band of Potawatomi
Naila Qazi, Director of Training, Hamilton Health Sciences Centre
Lisa Harlow, VP, Human Resources, CoastHills Federal Credit Union
One additional Human Resources and Leadership Professional contributed information to assist with the development of this blueprint. Due to the sensitivity of the information, this contributor requested confidentiality.
Your Challenge
Managers have reported spending 18% to 26% of their time dealing with conflicts, depending on the level of their organization.
This is a huge investment of time. The ability to surface interpersonal and team conflicts quickly and settle them effectively is necessary to improve efficiency and productivity levels.
When conflict is handled inappropriately, it impacts the organizational culture. It can interfere with positive work relationships, create stress, and polarize teams. It leads to increased absenteeism and turnover rates.
Our Advice
Critical Insight
Conflict does not have to be negative. The presence of conflict in an organization can actually be a very positive thing – the ability to freely express opinions and openly debate can lead to better, more strategic decisions being made.
Selecting the appropriate approach to managing the conflict is key to achieve a constructive resolution. There are five approaches to conflict, each are appropriate for specific situations. Using the correct approach at the correct time is fundamental to successful resolution.
Impact and Result
Training on conflict resolution will enable managers to gain the skills they need to engage in conflict constructively and reach a resolution that benefits the team or organization.
Over half of employees that feel backstabbed are more likely to have low levels of productivity. When conflict is approached and resolved in a constructive manner, it can improve efficiency and productivity.
Framing conflicts as collaborations to find the best solution for the organization as a whole can help generate a number of possible solutions and enables organizations to be more strategic in selecting the best possible outcome.
Guided Implementations
This guided implementation is a three call advisory process.
Call #1 - Make the case for conflict resolution training
Get off to a productive start: discuss how to gain stakeholder buy-in for leadership training, the costs and benefits of internal vs. external training, and metrics to judge training success. Review the High Impact Leadership Training Program ROI Analysis Tool.
Call #2 - Prepare for conflict resolution training
Get ready for training: discuss module selection, logistics, and content customization. Review the 360° tool, self assessment, and the Conflict Resolution training deck.
Call #3 - Evaluate training effectiveness
Training assessment: review training session results, as well as any suggested training modifications.
Book Your Workshop
Onsite workshops offer an easy way to accelerate your project. If you are unable to do the project yourself, and a Guided Implementation isn't enough, we offer low-cost onsite delivery of our project workshops. We take you through every phase of your project and ensure that you have a roadmap in place to complete your project successfully.
Module 1: Why train on conflict resolution?
The Purpose
Level-set what is meant by conflict resolution.
Understand the value of resulting conflict constructively.
Key Benefits Achieved
Understand the positive and negative impacts of conflict.
Use McLean & Company's Conflict Resolution Framework to effectively deal with conflict.
1.1
Discus the positive and negative effects of conflict.
Understand that conflict can have a constructive outcome.
Module 2: Determine your conflict resolution approach
The Purpose
Gain an awareness of common causes of conflict situations.
Determine your typical approach to conflict.
Key Benefits Achieved
Understanding the cause of conflict can help you take the correct approach to resolving it.
First, you must understand your conflict style in order to improve your ability to constructively resolve conflicts.
2.1
Discussion the common causes of conflict.
Take the right steps to reach a resolution.
2.2
Perform a self-assessment of your conflict style.
Understand the typical approach you use when in a conflict.
2.3
Review your 360 degree feedback on the conflict resolution competency.
Identify alignment with your self-assessment, strengths, and blind spots.
Module 3: Engage in conflict constructively
The Purpose
Gain tactics for resolving conflicts in a constructive manner.
Key Benefits Achieved
Skills for successfully managing conflict situations.
3.1
Role play a conflict scenario.
Practice resolving conflicts constructively.
Module 4: Appropriately use the five conflict approaches
The Purpose
Understand when it is appropriate to use each of the approaches to handling conflict.
Key Benefits Achieved
Managers are able to apply the appropriate approach for the conflict situation they are faced with.
4.1
Discuss the situations when each of the five approaches to conflict are most appropriate.
A framework for applying the correct approach to each situation.
4.2
Role play a conflict scenario.
Module 5: Lead your team through conflict
The Purpose
Apply conflict resolution best practices to team conflict.
Key Benefits Achieved
Improve team dynamics and success by constructively handling team conflict.
5.1
Discuss overcoming team conflict.
A Team Charter with rules of engagement for conflict situations.
Module 6: Next Steps and training wrap-up
The Purpose
Use conflict resolution best practices in the future.
Key Benefits Achieved
Constructively managing conflict situations delivers a positive result for all parties involved.
6.1
Document behavioral changes and future goals for handling conflict constructively.
Individual development plans for the competency of conflict resolution.