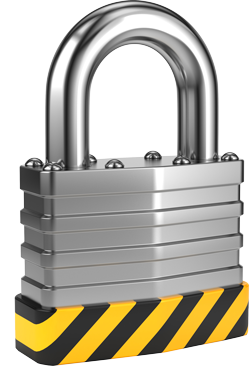 Already a member?
Sign in now
Contributors
Dr. David Chalmers, Adjunct Professor, Ted Rogers School of Business
Mark Clare, Adjunct Professor, Northwestern Universityand independent consultant at New Value Streams Consulting
Dr. Allan Cohen, Professor, Babson College, and co-author of "Influencing Up" and "Influence Without Authority"
Fiona Dent, Associate Faculty, Ashridge Business School and co-author of "The Leader's Guide to Influence: How to Use Soft Skills to Get Hard Results"
Terry Gillen, Management Consultant, trainer, and author of "Positive Influencing Skills"
Dr. Karen Maloney, Director, Maloney Minds
Dil Sidhu, Chief External Officer, Manchester Business School
Your Challenge
Positional power is not the panacea it was in the days of traditional, hierarchical organizations. Today's flatter, agile, global structure requires leadership that motivates others to act.
Underdeveloped influence skills are common, despite their cost: difficulty getting buy-in to ideas or initiatives; project stalls and/or abandonment; lower employee engagement; and low scores on leader performance assessments such as 360 degree reviews and formal Performance Appraisals.
Our Advice
Critical Insight
There are six core influence tactics. Using the correct approach for your audience and situation is fundamental to successfully affecting others' thinking, decisions, and behavior. Selecting the appropriate tactic is key to influence success.
Influence is far easier when you have taken the time to develop positive relationships with your organizational stakeholders.
Impact and Result
Leaders must be trained on the power of influence, the six core influence tactics, when and how to use influence to create positive outcomes, and how to plan for effective influence sessions.
Thorough training on influence will enable managers to realize greater work group efficiency and effectiveness, as well as easily translate into significant business outcomes.
Guided Implementations
This guided implementation is a three call advisory process.
Call #1 - Make the case for high-impact leadership – influence training
We will review with you how to gain stakeholder buy-in for leadership training, the costs and benefits of internal vs. external training, and metrics to judge training success.
Call #2 - Prepare for high-impact leadership – influence training
We will discuss module selection, logistics, and content customization. Review the 360 degree tool, self-assessment, and the Influence Organizational Stakeholders training deck.
Call #3 - Evaluate training effectiveness
After running the training session and gathering evaluation feedback from all participants, we will review the training session results with you and suggest any training modifications.
Book Your Workshop
Onsite workshops offer an easy way to accelerate your project. If you are unable to do the project yourself, and a Guided Implementation isn't enough, we offer low-cost onsite delivery of our project workshops. We take you through every phase of your project and ensure that you have a roadmap in place to complete your project successfully.
Module 1: Train Managers to Effectively Influence Organizational Stakeholders
The Purpose
Understand the importance of influence and the value of becoming an effective influencer.
Learn when and how to use different influence tactics.
Learn to manage the influence process.
Use case studies and exercises to increase your confidence with influencing stakeholders.
Key Benefits Achieved
Understand the importance of influence.
Use McLean & Company's training program.
Leaders are able to apply the appropriate influence tactics.
1.1
Assess your comfort with influence.
Stakeholder Influence Diagram
1.2
Review your 360 degree influence feedback.
Insights into how others perceive your influencing ability
1.3
Reflect on a past influence situation
Understanding of how to apply influence tactics.
1.4
Discuss a high-impact influence case study
Application of the influence tactics
1.5
Determine action plan
Individual Development Plan