Practice Lead, Diversity, Equity & Inclusion Services
18 Years in HR
About Cinnamon Clark
Cinnamon Clark is a Practice Lead, Diversity, Equity & Inclusion (DEI) Services, at McLean & Company, where she leads the development and delivery of client-facing services such as DEI strategy, diagnostics, change management, and workshops. She also advises our corporate HR team on DEI strategy and initiatives across Info-Tech Research Group's companies.
Cinnamon is passionate about organizational change through cultivating inclusive work environments and leveraging diversity of thought and experience to take organizational cultures to the next level. A high-energy DEI leader who values relationship building and innovative solutions to complex Human Resources issues, she is committed personally and professionally to advancing DEI initiatives and blazing the path for future leaders to be treated equitably in the workplace.
Cinnamon's strategic approach has led to success in the DEI space in the private sector as well as the government sector, most notably resulting in landmark advances in the government DEI landscape with the implementation of gender-neutral messaging and language for the United States Navy's Special Operations Forces. She has devoted the last decade to change management, organizational culture change, and cultivating inclusive workspaces that empower employees to thrive in organizations.
Cinnamon's experience in DEI includes having held roles in inclusion and diversity outreach consulting, program management, coaching and advising DEI professionals, and developing the inclusion and diversity framework and policy for the Department of Defense and other branches of the United States Armed Forces. Her passion for making change is evidenced in her innovative, results-driven way of approaching DEI work.
Cinnamon holds a Master of Arts in Human Behavior/Organizational Leadership from National University and a Bachelor of Arts in Social Science from Chapman University. She currently resides in San Diego, California, where she is a Commissioner on the City of San Diego Citizen's Equal Opportunity Commission (CEOC) and volunteers in several groups to further the inclusion of and equity for all throughout the state of California.
My Company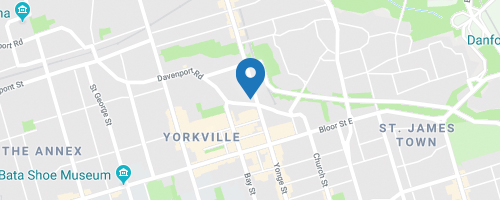 McLean & Company
888 Yonge Street, Toronto, ON, Canada M4W 2J2
251 - 1000 Employees
hr.mcleanco.com/