Principal Director, Human Resources Technology and Artificial Intelligence
25 Years in HR
About Lisa Highfield
Lisa Highfield is the Principal Director, Human Resources Technology and Artificial Intelligence for McLean & Company. Lisa creates and delivers practical HR research and advisory services to help leaders drive strategic results. She is a progressive leader with over twenty-five years of strategic, technical, and operational experience in human resources, IT, and finance. As a former Research and Advisory Director of Enterprise Applications for Info-Tech Research Group, Lisa is uniquely positioned to assist organizations around HR technology and operations.
Lisa has knowledge across several HR disciplines, including HR strategy, HR technology, HR operations, culture, and learning & development. She has expertise in helping organizations connect their business, HR, and IT objectives into priorities, action plans, and results. She is passionate about positioning HR leaders and their teams to optimize investments by developing digital HR strategies.
Leveraging her experience in client advisory and research, Lisa is well-versed in guiding members through their application lifecycle, including application portfolio management, strategy, selection, optimization, and operations. Lisa has expertise in many software categories, including human capital management, payroll, learning and development, workforce management, recruiting, and enterprise resource planning (ERP).
A lifelong learner, Lisa has an Executive MBA from the University of Fredericton in Global Business, a degree in HR from Ryerson University, a post-graduate certificate in Information Technology from Lambton Colleges, and a Bachelor of Science from the University of Guelph. Lisa has also embraced the field of Artificial Intelligence, which she is studying through courses at the Wharton School, University of Pennsylvania.
My Company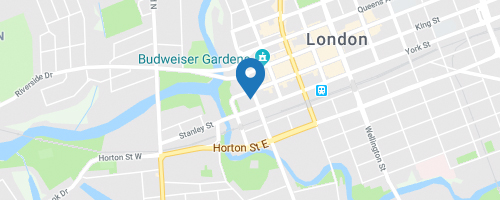 McLean & Company
345 Ridout Street North, London, ON, Canada N6A 2N8
251 - 1000 Employees
www.mcleanco.com/
Sites