About Mardi Walker
Mardi brings decades of experience as an HR Executive to her role as Executive Counselor at McLean & Company, where she supports and guides CHROs to be strategic business partners in achieving organizational and professional success.
Prior to joining McLean & Company Mardi led Human Resources for high-profile, growth-oriented companies in sports, media, entertainment, hospitality, manufacturing, and high tech. As a member of senior executive teams, she participated in setting strategic organizational direction, ensuring goals were aligned to the company's vision, values, and priorities. Mardi is passionate about creating and sustaining a best-in-class culture where employees can thrive and grow. She has extensive experience with organizations undergoing change, particularly through growth and acquisition, and oversaw a successful HR transformation in an organization that more than quadrupled its value in 15 years.
Mardi holds a degree in psychology from the University of Western Ontario and both the CHRL and CHRE professional designations. Over and above her CHRO roles, Mardi is active in the HR community. She was the first recipient of the Professional Leadership Award from the HRPA, recognizing her commitment to the human resources profession. As a member of the HRPA's Human Resources Experts Bureau, Mardi was a sought-after media contact for HR issues. Mardi has also served as a professional advisor and guest lecturer for George Brown College, Humber College, Ryerson University, and Osgoode Hall Law School.
My Company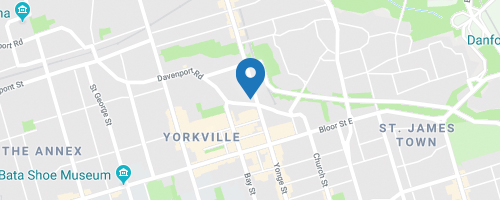 McLean & Company
888 Yonge Street, Toronto, ON, Canada M4W 2J2
251 - 1000 Employees
hr.mcleanco.com/
Sites