About Ehab Sati
Ehab Sati is a Project Coordinator with the HR Diagnostics team at McLean & Company. Ehab is driven by a passion to help clients identify pertinent areas of improvement in their organization and convert them into strengths. He plays a key supporting role in the management and administration of McLean & Company's diagnostic programs, primarily focusing on Employee Engagement. Ehab works diligently with HR professionals and manages projects from scoping to results delivery.
Prior to joining McLean & Company, Ehab worked as a technology risk consultant at KPMG where he was responsible for managing multiple projects at a time. His role consisted of analyzing clients' IT risks and assessing their mitigating controls to ensure that clients were meeting audit standards and protecting their data. Ehab's strength lies in his communication skills and his genuine desire to help others, which is displayed through his dedication to the clients that he works with.
Ehab earned his Honours Bachelor of Business Administration from Wilfrid Laurier University with a specialization in Risk Management and a minor in Arabic Studies. During his time at Laurier, Ehab also gained valuable co-op experiences in supply chain and project management roles with HP and Sun Life, which helped to prepare him for his current role as a project coordinator.
Outside of work, Ehab has a wide array of interests that range from writing poetry to playing sports to exploring new foods from around the world.
My Company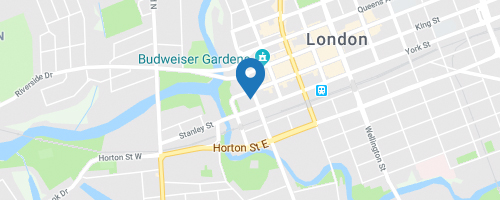 McLean & Company
345 Ridout Street North, London, ON, Canada N6A 2N8
1,001 - 5,000 Employees
hr.mcleanco.com/
Sites