What Our Members are Saying About Us
McLean & Company provides Human Resources professionals and their management teams with practical tools and research that drive measurable results. We want to share just a bit of the feedback we have received from the clients we have helped.

I am a firm believer in the product you offer and it has been very helpful to me individually and a great resource to our company as we transform how we operate.
Louis Ansara
Director, Corporate Human Resources, Worthington Industries
Columbus, OH
Industry: Mining & Metals

McLean & Company continually exceeds our expectations when delivering value not only to our HR department, but the entire business. Their research, advisors, and deliverables act as an extension of our team, helping us maintain a strategic approach via practical, and tactical support. McLean & Company has been a great investment so far, and we look forward to continuing our partnership with the firm moving into the future.
John Baylis
Vice President, Human Resources, Akebono Brake Corporation
Farmington Hills, MI
Industry: Automotive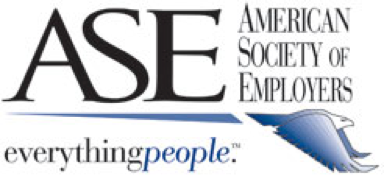 The American Society of Employers forged a strategic partnership with McLean & Company in 2015. Working closely together since then, we continue to be impressed with McLean's commitment to excellence in the work product they provide our members (blueprints, decks and tools). Further, the advice they provide in tandem with the published research is on-point and has allowed us to have productive conversations with our members. Our members value these types of insights, and over 450 HR Professionals have taken advantage of the research and/or services through our partnership. Our largest members (over 100,000 employees), our mid-size members, and smaller members all seem to value the utility of the research so they can apply it quickly and effectively in different ways. Finally, the state-of-the-art McLean diagnostics, including the Employee Engagement Programs, serve an important function by helping our members focus on the areas that drive the greatest organizational impacts.
Mary Corrado
President & CEO, The American Society of Employers (ASE)
Livonia, MI
Industry: Human Resources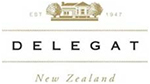 We have busy roles supporting the business on a day-to-day basis. We have limited time to spend on thinking and making improvements. McLean & Company has provided us with supporting information/research, which we have used to improve our HR tools and processes to great effect. Rather than starting at a zero base, we can use the McLean site for ideas to jump-start our thinking. This has improved the speed and quality of our deliverables.
Russell Malone
Group Human Resources Manager, Delegat
Auckland, New Zealand
Industry: Food & Beverage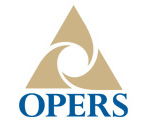 McLean & Company is staffed by a wonderful team of bright and talented people. We recently completed our Employee Engagement Survey with their help and they are assisting us in working through the process. They have been professional, responsive and flexible in coming up with solutions to meet our needs. I'd highly recommend them to anyone looking for an HR knowledgebase; or a service provider of new hire, exit interviews and engagement surveys.
David J. Tyhosky
Manager of Talent Acquisition & Development, Ohio Public Employees Retirement System
Columbia, Ohio
Industry: Government


I have worked with McLean & Company for the past two years on our Employee Engagement Survey, and they have always been very accommodating to help us interpret the results and slice-and-dice the data to help us understand certain areas of the survey results. Our management team has been very receptive to the results. I have also talked with the consultants on a number of topics. The team is very knowledgeable and we are able to put the information to use right away since it is practical and relevant to our situation. A recent conversation on how to build career paths within R&D was helpful to prepare for further conversations with management on next steps.
Hannah Barkley
Human Resources Manager, Ross Video
Iroquois, Ontario
Industry: Manufacturing


McLean and the analysts we work with are top notch. I have already recommended McLean to another of our private equity firm's portfolio companies. The price and value offered and delivered are exceptional.
Susan Byrd
Senior Vice President, People, SpecialtyCare
Nashville, TN
Industry: Hospital & Health Care


We all want to improve our ability to make a positive contribution to our respective businesses. McLean & Co supplies the tools HR needs from start to finish on every project or endeavor a Human Resources Department is looking to embark upon. Whether you are beginning your journey or retooling the way you do things, McLean provides way more than a cursory overview or opinion, it provides the all-important 'How To'!
Arvelia Bowie
Vice President of HR, Torchmark Corporation
McKinney, Texas
Industry: Financial Services

My original need was an employee engagement survey. When looking for vendors I found several that would provide the survey, but no one offered the on-going services and assistance that McLean offers. In addition, all other vendors were much higher priced for the survey alone.It was really a no brainer. The survey was high quality and provided us with great feedback from our employees. McLean was also willing to provide us with three separate meetings to go over the results with various staffing groups; the last in person to all staff which was only a small increase in overall costs. The discussions were very professional and data driven. I am so pleased with my decision to go with McLean and the rest of the executive staff agrees. I would highly recommend them to anyone looking for an HR partner!
Lisa Harlow
Vice President of HR, CoastHills Federal Credit Union
Lompoc, California
Financial Services


HRPLD asked McLean and Company to host a workshop on Adopting Human Capital Analytics to a diverse audience of HR professionals from a variety of companies for our association. The facilitator was an expert on the topic and adhered to adult learning principles, keeping the workshop interactive. The experience was exceptional and I would recommend a McLean workshop for companies and associations that would like to learn best practices for executing HR projects and initiatives.
Heather Coy-Robinson, CHRL
Human Resources Manager, CARPROOF
London, Ontario
Industry: Automotive

For the past four years, we have partnered with McLean & Company and have been extremely satisfied with their services.  Our partnership began as we were looking for a more cost-effective alternative for replacing Bersin & Associates research services. With that in mind, we engaged McLean & Company services, and have been extremely delighted ever since.McLean's customer service is exceptional. Analysts share their expertise and are willing to do what it takes to help the organization be successful. A phone call away, questions can be asked and answered, and plans developed for the next intervention.  If you are looking for a great strategic partner who understands HR trends and priorities, then I highly recommend McLean & Company.
Jim Dybevik
Director of Human Resources, Pokagon Band of Potawatomi
Dowagiac, MI
Industry: Government Administration