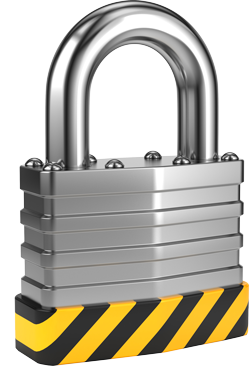 Already a member?
Sign in now
THIS CONTENT IS OUT OF DATE
This content is retired but we have related up-to-date content below.
Contributors
McLean & Company conducted in-depth interviews with HR professionals, subject matter experts, employees and managers to learn about rewards and recognition programs at different organizations.
McLean & Company fielded a survey directed at managers and employees to better understand their preferences on a variety of factors that influence a successful rewards and recognition program. The survey attracted over 100 respondents.
Your Challenge
Organizations want to diversify their employee engagement and retention strategies. Most acknowledge the importance of an effective rewards and recognition program, yet most programs are ineffective.
Traditional rewards are becoming more costly and less motivating, but organizations continue to use them because many managers haven't been convinced otherwise.
An effective program provides rewards and recognition in a way the recipient wants to receive it, not the way the sender wants to send it. Individualizing rewards and recognition while administering them to a large group of employees is difficult, takes time, and can be costly.
As an HR professional, you are not expected to be an expert in what motivates and engages every single person, and neither are managers. However, there are some rules of thumb that you can follow and some levers that can be pulled that will have a major impact on employee engagement.
Our Advice
Critical Insight
Increased satisfaction with an organization's rewards and recognition program directly and positively impacts employee engagement.
The psychology of motivation is changing – monetary rewards are becoming outdated, ineffective, and expensive. Today, recognition is the priority when it comes to effectively motivating your employees.
Over 65% of employees want their organization's rewards and recognition programs to be more aligned with organizational goals and values, and over 60% want to be rewarded in a more timely fashion.
Nearly 70% of employees want rewards to be more individualized to the person receiving them because most rewards given today are off-the-shelf.
Revamping a rewards and recognition program is onerous. Almost all organizations have some sort of program already in place, so leverage these current programs by making some minor tweaks.
Impact and Result
An effective rewards and recognition program:
Increases return to shareholders
Boosts employee performance
Improves retention and motivates staff
Aligning rewards and recognition criteria and delivery with organizational goals and values creates meaning in employees' work by showing them how they fit in and contribute to the bigger picture.
Talk to an Analyst
Our analyst calls are focused on helping our members use the research we produce, and our experts will guide you to successful project completion.
Book an Analyst Call on this topic.
You can start as early as tomorrow morning. Our analysts will explain the process in your first call.
Get advice from a subject matter expert.
Each call will focus on explaining the material and helping you to plan your project, interpret and analyze the results of each project step, and setting the direction for your next project step.