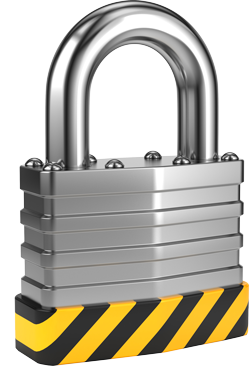 Already a member?
Sign in now
Contributors
Melodie Barnett, Managing Partner, Pivot Communication
Vickie Brint, Vice President, HR & OD, Nutranext (A Clorox Company)
Phil Buckley, Managing Director, Change with Confidence, Former Global HR Director, Cadbury plc.
Bill DeMichiel, Senior Vice President, Sales Management, Fairfield County Bank
Amy C. Edmondson, Novartis Professor of Leadership & Management, Harvard Business School, Co-Author of Extreme Teaming
Chris Ernst, Global Head, People & Organization Potential, Bill & Melinda Gates Foundation
Heidi K. Gardner, Distinguished Fellow & Lecturer, Harvard Law School, Author of Smart Collaboration: How Professionals and Their Firms Succeed by Breaking Down Silos
Stephanie Goetsch, River Valley Bank, Organizational Development
J.D. Lester, Vice President, Human Resources & Administration, Texas Windstorm Insurance Association
Robert K. Logan, Professor Emeritus, Department of Physics, University of Toronto, Co-Author of Collaborate to Compete: Driving Profitability in the Knowledge Economy
Sunil Meharia, HRIS and Analytics Business Analyst, City of Edmonton
Deanne Robblee, Senior Organizational Effectiveness Specialist, Lethbridge College
Thea Singer Spitzer, Author of The Power of Collaboration: Powerful Insights from Silicon Valley to Successfully Grow Groups, Strengthen Alliances, and Boost Team Potential, Former Organizational Consultant, Microsoft
James Tyer, Director, Customer Success, SWOOP Analytics, Co-Author of Social Learning: How to Implement and Measure Collaborative Behaviors and Practices in the Workplace
Vanessa White, Chief Human Resources Officer, Maple Lodge Farms
Your Challenge
Traditional solutions, such as restructuring and changing the culture, require significant resources and take years to successfully implement (if ever!).
The root causes of poor collaboration are difficult to assess.
It can be difficult for HR to get enough buy-in from leaders to change siloed behaviors.
Our Advice
Critical Insight
HR can take ownership of fostering cross-functional collaboration by initiating targeted changes within its sphere of control that have a ripple effect across the organization's culture.
Impact and Result
Identify an organizational need that leaders will rally around as a common purpose for collaboration.
Take time to understand the root causes of poor collaboration between functions.
Select and implement targeted solutions that drive cross-functional collaboration.
Guided Implementations
This guided implementation is a five call advisory process.
Guided Implementation #1 - Outline clear goals
Call #1 - Discuss project plan, key success factors, data collection, and stakeholder involvement.
Call #2 - Review results of stakeholder conversations and data analysis to help create clear goals for collaboration.
Guided Implementation #2 - Identify targeted solutions
Call #1 - Discuss focus group planning to identify the right groups and customize questions.
Call #2 - Determine which solutions are most appropriate.
Guided Implementation #3 - Create an action plan
Call #1 - Review the HR Action and Communication Plan.
Book Your Workshop
Onsite workshops offer an easy way to accelerate your project. If you are unable to do the project yourself, and a Guided Implementation isn't enough, we offer low-cost onsite delivery of our project workshops. We take you through every phase of your project and ensure that you have a roadmap in place to complete your project successfully.
Module 1: Explore Current Collaboration Practices
The Purpose
Gain insight from stakeholders using focus groups.
Key Benefits Achieved
Insight into current collaboration challenges and successful strategies.
1.1
Conduct focus groups.
Module 2: Identify Priority Issues With HR
The Purpose
Determine the most pressing challenges to effective collaboration.
Key Benefits Achieved
Addressed the most pertinent challenges experienced within the organization.
2.1
Present results of focus groups.
2.2
Prioritize collaboration challenges.
Prioritized list of challenges inhibiting collaboration
Module 3: Create an HR Action Plan
The Purpose
Create an action plan to implement collaboration solutions.
Key Benefits Achieved
A plan to implement and communicate HR-initiated solutions for organizational collaboration.
3.1
Identify HR-initiated solutions.
HR-initiated solutions identified
3.2
Discuss HR-enabled solutions.
3.3
Prioritize HR-initiated solutions.
HR-initiated solutions prioritized
3.4
Create action plan for HR-initiated solutions.
3.5
Identify key stakeholders for HR-enabled solutions.
Key stakeholders for HR-enabled solutions identified
3.6
Determine next steps for HR-enabled solutions.
Next steps for HR-enabled solutions determined