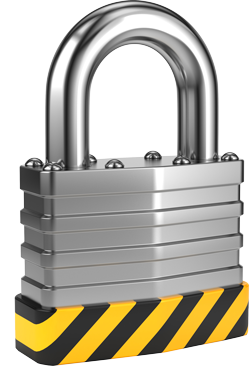 Already a member?
Sign in now
Contributors
Anonymous Contributor, Marketing, Consumer Packaged Goods Company
Melodie Barnett, Managing Partner, Pivot
Michelle Berg, CEO, Elevated HR Solutions
Michael Blair, Consulting Analyst, Info-Tech Research Group
Phil Buckley, Managing Director, Change with Confidence
Mark Diker, Director, Human Resources, Penguin Basements Ltd.
Barbara Giarelli, HR Representative and Change Manager, Building Construction Products Division, Caterpillar, Inc.
Erin Gordon, Vice President Human Resources, Lindt & Sprungli Canada
Pernille Hagild, Country HR Manager, IKEA UK/IE
Lisa Hodgson, Recruiter, Bruce Power
Fathima Jaffer, Senior Manager, Enterprise Employee Experience, TD Bank Group
Elan Keshan, Consulting Analyst, Info-Tech Research Group
Devorah Klein, Principal Consultant, Marimo Consulting LLC
Gabe Kleinman, Director of Content and Marketing, Obvious Adventures
Mark Leung, Director, Rotman DesignWorks
Melissa Master-Holder, Vice President, Learning and Development, LPL Financial
Stacey McCullough, Design Thinking Consultant
Jacob Morgan, Author, The Employee Experience Advantage
Stephanie Speal, Senior Director, Employee Engagement, Measurement & Employee Experience, CIBC
Estela Vázquez Pérez, Director, Employment Brand at Employee Experience, Centre of Expertise, RBC
Ben Whitter, Founder, World Employee Experience Institute
Your Challenge
Attracting and retaining the right talent is challenging; employees have more choices in today's marketplace and they know it.
Organizations have few formalized efforts to address employee experience and, where they exist, efforts are siloed or lack resourcing to address the end-to-end experience.
Employee experience isn't limited to areas where HR has direct control.
Our Advice
Critical Insight
In the past, organizations have focused on their own priorities as an employer, but that pendulum has swung towards a more balanced approach. The sweet spot is where employee needs and organizational strategy meet.
Impact and Result
Start with the employee lifecycle, and identify moments that matter – where the employee and employer needs are most aligned.
Use a design thinking approach to engage employees in the process of identifying and designing a best-fit solution.
Guided Implementations
This guided implementation is a ten call advisory process.
Guided Implementation #1 - Identify priority areas
Call #1 - Collect and analyze data from existing employee surveys.
Call #2 - Prioritize lifecycle segment to address and establish metrics to measure success.
Guided Implementation #2 - Empathize with employees to understand their experience
Call #1 - Define selection criteria for employees, review Discovery Interview Guide, and prepare for interviews.
Call #2 - Analyze data collected from employee interviews and empathy map findings, and prepare for employee journey mapping activity.
Call #3 - Review employee journey mapping findings and the problem statement.
Guided Implementation #3 - Brainstorm options for moments that matter
Call #1 - Review how to create "How Might We" statements and select a brainstorming method.
Guided Implementation #4 - Prototype and test potential solutions
Call #1 - Determine approach for selecting which prototypes to test.
Call #2 - Review test session feedback to determine whether to go to pilot or to revise and test again.
Guided Implementation #5 - Pilot solution and prepare for implementation
Call #1 - Determine project plan tasks for pilot.
Call #2 - Assess results of pilot and prepare for full-scale implementation.
Book Your Workshop
Onsite workshops offer an easy way to accelerate your project. If you are unable to do the project yourself, and a Guided Implementation isn't enough, we offer low-cost onsite delivery of our project workshops. We take you through every phase of your project and ensure that you have a roadmap in place to complete your project successfully.
Module 1: Outline the Business Process and Participate in Interview Training
The Purpose
Using the prioritized employee lifecycle segment, outline the identified HR workflow.
Role play discovery interviews to practice interviewing skills.
Key Benefits Achieved
Use McLean & Company's five-step process to design and improve the employee experience.
Business process outlined.
Project team is trained to conduct discovery interviews.
HR process and employer needs established
1.2
Customize the Discovery Interview Guide.
Customized Discovery Interview Guide
1.3
Practice conducting a discovery interview.
Module 2: Conduct Employee Interviews and Build Empathy Maps
The Purpose
Interpret employee thoughts and feelings to create an empathy map.
Key Benefits Achieved
Discovery interviews conducted to uncover employee needs.
2.1
Conduct discovery interviews.
Discovery interview findings
2.2
Use interview findings to create an empathy map.
2.3
Uncover employee needs and insights.
Module 3: Create a Journey Map and Prepare for Brainstorming
The Purpose
Understand moments that matter to employees through journey mapping.
Draft the problem statement.
Key Benefits Achieved
Established employee needs and moments that matter.
Prepared to brainstorm.
3.1
Create an employee journey map.
3.2
Identify moments that matter.
Employee needs established
3.3
Define the problem statement.
Defined problem statement
Module 4: Select a Brainstorming Method and Brainstorm
The Purpose
Start the brainstorming process using "How Might We" statements.
Record potential solutions to pilot.
Key Benefits Achieved
Brainstorming session conducted.
4.1
Create "How Might We" statements.
"How Might We" statements defined
4.2
Select a brainstorming method.
4.3
Conduct a brainstorming session.
Brainstorming method selected and brainstorming session complete