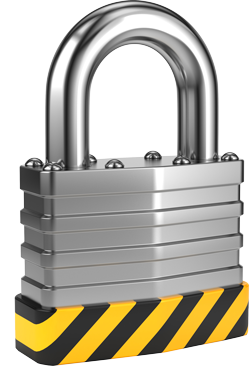 Already a member?
Sign in now
Your Challenge
Harassment is top of mind for many organizations these days. However, in many instances there is a lack of understanding about what constitutes harassment and discrimination.
Organizations are responding reactively to harassment claims rather than acting proactively to ensure that there is a clear expectation of professionalism.
Our Advice
Critical Insight
Harassment of any kind creates a hostile, unsafe work environment and, as a result, directly works against a positive and respectful workplace culture.
Harassment can have a detrimental effect on the victim, negatively impacting their ability to earn a living and causing significant stress and fear for personal safety. It can also harm those who witness it by creating fear about their own safety as well as tempting them to engage in the same behavior and encouraging them to view others in demeaning ways.
Harassment takes a village; we all have a responsibility to stop it.
Impact and Result
Clearly communicate behavioral expectations to ensure a high level of professionalism.
Provide training to ensure that employees understand what constitutes harassment and discrimination.
Create a respectful, safe, and inclusive environment for all employees.
Talk to an Analyst
Our analyst calls are focused on helping our members use the research we produce, and our experts will guide you to successful project completion.
Book an Analyst Call on this topic.
You can start as early as tomorrow morning. Our analysts will explain the process in your first call.
Get advice from a subject matter expert.
Each call will focus on explaining the material and helping you to plan your project, interpret and analyze the results of each project step, and setting the direction for your next project step.
Book Your Workshop
Onsite workshops offer an easy way to accelerate your project. If you are unable to do the project yourself, and a Guided Implementation isn't enough, we offer low-cost onsite delivery of our project workshops. We take you through every phase of your project and ensure that you have a roadmap in place to complete your project successfully.
Module 1: Train Managers on Respect in the Workplace
The Purpose
Hold training sessions to ensure that employees understand expectations of professionalism in the workplace.
Key Benefits Achieved
Customized McLean & Company's Manager Training Deck to facilitate manager training sessions.
1.1
Make the case to managers.
Managers recognize the importance of and their responsibilities with respect to harassment and discrimination in the workplace.
1.2
Define and explain the organization's stance on harassment and discrimination.
Managers understand the organization's policies and procedures in regards to harassment and discrimination.
1.3
Provide manager training on respect in the workplace to prevent and address harassment and discrimination.
Participants are given clear definitions, common scenarios, and guidance on addressing workplace harassment and discrimination.