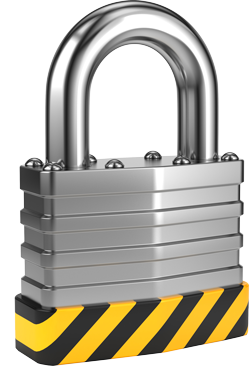 Already a member?
Sign in now
Contributors
Sondra Thiederman, Ph.D., Consultant, Cultivating Common Ground
Andrew Moir, Interior Design Manager, Hyundai North America
Nancy Buonanno Grennan, HR Director, King County Government
Dynasti Hunt, VP of HR, Rocketship Education
Evelyn Lemoine, Vice President, People Programs, Greater Seattle Chamber of Commerce
Catherine Gordon, HR Director, David Suzuki Foundation
Ed Cooley, Executive General Manager, Organisation Design & Development, SunCorp
Angie Hamilton, Sr. HR Director, National MS Society
Thomas Sasso, Co Founder at Sexual and Gender Diversity Research Lab, University of Guelph
Michael Bach, CEO, Canadian Centre for Diversity and Inclusion
Samantha Brennan, Professor in Feminist Research & Philosophy, Western University
Howard Ross, Founder, CLO Cook Ross Inc.
Catherine (Cato) Clune-Taylor, Researcher & LGBTQ Activist, Instructor, University of Alberta
Fernan Ricardo Cepero, Vice President Human Resources, The YMCA of Greater Rochester
Stefan Palios, Consultant at Info-Tech Research Group, Community LGBTQ Activist
Catherine Finley, Vice President, Human Resources North America, American Express
Saleha Khan, Diversity & Inclusion Specialist, City of London
Vivian Yoanidis, Director, Talent Acquisition, Diversity & Inclusion, HydroOne
Shirley Mayer, Inclusion, Diversity, and Talent Management Leader, CIBC
William Wright, HR Business Partner, Caterpillar Inc.
Nikki Brew, Client Experience Professional, Business Services, Deloitte Canada
Glendalynn Dixon, Consultant, Glendalynn Dixon Professional Services
Lisa Strother-Smith, Vice President, Global Head of Employer Branding, RELX Group
Sarah Kheir, Director, Diversity & Inclusion, Sun Life Financial
Your Challenge
Despite years of diversity initiatives, workplaces remain surprisingly homogenous in many cases, especially at the executive level.
A diverse workforce that is not properly managed can lead to workplace conflict, lower engagement and productivity, animosity between employees, and higher turnover.
Our Advice
Critical Insight
Diversity is increasingly recognized as a source of tremendous benefit for organizations: differences in thought, background, and experiences lead to increased innovation and insight.
Diversity is now convincingly linked to a number of financial benefits. Diverse companies have greater revenue and market share.
An inclusive culture is critical to accessing all of the business benefits of diversity. Without an inclusive culture, employees do not feel free to express divergent opinions and bring their best insights to the workplace, and talent remains hidden.
Inclusion empowers everyone to contribute to their fullest potential, which boosts productivity, drives innovation, and increases revenue.
Impact and Result
Inclusion is the key to leveraging the benefits of diversity; without an inclusive environment, the power of diversity remains untapped.
Provide education and training around unconscious bias for all employees – this is a crucial first step to creating an inclusive culture by raising awareness of and addressing inequities.
Unlock the organizational benefits of diversity by creating an inclusive environment where differences are celebrated, debate is encouraged, and diversity of thought leads to innovative solutions.
Create an inclusive environment by gaining feedback from employees and assessing organization data to uncover key areas where you lack of inclusiveness. With the input of stakeholders, build out action steps for improving your level of inclusiveness throughout all areas of the organization and employee lifecycle.
Guided Implementations
This guided implementation is a seven call advisory process.
Guided Implementation #1 - Form a diversity and inclusion (D&I) committee and set the vision
Call #1 - Gain advice on establishing a steering committee.
Call #2 - Review D&I vision statement.
Guided Implementation #2 - Assess the current state of D&I and establish goals
Call #1 - Gain advice for using the D&I Diagnostic and get feedback on your assessment.
Guided Implementation #3 - Create a culture of inclusion to leverage diversity
Call #1 - Discuss tactics for creating a culture of inclusion in your organization.
Call #2 - Discuss how to provide D&I training for different stakeholder groups.
Guided Implementation #4 - Promote D&I throughout the employee lifecycle
Call #1 - Gain advice on how to apply D&I principles to all areas of HR.
Guided Implementation #5 - Implement the inclusion strategy
Call #1 - Validate your implementation plan to ensure success.
Innovation Through Diversity & Inclusion 
You must be enrolled in this course to play this video
Course Information
Title: Innovation Through Diversity & Inclusion 
Number of Course Modules: 5
Estimated Completion Time: 1.5 hours
Learning Outcome
Define a five-step process for creating an effective diversity and inclusion (D&I) strategy to improve inclusiveness throughout the employee lifecycle and all areas of the organization.
Learning Objectives
By the end of this course, learners will be able to:
Explain why inclusion is a key component of an effective diversity strategy.
Recruit a D&I Steering Committee and involve them in setting the vision, goals, and overall strategy around D&I.
Create a culture of D&I using employee training and marketing materials that reflect D&I principles, and ensure an inclusive environment.
Use metrics to track progress on D&I goals.
1 CPD hour per course.
Each course is valid for 1 PDC for the SHRM-CP℠ or SHRM-SCP℠.
The use of this seal confirms that this activity has met HR Certification Institute's® (HRCI®) criteria for recertification credit pre-approval.
Introduction
Module 1
Module 2
Module 3
Module 4
Book Your Workshop
Onsite workshops offer an easy way to accelerate your project. If you are unable to do the project yourself, and a Guided Implementation isn't enough, we offer low-cost onsite delivery of our project workshops. We take you through every phase of your project and ensure that you have a roadmap in place to complete your project successfully.
Module 1: Create a Vision Statement and Assess Current State
The Purpose
Create a vision for D&I for the organization.
Identify the focus areas for the organization and establish organizational goals based on these points.
Key Benefits Achieved
Vision of the organization is defined and gap areas are detected
High-level goals are devised to help propel the D&I strategy into the organization
1.1
Establish your D&I vision.
Clear D&I vision statement
1.2
Analyze the data gathered by conducting a gap analysis.
Documented areas of improvement
1.3
Establish your high-level goals using the outcome of your gap analysis and the Diversity and Inclusion Diagnostic.
High-level D&I goals identified
Module 2: Establish Action Steps for Creating an Inclusive Organization
The Purpose
Understand what items and criteria will shape a culture of inclusivity.
Create action items specific to the D&I strategy that will aid in implementation.
Key Benefits Achieved
Interpret findings and design a plan with action items for implementing a D&I strategy
2.1
Identify criteria for creating an inclusive environment.
Inclusivity criteria identified
2.2
Document action plan items and the next steps you will take to create an inclusive culture.
2.3
Determine and document specific action items you will implement in your D&I strategy.
2.4
Prioritize specific action items you will implement as part of your D&I strategy.
Detailed action items are defined
Module 3: Plan the D&I Strategy Implementation to Ensure Success
The Purpose
Recognize actions that will benefit managers in the implementation of D&I.
Key Benefits Achieved
Smooth implementation
Greater adoption of D&I strategy into the organization
3.1
Create a list of actions that managers can take to implement D&I.
Developed a plan to prepare managers for implementation of the inclusion strategy