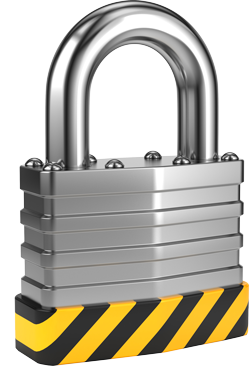 Already a member?
Sign in now
Contributors
Angela Sinickas, Owner & Founder, Sinickas Communications Inc. www.sinicom.com/
Jim Shaffer, Principal, The Jim Shaffer Group
Lisa Harlow, CHRO, CoastHills
Lori Woods, Senior Training & Organizational Development Analyst, Placer County
Mona Najib, HR Manager, LeasePlan USA
Nicole La Rocque, Senior Communications Manager, SNL Finanical
Sally Klauss, Training Analyst, Placer County
Stephanie Caraway, General Manager - Human Resources & Risk Management, Sanden International (USA), Inc.
Vivian Herrera, HR Manager, Brinks
Anonymous, Senior Manager, HR Strategy & Communication, Financial Services
Anonymous, Organizational Development Communications Specialist, Public Service
Anonymous, HR Manager, Financial Services
Your Challenge
The rapid rate of communication combined with the increase in verbal and written channels puts increased demand on managers to consider the communication process.
Direct reports are dispersed across domestic and international sites, representing multiple cultures and generations, straining communications.
Our Advice
Critical Insight
Communication context considerations are more complex in the workplaces of today, challenging managers to "think before they speak" like never before.
Context frames the purpose of communication. It is intent, word choice, speed of speech, body language, and intonation.
Impact and Result
Identify where these complexities exist in your organization.
Establish clear guidelines on effective and appropriate use of communication channels.
Increase awareness and train managers to successfully navigate these increased complexities. Training components include:

Effective communication and why it matters.
Changing workplace and impact on communication.
Model communication culture and values.
Guided Implementations
This guided implementation is a six call advisory process.
Guided Implementation #1 - Assess current communication effectiveness
Call #1 - Discuss assessment questionnaire results and prepare for focus groups.
Call #2 - Review data to prioritize strengths and opportunity areas in manager communications.
Guided Implementation #2 - Customize the manager training deck
Call #1 - Clarify the elements of effective communication and considerations for your organization.
Call #2 - Walk through the training deck customization requirements.
Guided Implementation #3 - Deliver manager training
Call #1 - Discuss training options to determine most appropriate approach.
Call #2 - Review measurements of training success and follow-up action planning considerations.
Book Your Workshop
Onsite workshops offer an easy way to accelerate your project. If you are unable to do the project yourself, and a Guided Implementation isn't enough, we offer low-cost onsite delivery of our project workshops. We take you through every phase of your project and ensure that you have a roadmap in place to complete your project successfully.
Module 1: Assess current communication effectiveness
The Purpose
Discuss the importance of effective manager communication.
Review organizational, team, and individual barriers.
Review assessment data and identify opportunities for improvement.
Define HR's role in manager communications.
Identify five communication elements.
Key Benefits Achieved
A comprehensive understanding of the organizational, team, and individual barriers that impede communication.
Assessed overall effectiveness of manager communication.
Conducted focus groups with managers and employees.
1.1
Review assessment data and identify areas of opportunity.
Identified three strengths and three opportunity areas.
Module 2: Customize the manager training deck
The Purpose
Define organization communication culture
Review verbal and written communication channels
Discuss virtual communications
Discuss cultural awareness
Define global mindset
Review generational considerations
Discuss social styles
Define Employee Value Proposition
Discuss when in-person is the only way
Key Benefits Achieved
Customized manager training deck for the organization
Customized training deck to align with organization communication culture and Employee Value Proposition
2.1
Customize to align with communication culture
Defined the behavioral elements consistent with organization communication culture
2.2
Customize to reflect communication channels
Confirmed advantages and disadvantages or organizational communication channels
2.3
Virtual communication challenges activity
Defined virtual challenges and mitigation tactics
2.4
Global mindset activity
Defined global characteristics relevant to the organization
2.5
Identify generation profile activity
Mapped generational profile to organizational chart