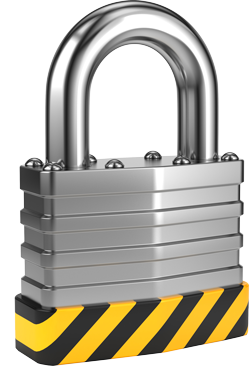 Already a member?
Sign in now
Your Challenge
Employee exits, whether voluntary or involuntary, are an inevitable part of conducting business.
Few organizations have done enough to adequately prepare for the inevitability of short-notice departures.
Our Advice
Critical Insight
The average departure notice time is two weeks or less, often not enough time to offboard effectively. As a result, most organizations don't enable the passing of required knowledge from one employee to another before a departure. If you don't plan to capture critical knowledge prior to the departure notice being given, you risk knowledge loss in an age when knowledge is often an organization's competitive differentiator.
A well defined offboarding process will help mitigate the risks associated with involuntary turnover, as well as protecting organizational knowledge from loss and corporate brand from negative employee departures.
Positive departure experiences will develop brand ambassadors, encourage referrals, and promote positive word of mouth, often increasing the potential for future rehiring.
Impact and Result
Create an offboarding plan to manage departures effectively while protecting your corporate brand, retaining organizational knowledge, and preventing exposure to risk.
A positive offboarding experience will promote your employer brand and increase the likelihood of referrals, high quality applicants, and rehiring.
McLean & Company has identified key issues in the offboarding process, and we highlight the necessary considerations pre-, during, and post- employee departure.
Guided Implementations
This guided implementation is a four call advisory process.
Guided Implementation #1 - Pre-departure phase
Call #1 - Review project rationale and discuss current offboarding policies and procedures.
Guided Implementation #2 - Departure phase
Call #1 - Review communication plan and departing document draft.
Call #2 - Discuss how to follow up on and revise the offboarding checklist.
Guided Implementation #3 - Post-departure phase
Call #1 - Discuss the auditing process to ensure efficiency and efficacy.
Book Your Workshop
Onsite workshops offer an easy way to accelerate your project. If you are unable to do the project yourself, and a Guided Implementation isn't enough, we offer low-cost onsite delivery of our project workshops. We take you through every phase of your project and ensure that you have a roadmap in place to complete your project successfully.
Module 1: Develop an Offboarding Plan
The Purpose
Create and document policies to ensure consistency and minimize risk.
Identify termination procedures and discuss termination communication.
Create procedures to facilitate the transfer of important information.
Develop exit survey and exit interview procedures.
Customize tools to ensure smooth departures.
Key Benefits Achieved
Develop customized, standardized offboarding policies, procedures, and tools.
Mitigate the risks of voluntary departures through standardized knowledge transfer templates.
Mitigate the risks associated with involuntary turnover through standard processes and tools.
Minimize the negative spillover of the departure to team members.
Protect your organizational brand with respectful offboarding.
Leverage alumni as brand ambassadors.
1.1
Assess your need for a formal offboarding program.
1.2
Develop a list of your organization's required policies and identify the necessary tasks.
Defined offboarding-related policies, with documented policy and process owners and timelines
1.3
Develop a communication plan to address voluntary departures.
Customized offboarding communication plan
1.4
Customize the Knowledge Transfer Template for your organization.
Customized knowledge transfer process
1.5
Customize the Exit Interview Template for your organization.
Customized Exit Interview Template
1.6
Tailor the Employee Departure Checklist Tool to ensure offboarding efficacy.
Tailored Employee Departure Checklist
1.7
Draft an Exit Summary document to finalize the offboarding details for the departing employee.
Customized Exit Summary document
1.8
Brainstorm ways to build morale in your team after an employee departure.
Documented initiatives to rebuild team morale post-departure