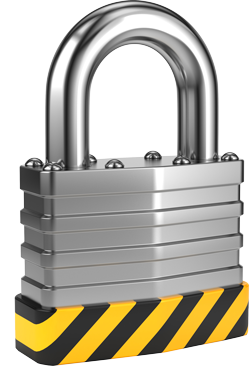 Already a member?
Sign in now
THIS CONTENT IS OUT OF DATE
This content is retired but we have related up-to-date content below.
Contributors
Hannah Barkley, Human Resources Manager, Ross Video
Sherry Adams, Executive Director of HR, City of Brampton
Tammy Osborne, Human Resources Generalist, Safran Electronics Canada
Martha McIver, VP Canada Human Resources, CBRE Canada
Mark Steurer, HR Director, Home Sales Company Inc.
Your Challenge
HR professionals know that they need HR policies; however, they often don't think through which policies they need.
In an attempt to protect from litigation, HR departments tend to engage in policy overkill, which can be just as detrimental as not having enough policies.
Determining which policies an organization really needs and updating them seems like an overwhelming task; therefore, HR departments tend to keep the same legacy policies for many years. As a result, most organizations have out-of-date policies.
Many HR policies are written in an overly complicated way – they are full of legalese and use too many words.
About 50% of managers agree that they don't know where HR policies are stored and don't think that they should be involved in enforcing HR policies.
Our Advice
Critical Insight
Regardless of an organization's history of appropriate behavior, all organizations require priority policies to protect against risky and destructive employee actions.
Without specific policies in place, the organization is more vulnerable to workplace harassment, bullying, and violence.
Having the wrong policies or poorly written policies is risky from a legal and cost perspective. Policy violations create errors to be fixed, employee stress, and low morale. Management time is wasted clarifying rules and dealing with violations.
Organizations should consider converting their low risk policies to guidelines to increase manager and employee empowerment and reduce administrative burden.
Misalignment with organizational culture has the highest negative impact on policy effectiveness. In writing and revising policies, organizations must ensure that the policies that exist, as well as how they are written, align with the culture.
Impact and Result
The best way for organizations to protect themselves against litigation is to have all of the necessary priority policies in place, to write them well, communicate them effectively, and to enforce them consistently.
When organizations strike the balance between over and under-regulation, employees and managers are more engaged and secure.
Well written policies communicate organizational culture, give managers information on how to respond to a range of situations, and curb litigation since employees are better equipped to be in compliance with laws and regulations.
When policies are communicated well and enforced consistently, employees are clear on what the organization values and what is expected of them. They understand their boundaries and have no excuse for violations.
Talk to an Analyst
Our analyst calls are focused on helping our members use the research we produce, and our experts will guide you to successful project completion.
Book an Analyst Call on this topic.
You can start as early as tomorrow morning. Our analysts will explain the process in your first call.
Get advice from a subject matter expert.
Each call will focus on explaining the material and helping you to plan your project, interpret and analyze the results of each project step, and setting the direction for your next project step.