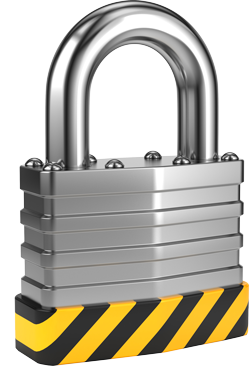 Already a member?
Sign in now
THIS CONTENT IS OUT OF DATE
This content is retired but we have related up-to-date content below.
Contributors
In February and March 2013, McLean & Company also interviewed team managers and HR leaders with experience in managing employee engagement initiatives.
The following people contributed to the research for this solution set:
Rose McFarlane, General Manager of Human Resources, DairyNZ
Debbi McRann, Director, Clinical Research, The Living Legacy Foundation
Tammy Osborne, Human Resources Manager, Safran Electronics
Darryl Rabon, Vice President of Human Resources (Americas), SAF-HOLLAND, Inc.
Noelle Sargeant, Senior Vice-President Human Resources, IFDS Canada
Warren Scott, Production Manager, Safran Electronics
Stacey Smith, The Living Legacy Foundation
Your Challenge
From an HR perspective, employee engagement surveys fail to provide the value you are hoping for because they are treated like an annual project that quickly loses steam.
The responsibility for fixing the issues identified falls to HR, and ultimately HR has very little control over an employee's concerns with their day-to-day role.
HR is aware of underperforming managers, but most of the information they have on these managers is heresay, and they don't have the data to back it up.
Our Advice
Critical Insight
HR and the executive team have been exclusively responsible for engagement for too long. Since managers have the greatest impact on employees, the managers, not HR or executives, should be primarily responsible for employee engagement.
In most organizations, managers underestimate the impact they can have on employee engagement and assume that the broader organization will take more meaningful action.
As long as confidentiality can be maintained, managers should receive their team's engagement scores and should use this data as a starting point when holding a feedback session to obtain more details.
Improving employee engagement may be as simple as improving the frequency and quality of the "3Is": informing employees about the why behind decisions, interacting with them on a personal level, and involving them in decisions that affect them.
Impact and Result
Managers have the greatest impact on employee engagement. The saying is true – people join companies but leave managers.
If employees have a good relationship with their manager, they are much more likely to be engaged at work which ultimately leads to increases in revenue, profit, and shareholder return.
Guided Implementations
This guided implementation is a four call advisory process.
Call #1 - Analyze Manager Specific Results
Get a second set of eyes on your analysis of manager's results.
Call #2 - Develop a plan for communicating results
Obtain advice on how to structure your communication plans and whether you should schedule group or individual meetings.
Call #3 - Set Up Engagement Feedback Sessions
Speak to a Consulting Analyst about whether you should be involved in facilitating Engagement Feedback Sessions with employees.
Have a Consulting Analyst review your final agenda.
Call #4 - Support Managers Beyond Feedback Sessions and Hold them Accountable for Engagement
Get advice from a Consulting Analyst on how to implement the "3I" model.
Obtain feedback on your implementation plans for holding managers accountable for engagement in your organization.