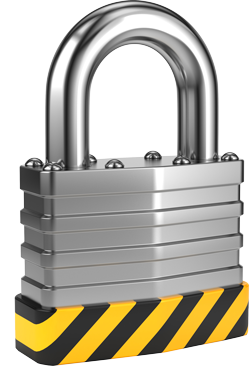 Already a member?
Sign in now
Contributors
In November and December 2013, McLean & Company conducted a mix of primary and secondary research into how HR can help drive innovation in their organization.
Primary interview candidates consisted of both industry practitioners as well as McLean & Company clients.
Primary interviews were conducted with:

Linda S. Lulli, Associate Vice President for Human Resources at Bryant University
Claude Legrand, Managing Partner of Ideaction
Kellie Donohue, Manager of Human Resources at Access Pipeline
Eric Bulmash, Manager of Learning and Development Innovation at Vancity
Kenneth Finnera, Chief People Officer at Hellmann Worldwide Logistics
Your Challenge
Innovation can seem like a broad and daunting task that is outside the realm of HR. However, as an HR professional you have the power to hire the right talent, train employees, reward & recognize, and encourage a culture that supports innovation at your organization.
HR needs to create an environment and culture that is able to support innovation throughout the entire organization. Assessing how well HR currently supports innovation is the first step in creating an action plan to drive innovation.
Our Advice
Critical Insight
Innovation is the catalyst that fuels energy, passion, creativity, and productivity – offering infinite potential for business growth. Yet smart people, great ideas, even flashes of brilliance will fail to drive results without the right approach. It's important to build the cornerstone of innovation in your organization by starting first at the incremental stage and building from there.
There is often a temptation for HR to plagiarize what other successful organizations are doing. But HR must resist the temptation to simply cut and paste. Every culture is different and unique: what will work for one company may not work for another. It's key that you assess your needs against your own culture and criteria.
Impact and Result
Use this solution set to gain insight and advice on how to deliver impactful HR innovation programs.
Assess how well HR is currently supporting innovation.
Create and present an effective business proposal that highlights the initiatives and programs HR will implement.
Communicate effectively by identifying the power and interest of relevant stakeholders and using this information to inform the frequency, content, and method of communications.
Once HR programs have been refreshed, track and monitor progress to ensure traction is being made.
Guided Implementations
This guided implementation is a three call advisory process.
Call #1 - HR and innovation
Discuss HR's role in driving innovation in your organization. Assess the results from completing the pre-assessment and discuss any insights and next steps for the project.
Call #2 - Current state assessment and prioritization
Discuss the innovation competency your organization created. Additionally, review the results of the current state assessment and the best-practice actions that HR will be implementing.
Call #3 - Create the advisory team and business proposal
Evaluate the business proposals that you have created for each of your HR programs and initiatives. Discuss ways to enhance the business proposal and incorporate executive feedback.
Book Your Workshop
Onsite workshops offer an easy way to accelerate your project. If you are unable to do the project yourself, and a Guided Implementation isn't enough, we offer low-cost onsite delivery of our project workshops. We take you through every phase of your project and ensure that you have a roadmap in place to complete your project successfully.
Module 1: Define Innovation for Your Organization
The Purpose
After completing this section, you will understand:
Innovation, and how it is differentiated from creativity.
The three stages of innovation.
Reasons why innovation succeeds and why it fails.
Key Benefits Achieved
Having engaged in this process, you will be able to:
Develop a framework for innovation.
1.1
Define innovation in your organization
Documented behaviors that best describe how innovation would ideally look in your organization
Module 2: Identify HR Programs to Drive Innovation in the Organization
The Purpose
After completing this section, you will understand:
How HR can help to embed innovation in the organization.
Key Benefits Achieved
Having engaged in this process, you will be able to:
Identify relevant stakeholders for innovation.
Establish a plan for promoting innovation.
2.1
Complete the innovation diagnostic and discuss results
2.2
Assess the best-practice initiatives within the HR functions you have selected
List of HR initiatives to support innovation
2.3
Work through the business proposal plan
HR business proposal plan for innovation