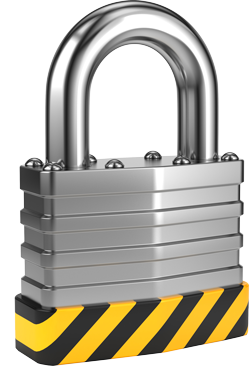 Already a member?
Sign in now
Contributors
Mike Grabarek, Director of Organizational Development, The Lane Construction Corporation
Jim Dybevik, Director of Human Resources, Pokagon Band of Potawatomi
Naila Qazi, Director of Training, Hamilton Health Sciences Centre
Lisa Harlow, VP, Human Resources, CoastHills Federal Credit Union
Brenda Huizinga, Senior Manager, Leadership Development, Transit
Angel Prescott – Brown, Associate Director, Corporate HR, Leadership Development, Bell
Karen Wright, Managing Director Parachute Executive Coaching
Ashley Archer, Owner, Social Graces PR
Rebecca Parks, Sr. Consultant - Talent Management & Leadership Development Strategy, London Health Sciences Center
Your Challenge
Concern about current and future leaders of the company having the awareness and capabilities required to deliver both business and people imperatives.
The lack of leadership skills in non-executive levels are leading to lower employee engagement, employee dissatisfaction, and lack of promotable management.
Leadership training has not delivered desirable results. Training has not been linked to talent and business strategy with robust measurement post-training to validate that leader behavior has changed as a result of the training.
When managers use ineffective leadership styles or use the same style in every situation, results are ineffective both from a strategic imperative perspective and cultural climate perspective. This ineffectiveness can interfere with positive team relationships and business deliverables.
Our Advice
Critical Insight
Self-awareness is leadership development. Managers must be able to manage themselves to become a high-impact leader. Unless managers take charge of their own development, they cannot take charge of situations. Unless managers create order in themselves, they cannot contribute to creating order in others on their teams, in their departments, amongst their peers.
There is no right or wrong way to lead. There is a right way to lead given the situation. The work world is changing – teams, organizations, and strategic imperatives change. Using only one style of leadership will not net the desired results for the demands of all situations all the time. Effective leaders have many leadership styles in their toolkit to draw from for high-impact results both from a business and people perspective.
Impact and Result
Managers that train on effectively using leadership styles will gain the skills they need to assess situations to determine the right high-impact leadership style that benefits the team and the organization.
Managers that learn how to use multiple leadership styles for high-impact results will positively affect the organizational culture.
Effective high-impact leaders engage employees so they feel passionately about their work and deliver on organizational objectives.
Guided Implementations
This guided implementation is a three call advisory process.
Call #1 - Make the case
Discuss how to gain stakeholder buy-in for leadership training, the costs and benefits of internal vs. external training, and metrics to judge training success. Review the High-Impact Leadership Styles Training Program ROI Analysis Tool.
Call #2 - Prepare for high-impact leadership styles training
Discuss module selection, logistics, and content customization. Review the 360 Review Feedback Form and the Effective Leadership Styles Training Deck.
Call #3 - Evaluate training effectiveness
Review training session results, as well as any suggested training modifications.
Book Your Workshop
Onsite workshops offer an easy way to accelerate your project. If you are unable to do the project yourself, and a Guided Implementation isn't enough, we offer low-cost onsite delivery of our project workshops. We take you through every phase of your project and ensure that you have a roadmap in place to complete your project successfully.
Module 1: The importance of mastering leadership styles
The Purpose
Learn the basics of leadership styles.
Understand the value of mastering many leadership styles.
Key Benefits Achieved
Understand how the use of effective leadership styles impacts the bottom line.
Appreciate how self-awareness aids in leadership development.
1.1
Group exercise: brainstorm leadership styles you have preferred in the past
Understanding that there is no right or wrong leadership style but there is a right leadership style for a given situation
1.2
Self-reflection: review of 360 degree feedback and conduct leadership self-assessment
Reflection on your own leadership feedback
Determined alignment with your self-assessment and identified strengths and weaknesses
Module 2: How to use effective leadership styles
The Purpose
Learn the six leadership styles.
Review the McLean & Company process model for diagnosing the situation in order to select an appropriate style.
Find out which two styles should be used only when needed due to their negative effective on the climate.
Key Benefits Achieved
Understanding of the leadership styles.
Grasp of what the styles look like in action, including when to use each style and when not to.
A decision tree to use when unsure what leadership style to proceed with.
2.1
Review leadership self-assessment
Preferred and least preferred leadership styles
2.2
Exercise: examples of leadership styles in a work environment
Application of the leadership style assessment to your organization
Module 3: Practical application of leadership styles in the work world
The Purpose
Gain practice assessing effectiveness or ineffectiveness of leadership styles in various situations.
Key Benefits Achieved
Skills for successfully diagnosing and selecting styles depending on the situation.
3.1
Exercise: group activity – two case studies
Identify effective or ineffective styles in the work world
Module 4: Next steps and training wrap-up
The Purpose
Review of training material and how self-awareness is key for leadership development.
Key Benefits Achieved
Managers are able to ask further questions about content training.
4.1
Document behavioral changes and future goals for handling conflict constructively
Individual development plans for the competency of conflict resolution