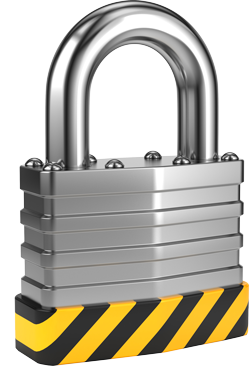 Already a member?
Sign in now
Contributors
Jill Birch, CEO, BirchGrove Inc.
Susan Drake, Director of Human Resources, Maple Reinders
Monica Goodale, Assistant Vice President of National Learning & Development, Zenith Insurance Company
Darcy Jacobs, VP of Engagement and Development, Noventis Credit Union
Donna Krakovsky, Director of HR and Talent Management, Atlus Group
Sara Pena, Talent Development, CalPERS
Dr. Jack Phillips, Ph.D., Chairman, ROI Institute, Inc.
Dr. Glenn Rowe, Ph.D., Ivey Alumni Association Toronto Chapter Faculty Professor in Business Leadership
Karen Van Amerongen, Team Leader of Leadership and Engagement Programs, CalPERS
Minna Whitman, Manager of Learning for North America, HRG North America
Your Challenge
Although leadership development is consistently identified as a top priority for organizations, challenges in measuring its effectiveness make it difficult to pinpoint what is working and what isn't. This leads to wasted resources on programs that do not result in behavioral change and an overall frustration with leadership development capability.
Organizations pour money into leadership development programs that are too general or do not sufficiently apply to their circumstances, making it difficult for leaders to apply learnings and improve performance.
Our Advice
Critical Insight
Abandon the idea that one-size-fits-all leadership development programs will meet your organizational needs.
Build a targeted program rooted in organizational goals in order to drive behavioral change and demonstrate business impact.
Impact and Result
Create a leadership development program rooted in organizational goals to:

Make learning contextual and transferable.
Facilitate measurement in order to demonstrate program effectiveness and inform iteration, to drive business impact.
Guided Implementations
This guided implementation is an eight call advisory process.
Guided Implementation #1 - Create a plan for leadership development.
Call #1 - Confirm levels for leadership development and identify leadership challenges.
Call #2 - Determine organizational leadership development goals, review competencies, and brainstorm risks to leadership development.
Guided Implementation #2 - Identify program needs.
Call #1 - Develop learning objectives based on organizational goals and common challenges.
Call #2 - Analyze existing learning activities to identify what can be leveraged for the program and uncover gaps.
Guided Implementation #3 - Build the program.
Call #1 - Determine the appropriate mix of learning methods to create an effective program.
Call #2 - Map out the leadership development program.
Guided Implementation #4 - Implement and evaluate.
Call #1 - Determine an appropriate program roll-out and communication strategy.
Call #2 - Analyze data to determine program strengths and areas of improvement.
Manager & Leadership Development
You must be enrolled in this course to play this video
Course Information
Title: Manager & Leadership Development
Number of Course Modules: 5
Estimated Completion Time: 1.5 hours
Learning Outcome
Learners will be able to explain the importance of manager and leadership development and identify appropriate topics and methods for delivering content with consideration for the different levels of leadership.
Learning Objectives
By the end of this course, learners will be able to:
Make the case for manager and leadership development in their organizations.
Identify typical expectations and associated learning objectives for different levels of leadership.
Describe the different types of content delivery typically used in leadership development and identify the correct blend of methods adhering to the 70-20-10 principle.
Describe the critical steps involved in implementing a manager or leadership development program.
1 CPD hour per course.
Each course is valid for 1 PDC for the SHRM-CP℠ or SHRM-SCP℠.
The use of this seal confirms that this activity has met HR Certification Institute's® (HRCI®) criteria for recertification credit pre-approval.
Introduction
Module 1
Module 2
Module 3
Module 4
Book Your Workshop
Onsite workshops offer an easy way to accelerate your project. If you are unable to do the project yourself, and a Guided Implementation isn't enough, we offer low-cost onsite delivery of our project workshops. We take you through every phase of your project and ensure that you have a roadmap in place to complete your project successfully.
Module 1: Create a Plan for Leadership Development
The Purpose
Address challenges and risks to determine effective program goals.
Key Benefits Achieved
Use McLean & Company's methodology for improving leadership development's impact.
Prepare to create a leadership development program.
1.1
Set leadership development goals for the organization.
Created leadership development goals
1.2
Review leadership competencies to define leadership in the organization.
Determined if leadership behaviors or competencies are aligned with organizational goals
1.3
Identify risks to leadership development.
Module 2: Identify Program Needs
The Purpose
Draft learning objectives and begin developing activities.
Key Benefits Achieved
Align learning objectives to competencies.
2.1
Use an impact map to create learning objectives.
Program learning objectives
2.2
Identify themes and prioritize learning objectives.
2.3
Identify existing leadership development activities in your organization.
Identified existing learning activities that can be leveraged for the program
Module 3: Build and Implement the Leadership Development Program
The Purpose
Outline the program.
Determine an implementation strategy.
Key Benefits Achieved
Design the leadership development program.
Plan the program launch.
3.1
Determine what new learning activities need to be developed for the program.
Program learning activities
3.2
Map out your leadership development program.
Map of the leadership development program
3.3
Determine the timing of learning activities.
Leadership Development Playbook
3.4
Determine your roll-out strategy.
3.5
Determine key messages for program communication.
Roll-out and communications strategy