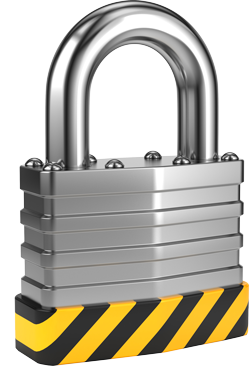 Already a member?
Sign in now
Contributors
Ronald Thomas, CEO, Great Places to Work Gulf
Drew Railton, Managing Partner, Caldwell Partners

Bill Goggin, Director, Diploma in Adult Education, St. Francis Xavier University
Shelley Zane, President, Leaderz Matter Consulting

Dawn Frail, President, Eagle Vision Leadership Development Group
Paula Conrad, President, Conrad Coaching
Kristy Blackman, Vice President, Human Resources, The Lane Construction Corporation
Bob Bale, President, Wildland Restoration International
Jennifer Bledsoe, VP of Operations, Meyer Corporation, US
John Hannah, SVP & CHRO, Purolator
Mary-Alice Vuicic, EVP HR & Labour Relations, Loblaw Companies Limited
Your Challenge
The amount of complexity that organizations face has increased due to economical, technological, and global changes.

As a result, CHROs are being met with increased expectations and are having to play multiple roles inside the organization.
Our Advice
Critical Insight
It can be difficult for CHROs to take the time and initiative to invest in their own development, as they are often focused on multiple priorities. However, it is critical for success in their role and progression of their career that they make their development a priority.
Identifying the competencies that are necessary for success as CHRO, and selecting development opportunities that are going to be most useful in developing those competencies, can be a challenging undertaking.
However, CHROs must develop competencies that enable them to perform in the key roles of trusted advisor to the CEO and executive team, as well as organizational leader who is actively looking to deliver value for the organization rather than narrowly focusing on the functional role of the HR department.
The most commonly cited expectation of CHROs is having the ability to drive alignment with organizational strategies and deliver results that impact the bottom-line of the organization.
Impact and Result
In order to meet the expectations of the CEO and other members of the C-suite, CHROs must first establish credibility through demonstrating their ability to successfully lead their own HR function.
Developing competencies within the three areas of strategic thinking, dynamic learning mindset, and collaborative skills will help to obtain the skills and knowledge necessary to be effective in their role.
Use a 360 degree feedback survey to identify opportunities for growth. CHROs can also loop in their manager or mentor to gain an additional opinion on what is most important for them to focus on for development.
CHROs should create and use a leadership brand to communicate the value and impact the investment in their own development brings their team and organization.
Guided Implementations
This guided implementation is a seven call advisory process.
Guided Implementation #1 - Assess current competency levels
Call #1 - Review, interpret, and compare data from the HRSM and HRMG surveys.
Call #2 - Administer your 360 degree feedback survey and gain advice on how to review the results.
Guided Implementation #2 - Select competencies for development
Call #1 - Gain feedback on your development goals.
Call #2 - Discuss how to establish and use a leadership brand.
Guided Implementation #3 - Determine development opportunities to pursue
Call #1 - Gain advice on the development opportunities that will help you develop your selected competencies.
Guided Implementation #4 - Communicate and implement a development plan
Call #1 - Prepare to discuss your development plan with your manager.
Call #2 - Establish metrics for measuring progress and success.
Book Your Workshop
Onsite workshops offer an easy way to accelerate your project. If you are unable to do the project yourself, and a Guided Implementation isn't enough, we offer low-cost onsite delivery of our project workshops. We take you through every phase of your project and ensure that you have a roadmap in place to complete your project successfully.
Module 1: Assess your Current Competency Levels and Select Competencies for Development
The Purpose
Ensure your HR department is operating optimally.
Select competencies for development.
Key Benefits Achieved
Use data to establish your development priorities and set goals.
1.1
Establish your objective for working on your own development.
A personal future vision.
1.2
Review the results of the 360 Degree Feedback survey to gain a deep understanding of the information.
Gain a deep understanding of your 360 degree results.
1.3
Prioritize competencies for development based on the 360 degree feedback.
Prioritize your development efforts on the CHRO competencies that will support both personal and business growth.
1.4
Set development goals for each competency and behavior you have identified for development.
Clear and measurable development goals.
Module 2: Create a Leadership Brand and Determine the Development Opportunities to Pursue
The Purpose
Determine development activities to pursue based on your goals.
Key Benefits Achieved
Create a leadership brand.
Establish metrics for each activity to measure progress and success.
2.1
Develop your leadership brand.
Purposefully communicate and demonstrate your abilities to the organization.
2.2
Select the development opportunities.
Build expertise in selected competencies.
2.3
Document metrics for each development action item.
Define how you will measure your progress.
Module 3: Communicate and Implement your Development Plan
The Purpose
Determine development activities to pursue based on your goals.
Key Benefits Achieved
Create a leadership brand.
Establish metrics for each activity to measure progress and success.
3.1
Ensure that your development goals are in alignment with the organizational strategy.
Determine that your development goals will have an impact on your organization.
3.2
Make the case for budget allotment by tying action items to key benefits for the organization.
Gain the budget needed for development activities.
3.3
Reiterate your leadership brand to ensure alignment with your development plan.
Use your leadership brand to stand out from the crowd.
3.4
Measure achievement of development goals.