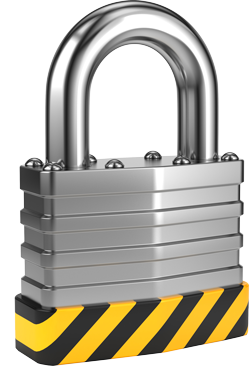 Already a member?
Sign in now
Contributors
Larry McMullen, Director, Learning and Organization Development, The Hillman Group Inc.
Chris Easley, Director of HR, Treasure Island Casino & Bingo
Regina Youngblood, HR Director, City of Durham
Regional Learning & Development Head, Asia, Willis Group
Chien Ping Tham, Regional HR Manager, Willis
Mike Burns, Executive Vice President, ASE
Craig Parrish, VP HR, BNSF Logistics, LLC
Duane Borah, Manager, Goodwill
John Hannah, SVP & CHRO, Purolator
Jenny Bledsoe, VP of Operations, Meyer Corporation, US
Marieta Mendoza, Head of HR, AOL Canada
Jeff McLanahan, VP of Training – Success Academy, Clockwork Home Services
Debra Dana, Senior HR Executive, Consultant
Ron Thomas, CEO, Great Places to Work Gurlf
Drew Railton, Managing Partner, Caldwell Partners
Cinnie Noble, Founder, CINERGY Coaching
Stephanie Jane Myddelton, Organizational Development Specialist, Freelance Consultant
Schuyler Totman, M.A., Consultant and Author, Management Consulting
John Janetos, Professor, Wilfrid Laurier University
Gene Deszca, Professor and Associate MBA Director, Wilfrid Laurier University
Andrew Lambert, Associate Partner, CRF, Creelman Lambert
Scott Bohannon, CEO, Info-Tech Research Group
Your Challenge
Unhealthy conflict in the executive team can derail even the best strategy.
It can result in a lack of collaboration and have real impacts on the bottom line of the organization. If executives are preoccupied with conflict, they are not focused on driving organizational strategies.
Our Advice
Critical Insight
The role of HR in addressing C-suite discord can be a difficult path to navigate, due to the fact that HR is often both part of the C-suite and reports to the CEO. This can create a tricky dynamic, especially when broaching more personal topics, such as behaviors and communication styles.
Underlying power dynamics in the C-suite often lead to discord, but can be difficult to alter. The egos that sometimes accompany positions of power can also make it difficult to gain traction for changing the status quo of operating.
Resolving C-suite conflict is about leadership. The head of HR should engage in this issue, not because they are HR, but rather because it is an important component of being a strong leader in the organization.
The members of the C-suite are role models for the rest of the organization. The behaviors and interactions of the C-suite trickle down and impact the way the rest of the organization interacts. Ensuring that your C-suite has a healthy team dynamic will translate into success for all levels of the organization.
Impact and Result
The first step in addressing C-suite discord is making sure that the CEO is onboard. If the CEO does not support the initiative, you will not gain any traction with the rest of the C-suite team.
In order to address unhealthy conflict in the C-suite, approach it with an attitude of collaboration – seek the C-suite's opinions and suggestions for improvement. Making them part of the solution, rather than placing blame, will help create a reaction that is responsive as opposed to defensive.
Assess the issues that underlie the causes of discord by gathering input from all C-suite members, and put in place action steps that will help the C-suite shift from unhealthy conflict to collaboration.
If you feel that you cannot make traction with the C-suite yourself, leverage the use of an external coach for one-on-one engagements with specific members, or use a facilitator to help the C-suite develop collaborative behaviors as a group.
Guided Implementations
This guided implementation is a seven call advisory process.
Guided Implementation #1 - Understand HR's role in managing C-suite conflict
Call #1 - Understand HR role in resolving C-suite discord
Guided Implementation #2 - Assess the cause of conflict in the C-suite
Call #1 - Gain buy-in for assessing the C-suite's level of collaboration
Call #2 - Review the assessment tool outcomes
Guided Implementation #3 - Develop a collaborative C-suite culture
Call #1 - Gain advice on how to create alignment in the C-suite on strategy and goals
Call #2 - Review the RACI tools to understand how to analyze duplication of roles
Guided Implementation #4 - Develop the appropriate leadership behaviors and conflict management skills
Call #1 - Gain advice for delivering conflict resolution training
Guided Implementation #5 - Establish protocols and processes that alleviate conflict
Call #1 - Gain advice on how to align performance objectives and compensation to drive collaborative behaviors in the C-suite