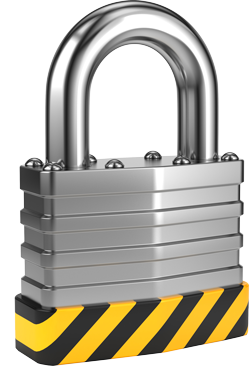 Already a member?
Sign in now
Contributors
Morag Farquharson, Accredited Business Communicator
Tyler Cook, Internal Communication & Public Relations Consultant
Melodie Barnett, Managing Partner, Pivot Communication, and co-author of the book: An Honest Living: Be Wildly Successful Without Being a Jerk
Andrea Richter, Marketing and Human Resources Manager, NPT LLP Chartered Accountants
Ivana Di Millo, Director of Communications, City of Mississauga
Michele Martin, Accredited Business Communicator, Manager of Internal Communications, Strategic Priorities at London Health Sciences Centre
Aniisu K. Verghese, India Corporate Communications Leader, TESCO HSC, Internal Communications leader, blogger, and author of Internal Communications: Insights, Practices and Models (Sage Publications, 2012)
Your Challenge
In the knowledge-driven economy, employees need and crave more information than ever before – especially because of the increasingly dynamic business environment.
Nevertheless, with employees being inundated with information, internal communication frequently fails because it doesn't get the right message across, at the right time, through the most appropriate medium.
Because internal communications is the responsibility of so many individuals in the organization, often there is a lack of accountability and synergy between communications, sometimes causing conflicting messages to be disseminated to employees.
A lack of understanding of the needs of different employees and the general lack of appreciation between various leadership representatives create barriers to the flow of effective internal communications.
Our Advice
Critical Insight
Organizations must develop a corporate-wide internal communications strategy, specific to their work environment, employee groups, and communications goals that are linked to business needs and employee needs.
Communications leaders must come together to build the communications strategy in order to understand each other's communications needs better, find links between messages and communications mediums, and develop inter-connected goals to work towards a common internal communications vision.
To create an effective communications strategy, organizations must view and assess their current communications practices through different lenses, including employee feedback, to develop specific communications goals to then plan and execute upon.
Email is not the only method, nor is it the most effective way to communicate; communications leaders must choose a medium mix that appeals to a variety of demographics and reinforces messages more than once.
Impact and Result
Gather all communications stakeholders (HR, Communications, Business Leaders) at the table to work on a cohesive internal communications strategy for the organization.
Assess your current internal communications practices through discussions and employee feedback to determine what to prioritize in your internal communications strategy.
Define communications goals in six communications categories to assign priority and accountability for delivering key messages.
Choose communications mediums to develop a mix in order to inform employees from different channels.
Develop individual communications plans for each communications leader or group in order to action goals outlined in the strategy.
Guided Implementations
This guided implementation is a four call advisory process.
Call #1 - Conduct an Internal Communications Assessment
Learn how to use employee data you already have access to in order to inform the current state of your internal communications practices. Learn how to use the Internal Communications Assessment Tool to build out your SWOT analysis in order to prioritize internal communications goals for your organization.
Call #2 - Set strategic internal communications goals
In order to focus and prioritize your internal communications efforts, speak with a McLean & Company consulting analyst to help you and your team focus on the key strategic communications goals for your organization. Learn how to set metrics and accountabilities to ensure your goals are measurable.
Call #3 - Choose effective internal communications mediums
Determine which communications mediums best convey your internal communications messages by choosing a mix of mediums that appeal to various target audiences. Discover where single mediums can convey several different types of messages in order to leverage communications opportunities most effectively.
Call #4 - Get to internal communications action
Assign accountable stakeholders to producing their independent communications plans, and determine how internal communications will be monitored and reviewed over the course of the year.
Book Your Workshop
Onsite workshops offer an easy way to accelerate your project. If you are unable to do the project yourself, and a Guided Implementation isn't enough, we offer low-cost onsite delivery of our project workshops. We take you through every phase of your project and ensure that you have a roadmap in place to complete your project successfully.
Module 1: Evaluate the Internal Communications Strategy
The Purpose
Define an internal communications strategy
Make the case for optimizing your internal communications strategy
Assess and evaluate internal communications strategy
Define the target audience
Key Benefits Achieved
A defined vision for an internal communications strategy
An understanding of the business benefits to an internal communications strategy
Defined target audience groups for communication
1.1
Define and make the case for an internal communications strategy
Challenges, barriers, and uncertainty to overcome
1.2
Evaluate the current internal communications strategy
SWOT analysis - internal communications assessment and prioritized internal communications strategy areas
1.3
Define the target audience
1.4
Define purpose, goals, roles, and metrics
Stakeholder agreed upon list of strategic goals and success metrics
Module 2: Optimize Your Internal Communications Strategy
The Purpose
Understand the characteristics of different mediums and their implications
Get sign-off from executives
Identify steps needed to reach internal communications goals
Key Benefits Achieved
Identify ideal mediums of communication
Gain executive buy-in
A defined roadmap for achieving internal communications goals
2.1
Learn about communications mediums
List of communications mediums to use more or less frequently
2.2
Establish the optimal communications strategy
Stakeholder approved communications strategy
A completed draft internal communications plan