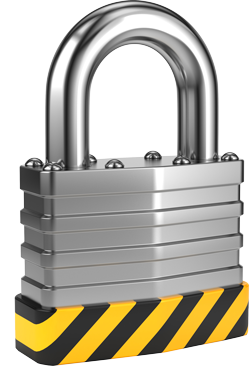 Already a member?
Sign in now
Contributors
Carol Cochran, Director HR, FlexJobs
Adnan Isakovic, Executive Consultant, Metaphorm Solutions
Rick Lepsinger, Managing Partner, OnPoint Consulting
Victor Lipman, President, Howling Wolf Management Training, LLC
Barb Martin, Global Information Technology Executive
Brie Rangel, Strategist, Impact Branding & Design
Chris Roszell, AVP Rewards, Manulife
Lynette Van Steinburg, Virtual Effectiveness Driver, Virtual Effectiveness Consulting
Jane Watson, Head of People, Actionable.co
Your Challenge
Virtual team members must rely upon collaboration technology to communicate and collaborate.
Management practices and approaches that work face-to-face do not always translate effectively in virtual contexts.
Managers cannot rely upon spontaneous social interactions that happen organically when people are co-located to build meaningful and trusting relationships. Space and time need to be created in a virtual environment for this to happen.
Observing an employee's performance or development can be more difficult, and relying on others' feedback becomes more critical for managing performance and development.
Our Advice
Critical Insight
Managing virtual teams does not require developing new manager competencies. Instead, managers need to "dial up" competencies they already have and adjust their approaches.
Setting clear expectations with virtual teams creates the foundation needed to manage them effectively.
Virtual employees crave more meaningful interactions about performance and development with their managers.
Impact and Result
Create a solid foundation for managing virtual teams by setting clear expectations and taking a more planful approach to managing performance and employee development.
Dial up key management competencies that you already have. Managers do not need to develop new competencies, they just need to adjust and refocus their approaches.
Guided Implementations
This guided implementation is a three call advisory process.
Guided Implementation #1 - Review HR processes and customize training deck
Call #1 - Review the training deck with an analyst and clarify any questions you have about content or delivery.
Call #2 - Discuss how to customize the training deck so that it is the best fit for your organization.
Guided Implementation #2 - Follow up after training
Call #1 - Discuss how to reinforce the formal training with relational learning opportunities like check-ins, coaching, and communities of practice.
Book Your Workshop
Onsite workshops offer an easy way to accelerate your project. If you are unable to do the project yourself, and a Guided Implementation isn't enough, we offer low-cost onsite delivery of our project workshops. We take you through every phase of your project and ensure that you have a roadmap in place to complete your project successfully.
Module 1: Prepare and Customize Manager Training
The Purpose
Customize the manager training deck to the organization's unique processes and structure.
Key Benefits Achieved
Plan for manager training.
Measure the effectiveness of training.
1.1
Review and customize the manager training deck and participant handbook.
Training Deck: Manage Virtual Teams
Manage Virtual Teams Participant Handbook
1.2
Review the action plan template and training questionnaire.
Manage Virtual Teams Action Plan
Virtual Team Questionnaire
1.3
Create a plan to measure training impact and to support managers of virtual teams post-training.
Module 2: Deliver Training
The Purpose
Train managers to effectively manage virtual teams.
Key Benefits Achieved
Facilitate manager training.
2.1
Module 1: Laying the Foundation for Virtual Teams
2.2
Module 2: Managing Performance
2.3
Module 3: Employee Development
2.4
Training Wrap-up: Finalize action plans and set up communities of practice.
Manage Virtual Teams Action Plan