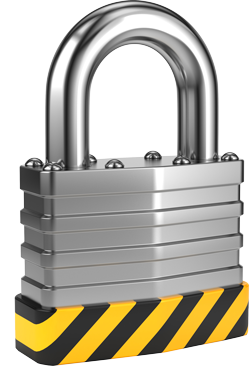 Already a member?
Sign in now
Contributors
Alec Ballantyne, Greater Toronto Airports Authority (GTAA)
Leah Craig, Greater Toronto Airports Authority (GTAA)
Jim Tom, Public Health Ontario (PHO)
Cathy Chae, Public Health Ontario (PHO)
Matt Whitehead, Online Learning Enterprises
Lyndsay Massey-Groel, Toronto 2015 Pan Am Games
Lynn DiBonaventura, Teleflex Medical Canada
Nigel Fortlage, GHY International, CIO Association of Canada (Manitoba Chapter)
Vivian Yap, Ontario College of Teachers
Anonymous, Government Industry
Anonymous, CPG Industry
Anonymous, Commercial Real Estate Consulting Industry
Anonymous, Information Technology Industry
Your Challenge
Organizations often have difficulty with increasing internal course participation, measuring training effectiveness, and increasing training accessibility. Processes are often manual, resulting in wasted time, resources, and a lack of traceability and visibility between departments.
Our Advice
Critical Insight
Right-size your LMS solution. Avoid underinvesting or overbuying from the start. LMSs come in all shapes and sizes: don't buy functions you don't need.
Identify your LMS use case from the start to focus your strategy and filter your needs.
A disjointed and departmentalized approach to learning will inevitably fail. Ensure you have a holistic LMS strategy through the necessary convergence of people, process, technology, and content.
Impact and Result
A strong learning and development strategy that leverages a learning management solution will increase L&D efficiencies, develop in-house talent, and provide a competitive advantage to organizations.
Take a step back and create a business model that considers the learning needs of HR, IT, and the broader business. Strive for a holistic strategy and avoid compartmentalized efforts.
Understand your use case. Identify your organization's goals and L&D objectives to choose the LMS use case that is most aligned with your learning needs.
Identify your solution alternatives across people, processes, technology, and content. Create a comprehensive roadmap, prioritizing initiatives and identifying dependencies.
Guided Implementations
This guided implementation is a six call advisory process.
Guided Implementation #1 - Visualize the project
Call #1 - Establish a vision for your LMS strategy project.
Call #2 - Structure the project. Identify your project team and create a project charter.
Guided Implementation #2 - Right-size the solution
Call #1 - Solicit LMS requirements from the right people in your organization.
Call #2 - Use your findings to provide insight into your solution.
Guided Implementation #3 - Finalize the strategy
Call #1 - Prioritize roadmap initiatives. Identify dependencies between people, process, technology, and content tasks.
Call #2 - Create a governance plan and consider strategies for communicating changes and selling the strategy to the business.
Learning Management System (LMS) Strategy
You must be enrolled in this course to play this video
Course Information
Title: Learning Management System (LMS) Strategy
Number of Course Modules: 5
Estimated Completion Time: 1.5 hours
Learning Outcome
Create an LMS strategy that evaluates and considers the learning needs of the entire organization, and define a comprehensive roadmap
Learning Objectives
By the end of this course, learners will be able to:
Identify the importance of content, people, process, and technology in evaluating the needs of the organization.
Detail the organization's use case and choose an LMS that aligns with that use case and learning needs.
Create a comprehensive roadmap that prioritizes initiatives and identifies dependencies.
1 CPD hour per course.
Each course is valid for 1 PDC for the SHRM-CP℠ or SHRM-SCP℠.
The use of this seal confirms that this activity has met HR Certification Institute's® (HRCI®) criteria for recertification credit pre-approval.
Introduction
Module 1
Module 2
Module 3
Module 4
Book Your Workshop
Onsite workshops offer an easy way to accelerate your project. If you are unable to do the project yourself, and a Guided Implementation isn't enough, we offer low-cost onsite delivery of our project workshops. We take you through every phase of your project and ensure that you have a roadmap in place to complete your project successfully.
Module 1: Create the Project Vision
The Purpose
Understand the importance of creating an LMS strategy before selecting a software solution.
Develop an LMS business model that identifies the drivers for LMS as well as the project barriers and enablers.
Understand your current learning environment.
Key Benefits Achieved
A go/no-go decision on the project appropriateness
An understanding of the different project drivers
1.1
Review strategic objectives and set goals for your LMS strategy.
1.2
Complete the LMS business model.
1.3
Decide on your LMS use case.
1.4
Map the current LMS process.
Current state map
Learning content inventory
High-level LMS requirements
Module 2: Evaluate the Solution
The Purpose
Elicit requirements from HR, IT, and the business.
Key Benefits Achieved
Requirements to strengthen the business case and inform the LMS strategy
2.1
Create an LMS content strategy.
2.2
Analyze LMS strategy user survey results.
2.3
Identify process owners and content owners.
2.4
Determine metrics and guiding principles.
Defined process owners, metrics, and guiding principles
High-level user requirements
2.5
Determine LMS integration points.
Module 3: Create a Roadmap and Implementation Plan
The Purpose
Brainstorm and prioritize short-term and long-term LMS tasks.
Apply the appropriate amount of governance to the LMS strategy.
Key Benefits Achieved
LMS next steps
LMS governance considerations
3.1
Brainstorm solution initiatives.
3.2
Create a communication plan to promote transparency and manage change.
3.3
Build a governance plan to ensure the necessary controls are in place prior to strategy execution.
Governance plan
Stakeholder presentation