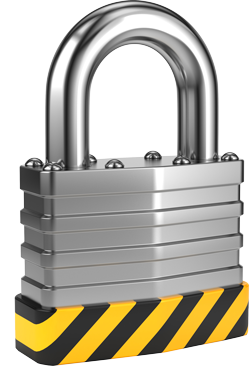 Already a member?
Sign in now
Contributors
George Bradt, Executive Onboarding Expert, Chairman, PrimeGenesis
Shara Gamble, Director, Human Resources, TAMKO
Chris John, Consultant, HR Client Relations, DTE Energy
Shaun McBride, Director of Global HR Services, McCain Foods
Melissa Nurse, HR Representative, Black & McDonald Limited
Flora Pasini, VP, Human Resources, Altus Group
Sharon Scibek, VP, Human Resources, Capital Financial Group
Doris Sims, The Succession Consultant, and Author, Creative Onboarding Programs
Debra Wooten, Talent Manager, Walton County Tax Collector
Your Challenge
Onboarding is often confused with orientation and given only superficial treatment.
To truly achieve the benefits of onboarding, the program needs to effectively acclimate, guide, and develop new hires over months, not days.
Our Advice
Critical Insight
Onboarding that contains effective orientation, performance management, and development has a significant, positive impact on new hire engagement.
Onboarding is a continuation of the candidate experience and should begin once the employment paperwork is signed. If you wait until the employee's first day, you miss the opportunity to build on the excitement generated during sourcing and selection – often stalling the new hire's enthusiasm and their acclimation.
Adult learning principles get top billing in onboarding because they dramatically increase retention in both the short and long term.
Impact and Result
Implement an onboarding program that addresses all three critical components – orientation, performance management, and development – as each has a significant, positive relationship with new hire engagement.
Positively impact employee engagement and retention through the use of a well-designed onboarding program.
Guided Implementations
This guided implementation is a six call advisory process.
Guided Implementation #1 - Assess current onboarding efforts
Call #1 - Review rationale for doing the project and discuss the effectiveness of the current onboarding program.
Guided Implementation #2 - Develop an organization-wide orientation plan
Call #1 - Walk through the various elements of the orientation process.
Guided Implementation #3 - Standardize new-hire performance management process
Call #1 - Review the three components of the new-hire performance management process and how to modify them to meet the needs of your organization.
Guided Implementation #4 - Plan for new-hire development success
Call #1 - Review the new-hire development process and how to support managers through each activity.
Guided Implementation #5 - Implement and communicate the new onboarding process
Call #1 - Review communication plan and program implementation.
Call #2 - Follow up on project metrics.
Book Your Workshop
Onsite workshops offer an easy way to accelerate your project. If you are unable to do the project yourself, and a Guided Implementation isn't enough, we offer low-cost onsite delivery of our project workshops. We take you through every phase of your project and ensure that you have a roadmap in place to complete your project successfully.
Module 1: Assess Current Onboarding Efforts
The Purpose
Identify current practices within the onboarding program.
Key Benefits Achieved
Awareness of the current program and where there are gaps or weaknesses that need to be addressed.
Comprehensive understanding of the challenges currently being faced by the organization as a result of current onboarding practices.
1.1
Map out current onboarding practices.
Mapped out current onboarding practices
1.2
Update the onboarding timeline
Reviewed internal data to further assess the existing onboarding program and documented the areas of opportunity within the current program
Module 2: Develop an Orientation Plan and Standardize the New-Hire Performance Management Process
The Purpose
Design an effective and engaging orientation plan to kick off the onboarding program.
Identify how onboarding supports your Employee Value Proposition (EVP).
Create effective and impactful socialization initiatives to best acclimate new hires.
Formalization of the new hire performance management process as a key component of onboarding.
Key Benefits Achieved
Orientation process optimized.
Effective socialization initiatives for new hires developed.
Clear onboarding guidelines for managers created.
2.1
Brainstorm orientation challenges.
Mapped out administrative items
2.2
Establish accountability.
Established accountability
2.3
Identify your employee value proposition.
EVP aligned with why employees chose to work for your organization
2.4
Design socialization tasks.
2.5
Organize activities with stakeholders.
Mandatory and optional orientation activities identified
2.6
Design goal-setting process.
Review guidelines and process modified and standardized
2.7
Design check-in guidelines.
Informal check-in approach assessed and modified
2.8
Design formal review process.
Modified and standardized the review process
2.9
Customize for specialized employee groups.
Planned to address the needs of unique employee groups in the organization
2.10
Define compliance process.
Defined process for ensuring manager compliance
Module 3: Plan for New-Hire Development Success and Implement and Communicate the New Onboarding Process
The Purpose
Identification of key competencies for new hires.
Selection of relevant development methods for new hires.
Preparation for and execution of the new onboarding program launch.
Key Benefits Achieved
Establishment and optimization of core development practices for new hires.
Implementation of revised program following announcement of the program to both managers and employees.
3.1
Identify key competencies.
Pulled key role competencies from your competency framework and job documentation
3.2
Prioritize competencies for the first year on the job.
Created a development timeline
3.3
Select appropriate development methods.
Selected development methods
3.4
Draft the communication plan.
Developed communication plan
3.5
Customize manager feedback form.
Tailored manager feedback form