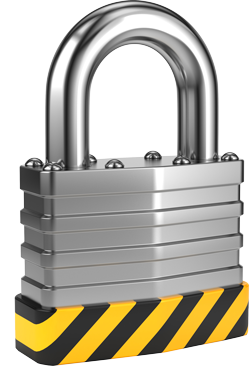 Already a member?
Sign in now
Contributors
Judi Casey, WorkLife Consultant and former Director, Work and Family Researchers Network, Boston College
Carol Cochran, Director of People & Culture, FlexJobs
Lilian De Menezes, Professor of Decision Sciences, Cass Business School, University of London
Chris Frame, Partner – Operations, LiveCA
Kidde Kelly, OD Practitioner
Claire McCartney, Diversity & Inclusion Advisor, CIPD
Rose M. Stanley, CCP, CBP, WLCP, CEBS, People Services Manager, Sunstate Equipment Co., LLC
Previous Contributors
Dr. David Chalmers, Adjunct Professor, Ted Rogers School of Management, Ryerson University
Teresa Hopke, SVP of Client Relations, Life Meets Work – www.lifemeetswork.com
Shari Lava, Principal, Vendor Research, Info-Tech Research Group
Dr. Kenneth Matos, Senior Director of Research, Families and Work Institute
Kashmira Nagarwala, Change Manager, Siemens Canada
Mark Tippey, IT Leader and Experienced Teleworker
Kim Velluso, VP Human Resources, Siemens Canada
Dr. Isik U. Zeytinoglu, Professor of Management and Industrial Relations, McMaster University, DeGroote School of Business
Your Challenge
In recent years, some organizations have outright banned flexible work, reporting it to be a failure.
Research shows consistent challenges: programs are ad hoc; minimal assessment of the suitability of jobs for flexible work; and a lack of information and support for managers and employees on how to work differently to make it a success.
Our Advice
Critical Insight
Do your due diligence when it comes to developing a flexible work program: assess which options are actually feasible for the organization and identify the options employees would use. This way, the program will simply need to be tweaked to work out any kinks rather than scrapping it entirely.
Impact and Result
Make a business case to leadership about how flexible work can solve specific organizational pain points, rather than following the latest trend.
Balance employer and employee needs by assessing the feasibility of various flexible work options and determining if the options are something employees would actually use.
Equip managers and employees with information and guidance setting them up for success, and address key implementation issues and cultural barriers.
Guided Implementations
This guided implementation is an eight call advisory process.
Guided Implementation #1 - Set program direction
Call #1 - Review metrics to track program success.
Call #2 - Discuss tactics to gain leadership buy-in.
Guided Implementation #2 - Create a shortlist of options
Call #1 - Clarify the types of flexible work options.
Call #2 - Discuss the impact of flexible work options and establish a shortlist.
Guided Implementation #3 - Assess feasibility
Call #1 - Review the feasibility assessments of the shortlist and determine the final list.
Guided Implementation #4 - Implement the program
Call #1 - Develop strategies to address implementation issues and cultural barriers.
Call #2 - Customize the flexible work guide for managers and employees.
Call #3 - Plan for ongoing program evaluation and improvement.
Book Your Workshop
Onsite workshops offer an easy way to accelerate your project. If you are unable to do the project yourself, and a Guided Implementation isn't enough, we offer low-cost onsite delivery of our project workshops. We take you through every phase of your project and ensure that you have a roadmap in place to complete your project successfully.
Module 1: Assess Feasibility of Flexible Work Options
The Purpose
Set metrics for the flexible work project.
Discover options and determine their feasibility.
Key Benefits Achieved
Flexible work options determined.
1.2
Identify program goals and metrics.
Program goals and metrics identified
1.3
Identify employee segments that may need separate flexible work options.
Employee segments that may need separate flexible work options identified
1.4
Brainstorm flexible work options.
Flexible work options brainstormed
1.5
Assess feasibility of options.
Feasibility of options assessed
Module 2: Plan for Implementation
The Purpose
Work through potential risks.
Plan for program rollout.
Key Benefits Achieved
Manager guide created.
Action and communication plan outlined.
2.1
Brainstorm solutions to implementation issues.
Potential solutions to implementation issues brainstormed
2.2
Identify how to overcome cultural barriers.
2.3
Define roles and responsibilities.
Roles and responsibilities defined
2.4
Design manager guide prototype.
Manager guide prototype designed
2.5
Align HR programs to support flexible work.
HR programs aligned with flexible work
2.6
Develop an action and communication plan.
Action and communication plan developed