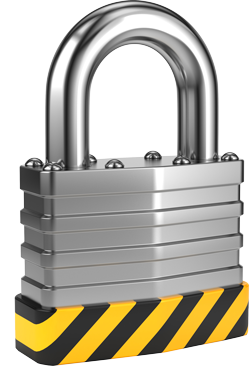 Already a member?
Sign in now
Contributors
Carol Beatty, Director of the Industrial Relations Center, Queens University, President, Warp Speed Training Enterprises
Robert Carlyle, Director, Strategic Workforce Management, Royal Bank of Canada
Alfonsina Chang, Professor, Seneca College
Courtney Harrison, Consultant
Michael Hoseus, Executive Director, Center for Quality People & Organizations (CQPO)
Lisa Jenkins, Process Optimization and Change Management Consultant
Sonya Kunkel, Chief Inclusion Officer and Vice-President, Talent Strategies, BMO
Danielle Mandell, VP, People, Habitat for Humanity GTA
Andrew Mayo, Human Capital Management Professor, Middlesex University London
Jackie Meagher, VP of HR, Info-Tech Research Group
Dennis Miller, Speaker, Author, and Leadership Coach, The Power of Strategic Alignment: A Guide to Energizing Leadership and Maximizing Potential in Today's Nonprofit Organizations
Nan Oldroyd, HR Executive
Tracey Pope, Chief People Officer, Canadian Red Cross
Jennifer Riel, Managing Director, Knowledge Infrastructure Project, Co- Author of Playing to Win: How Strategy Really Works, University of Toronto, Rotman School of Business
Brenda Rigney, Vice President of People Operations, Hootsuite Blog
Harleen Smith, CHRO, Houston Airport System
Dave Ulrich, Professor and Author, Ross School of Business, University of Michigan
Jeanne Wisniewski, Chief People Officer, Vitals
Your Challenge
Truly understanding organizational goals, sources of competitive advantage, and critical capabilities requires a different skill set and approach than HR may be accustomed to.
Limited resources for strategic initiatives and an ongoing commitment to deliver core HR services restrict HR's ability to create value for organizations.
Our Advice
Critical Insight
Senior leaders are demanding more strategic value from their HR departments, but are not changing the level of resources available to them.
This means that while there are myriad effective HR programs and processes that will benefit organizations, there are not enough resources to execute even half of them well.
HR leaders must prioritize aspects of the workforce that are critical to executing the strategy and identify HR initiatives that will best support them.
Impact and Result
Identifying the key talent implications required to achieve the organization's goals enables the creation of targeted HR initiatives.
Reviewing existing initiatives and reallocating resources to strategically aligned activities will make the most out of limited resources, while helping to build the case for additional resources.
Guided Implementations
This guided implementation is an eight call advisory process.
Guided Implementation #1 - Identify talent implications
Call #1 - Discuss analysis and activities to understand organizational direction.
Call #2 - Determine strategy scope and proper communication plan.
Guided Implementation #2 - Establish the future state
Call #1 - Review talent implications and discuss potential omissions.
Call #2 - Review strategy pillars and HR outcomes for alignment and clarity.
Guided Implementation #3 - Pinpoint gaps
Call #1 - Review HR Stakeholder Management results and discuss communication strategy with stakeholders.
Call #2 - Discuss gaps and identify appropriate initiatives and related McLean & Company resources.
Guided Implementation #4 - Create a roadmap
Call #1 - Discuss prioritization of initiatives to help identify critical tasks.
Call #2 - Review completed talent strategy prior to distribution and discuss key messaging.
You must be enrolled in this course to play this video
Course Information
Title: Talent Strategy
Number of Course Modules: 5
Estimated Completion Time: 1.5 hours
Learning Outcome
Lead the HR function through a process that will create a talent strategy that targets the specific talent attributes needed to achieve the strategic aims of the organization.
Learning Objectives
By the end of this course, learners will be able to:
Identify the critical aspects of an organization's direction needed to create a talent strategy.
Create strategic pillars and HR outcomes that will help the organization achieve its goals.
Prioritize HR initiatives that will have the greatest impact on the organization.
Communicate effectively throughout the process so all major stakeholders are aware of and informed about the talent strategy.
1 CPD hour per course.
Each course is valid for 1 PDC for the SHRM-CP℠ or SHRM-SCP℠.
The use of this seal confirms that this activity has met HR Certification Institute's® (HRCI®) criteria for recertification credit pre-approval.
Introduction
Module 1
Module 2
Module 3
Module 4
Book Your Workshop
Onsite workshops offer an easy way to accelerate your project. If you are unable to do the project yourself, and a Guided Implementation isn't enough, we offer low-cost onsite delivery of our project workshops. We take you through every phase of your project and ensure that you have a roadmap in place to complete your project successfully.
Module 1: Identify Talent Implications of Organizational Direction
The Purpose
Create a targeted talent strategy.
Determine how the talent strategy will effect organizational talent.
Key Benefits Achieved
Current state evaluated.
Talent implications realized.
1.1
Review organizational strategy documents.
Organizational strategy documents reviewed.
1.2
Conduct a PESTLE analysis.
1.3
Conduct SWOT analysis.
PESTLE and SWOT analyses conducted.
1.4
Identify talent implications.
1.5
Prioritize talent implications.
Talent implications identified and prioritized.
Module 2: Determine Strategic Pillars and HR Outcomes
The Purpose
Define the directional statements that will become the strategic pillars.
Determine how HR will accomplish the strategic pillars.
Key Benefits Achieved
Strategic pillars defined.
HR outcomes described.
2.1
Create strategic pillars.
Strategic pillars created.
2.2
Identify metrics to support pillars.
2.3
Review HRSM results (1).
Module 3: Evaluate HR's Ability to Achieve the Outcomes
The Purpose
Identify initiatives that will elevate the strategic contributions of your HR function.
Discover gaps in HR capacity to deliver HR outcomes.
Key Benefits Achieved
HR initiatives identified.
Gaps in capacity analyzed and areas of growth pinpointed.
3.1
Review HRSM results (2).
Stakeholder management feedback and data considered.
3.2
Conduct a SWOT for HR.
3.3
Evaluate capability to deliver on HR outcomes.
3.5
Review existing initiatives.
Existing initiatives reviewed.