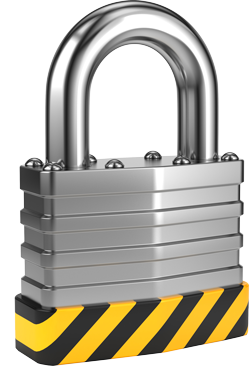 Already a member?
Sign in now
Contributors
Jill Saverine, Head of Human Resources, Priceline.com
Linda Haft, HR Manager, Magnolia River
Rose Solis, VP of Human Resources, Bentley Mills, Inc.
Jan Grant, Learning Consultant, WorkSafeNB
Jim Macdonald, Director of Human Resources, Brescia University College
Schelley Michell-Nunn, VP of Human Resources, City of Ithaca
Karen Raitz, Director of Corporate Services, AltaGas
Nicole Diffenderfer, Director, Human Resources, The Living Legacy Foundation of Maryland
Jodi Lieberman, Chief Human Resources Officer, Capreit
Ilia Maor, Senior Manager, Info-Tech Research Group
Beth Collins Kelly, HR Manager, Info-Tech Research Group
Heather LoPresti, L&D, Content Specialist, Info-Tech Research Group
Your Challenge
HR and stakeholders may have false perceptions of each other; stakeholders may be unaware of HR's projects, and HR may be in the dark about what matters most to stakeholders.
It can be intimidating to ask for stakeholders' perceptions of HR and to hear critical feedback. HR may also be unsure of how to respond to feedback.
Our Advice
Critical Insight
Stop guessing about stakeholders' perceptions; invite feedback to build strong relationships and identify where to focus improvements going forward. This will set a proactive, open tone for communication with stakeholders across the organization.
Adopt a collaborative approach to working with stakeholders; regularly ask "how can HR support you?" to ensure that people strategy is integrated with organizational strategy.
Impact and Result
Strong relationships with stakeholders start with open communication; invite stakeholder feedback to get a clear understanding of stakeholders' needs, priorities, and concerns.

Use McLean & Company's HR Stakeholder Management Survey, a low-effort, high-impact diagnostic that gives you a quick and accurate snapshot of stakeholder relationships across the organization.

Identify, analyze, and prioritize your stakeholders to understand the method and level of effort required in communicating with each of them.
Hold ongoing group and one-on-one meetings with stakeholders to stay up to date.
Demonstrate HR's value to the organization by actively collaborating with stakeholders, integrating people strategy with broader organizational strategy, and regularly inviting executive input on HR's strategic priorities.
Guided Implementations
This guided implementation is a five call advisory process.
Guided Implementation #1 - Assess current stakeholder relationships
Call #1 - Review stakeholder survey results and the assessment of HR/stakeholder relationships across the organization.
Guided Implementation #2 - Prioritize stakeholders and prepare to communicate
Call #1 - Discuss and review the communication strategy according to stakeholders' level of influence, interest, and support, and stakeholders' role(s) in relation to HR.
Guided Implementation #3 - Meet with stakeholders and identify strategic priorities
Call #1 - Discuss the approach to meeting with stakeholders to share survey results (i.e. who you will meet with first).
Call #2 - Walk through and finalize the action plan.
Guided Implementation #4 - Develop a stakeholder management strategy
Call #1 - Discuss and gain input on the stakeholder management strategy.
Book Your Workshop
Onsite workshops offer an easy way to accelerate your project. If you are unable to do the project yourself, and a Guided Implementation isn't enough, we offer low-cost onsite delivery of our project workshops. We take you through every phase of your project and ensure that you have a roadmap in place to complete your project successfully.
Module 1: Prioritize Stakeholders and Prepare to Communicate
The Purpose
Determine which stakeholders will be a priority to build relationships with.
Prepare for effective communication.
Tailor communication strategy to stakeholder roles.
Key Benefits Achieved
Priority stakeholders identified.
Effective communication plan developed.
Communication strategy tailored.
1.1
Prioritize stakeholders.
Prioritized stakeholders according to their roles in relation to HR.
1.2
Identify the social styles of prioritized stakeholders.
Identified stakeholder social styles.
1.3
Prepare to communicate effectively with stakeholders across the organization.
Created strategies to communicate effectively with different stakeholder groups.
Module 2: Identify Strategic Priorities
The Purpose
Create an initial action plan to present to stakeholders.
Key Benefits Achieved
Initial action plan created.
2.1
Draft an initial action plan.
Drafted an initial action plan.
Module 3: Develop a Stakeholder Management Strategy
The Purpose
Identify ways to ensure building stakeholder relationships becomes an ongoing process.
Key Benefits Achieved
Determined how to create an ongoing process for stakeholder relationships and management within the organization.
3.1
Develop a strategy to maintain your stakeholder management strategy.
Created an ongoing stakeholder management strategy.