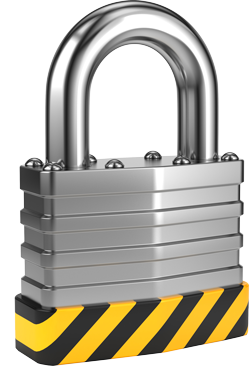 Already a member?
Sign in now
Contributors
Anonymous, Director, Talent Management, Various Industries
Anonymous, Manager, Talent Management, Large Canadian Retailer
Elena Palumbo-Sergnese, Director, Talent Management, HOOPP
Jane Graydon, Interim VP of HR and Executive Coach, St. Joseph's Health Centre
Keith Rosen, Chief Evolution Officer & Founder, Coachquest
Orlando Castillo, HR Manager, Organizational Effectiveness, Capital Farm Credit
Petter Andersson, People & Change Leader, Talent & Org Developer, Digital Strategist, HR Adviser, Consultant (Independent)
Sandie Walford, Instructional Design Specialist, HRG North America
Sherri Wimes, Consultant, MVP Advisory Group, LLC
Trevor Timbeck, Chief Talent Officer, Info-Tech Research Group
Anonymous, Sr. Director, HR & Executive Coach, Various Industries
Your Challenge
Seventy-five percent of organizations provide coaching and mentoring training (CIPD, 2015), yet 27% of employees say their managers are poor at coaching (CIPD, 2017).
Conventional coaching training focuses on teaching managers a process of coaching without training them to apply the behaviors required to coach effectively.
Our Advice
Critical Insight
Conventional coaching training focuses on the process of coaching. However, more important than the process are the behaviors required to coach effectively.
Coaching is just one people management practice of many. It is not the be-all and end-all. Managers need to know when to use it and how to switch.
Coaching training needs to move beyond formal training to drive continuous development.
Impact and Result
Use McLean & Company's behavior-focused coaching model to train managers to adopt the key behaviors required to coach.
Develop and implement post-training activities to ensure that managers sustain and apply their learning on the job.
Guided Implementations
This guided implementation is a four call advisory process.
Guided Implementation #1 - Prepare for and deliver coaching training
Call #1 - Review training deck and clarify any questions you may have about content or delivery.
Call #2 - Discuss how to customize the training deck to ensure it fits with your organization.
Guided Implementation #2 - Follow up after training
Call #1 - Discuss how to reinforce coaching learning with relational and experiential learning opportunities.
Call #2 - Review post-training data and identify additional L&D resources to drive continuous improvement.
Book Your Workshop
Onsite workshops offer an easy way to accelerate your project. If you are unable to do the project yourself, and a Guided Implementation isn't enough, we offer low-cost onsite delivery of our project workshops. We take you through every phase of your project and ensure that you have a roadmap in place to complete your project successfully.
Module 1: Prepare for and Deliver Coaching Training
The Purpose
Customize the manager training deck to the organization's unique processes and structure.
Train managers to coach employees for high performance and development.
Key Benefits Achieved
Completed plan for manager training.
Managers have improved coaching capability.
1.1
Review and customize the manager training deck and participant handbook.
Training Deck: Coach Employees for High Performance and Development
Coach Employees for High Performance and Development Participant Handbook
1.2
Facilitate coaching training.
Coaching Self-Assessment
Coaching Role Play Scenarios
Coaching Training Session Feedback Form
Modern PM Feedback and Coaching Guide
Module 2: Follow up After Training
The Purpose
Create a plan to support managers' continuous coaching development after training.
Key Benefits Achieved
Reinforce manager learning and ensure it is applied on the job.
2.1
Customize the coaching post-training follow-up facilitate guide.
Coaching Post-Training Follow-Up Facilitation Guide
2.2
Facilitate post-training follow-up meeting(s).