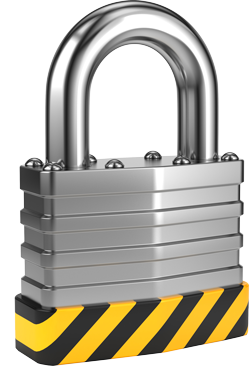 Already a member?
Sign in now
Contributors
Human Resources Manager, Construction Machinery and Equipment Company
Ronald Capelle, President & CEO and Author, Capelle Associates
Sharon Patterson, Former SVP, Human Resources, Canadian Tire Corporation
Andrea Peres, Director, Human Resources, Moneris
Bramora Rebello, Director, Compensation & HR Analytics, Chemtrade Logistics
Karen Riddell, Director, Talent Strategy & Employee Experience, London Health Sciences Centre
Richard Sperling, Consultant and Principal, Sperling HR, LLC.
Naomi Stanford, Organizational Design Consultant
Stuart Wigham, Director at Wigham Consultancy Services Ltd.
Tammy Williams, Director, Human Resources, Zappos
Your Challenge
Absence of a standard approach to optimizing span of control (SoC) creates a lot of uncertainty around measurement, analysis, and timing decisions.
Managers play a significant role in driving engagement. Overlooking engagement decisions in SoC can be risky. The SoC structure must be optimized to leave space for leadership action that improves engagement.
Our Advice
Critical Insight
Span of control isn't a math problem, it is an organizational effectiveness problem. To effectively optimize SoC, organizations must be strategic in aligning SoC with organizational goals in both the short and long term.
There's no magic number when it comes to SoC; in order to be agile in the face of rapid change, every organization, business function, or industry requires a structure specific to their unique circumstances and these may change over time.
Impact and Result
Use McLean & Company's customized SoC process to effectively prepare to restructure. Complete the SoC Playbook to capture project decisions and data for all iterations of your SoC optimization process, including:
Collection and analysis of organizational data to identify SoC patterns, extract insights, and determine pain points.
Assessment of the five critical factors that impact SoC, from both an organizational and a functional perspective.
Review of the various cost-saving scenarios through widening SoC.
Establishment of high-level SoC parameters to guide customization efforts.
Tracking of organizational and project metrics.
Guided Implementations
This guided implementation is a six call advisory process.
Guided Implementation #1 - Determine current SoC
Call #1 - Discuss data collection options.
Call #2 - Review current SoC data to identify patterns and insights.
Guided Implementation #2 - Assess impacts on current SoC
Call #1 - Discuss assessment of impact factors.
Call #2 - Review potential for cost savings.
Guided Implementation #3 - Prepare to deploy initiative
Call #1 - Discuss project scope and process steps.
Call #2 - Review communication plan.
Book Your Workshop
Onsite workshops offer an easy way to accelerate your project. If you are unable to do the project yourself, and a Guided Implementation isn't enough, we offer low-cost onsite delivery of our project workshops. We take you through every phase of your project and ensure that you have a roadmap in place to complete your project successfully.
Module 1: Determine Current SoC
The Purpose
Identify project objective.
Analyze organizational SoC data and identify insights, patterns, and pain points.
Key Benefits Achieved
Project objectives understood and prepared.
SoC patterns documented; insights and pain points identified.
1.1
Establish and prioritize high-level project objectives.
Project objectives are prioritized.
1.2
Identify SoC patterns.
Pertinent data related to SoC patterns documented.
1.3
Extract insights and identify pain points from SoC data.
Insights and pain points identified and extracted.
1.4
Set benchmark metrics and baseline measurements.
Module 2: Assess Impacts on Current SoC
The Purpose
Assess and understand factors that impact SoC.
Brainstorm cost-saving methods.
Set high-level SoC parameters.
Key Benefits Achieved
SoC impacts on the organization are assessed.
Cost-saving methods are created and determined.
High-level SoC parameters are set.
2.1
Complete the organizational-level assessment.
Assessment of factors completed.
2.2
Brainstorm potential cost savings.
Cost-saving options generated.
2.3
Establish high-level SoC parameters to be mandated across all functional areas.
Module 3: Prepare to Deploy Initiative
The Purpose
Determine project scope, timeline, and communication strategy.
Customize tools.
Prepare for project implementation.
Key Benefits Achieved
Project scope and timeline finalized.
Communication strategy created.
Tools customized.
Implementation of project prepared.
3.1
Set project scope and corresponding timeline.
Project scope and timeline set.
3.2
Develop the SoC optimization process and customize the SoC Launch Tool to prepare for project implementation.
Optimization process determined and Launch Tool customized.
3.3
Create a communication strategy to roll out initiative.
Communication strategy determined.