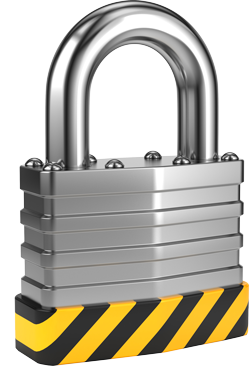 Already a member?
Sign in now
Contributors
Craig Dowden (Ph.D.), Executive Coach, Keynote Speaker, and Author
Linda Galindo, Accountability Consultant, Keynote Speaker, Author and Executive Coach, Galindo Consulting Inc.
Ron Mack, Vice President of Human Resources, HSS Inc.
Sean Pomeroy, CEO, Visibility Software
Charles Precourt, General Manager, Propulsion Systems Division, Orbital ATK
David Robinson, Co-Founder and Partner, TRAC-Team, Mentor, Angel Investor
Mark Samuel, Author and Accountability Consultant, IMPAQ Corporation
Andy Thweatt, Southern California Operations Manager, Flyers Energy
Your Challenge
Despite its many widely-known benefits, managers struggle to instill a mindset of accountability within their teams.
This deficiency is often due to a lack of knowledge and/or lack of will.
Our Advice
Critical Insight
Accountability improves employee performance, development, interpersonal relationships, trust, empowerment, and engagement. This holds true regardless of level, business function, or individual personality type.
Accountability is naturally associated with consequences, both positive and negative, but should be an avenue to foster positive relationships, develop key competencies, and create an environment focused around learning.
Impact and Result
To address this deficit, managers must understand how and when to encourage autonomy and how to empower their employees to take success into their own hands. Thorough manager training can, and will, provide managers with the required information to guide and support their teams in becoming more accountable.
Fostering personal accountability in individual contributors and leaders alike will help drive organizational performance.
Guided Implementations
This guided implementation is a two call advisory process.
Guided Implementation #1 - Prepare to implement manager training
Call #1 - Discuss training objectives and review finalized training materials to ensure the organization's internal practices are well represented and the training material will be impactful.
Guided Implementation #2 - Follow up after training
Call #1 - Review data in accordance with Kirkpatrick's model to determine training success and discuss drafted follow-up initiatives to reinforce the concepts addressed during training.
Book Your Workshop
Onsite workshops offer an easy way to accelerate your project. If you are unable to do the project yourself, and a Guided Implementation isn't enough, we offer low-cost onsite delivery of our project workshops. We take you through every phase of your project and ensure that you have a roadmap in place to complete your project successfully.
Module 1: Prepare to Implement Manager Training
The Purpose
Set up logistics and goals for manager training session.
Key Benefits Achieved
Understanding of where the training will take place, who will run it, and which content will be covered.
Goals of training are clearly defined.
1.1
Establish high-level training objectives.
Defined objectives and goals for the personal accountability training initiative.
1.2
Plan out training logistics.
Planned out logistics for manager training sessions.
Module 2: Customize Training Materials
The Purpose
Customize training materials to ensure that training sessions include content which speaks to the unique needs of your organization.
Key Benefits Achieved
Training deck is customized to the organization and training session is ready to be conducted.
2.1
Customize the training materials according to internal practices.
Designed performance management and recruitment initiatives and a customized manager training deck.
Module 3: Plan to Follow Up After Training
The Purpose
Assess training success based on previously defined objectives and goals.
Understand how personal accountability will be integrated into the organization.
Key Benefits Achieved
Training is evaluated and changes made if deemed necessary.
Integration of personal accountability within the organization is designed.
3.1
Set benchmark metrics and take baseline measurements.
SMART accountability goals and metrics defined.
3.2
Reinforce the concept of personal accountability.
Baseline measurements documented and training follow-up initiatives designed.