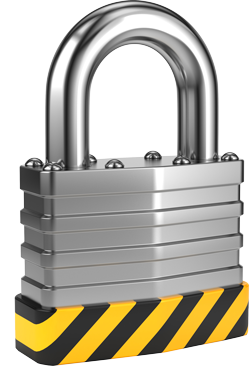 Already a member?
Sign in now
THIS CONTENT IS OUT OF DATE
This content is retired but we have related up-to-date content below.
Contributors
Ben Eubanks, HR Generalist, Pinnacle Solutions, Inc.
Carmen Jeffery, Recruiter & Managing Director/Founder, i-identify
Heather Coy-Robinson, HR Manager, CarProof
Jeff Watson, Employer Relationship Developer, Western University
Kim Benedict, Head of Client Services, Head2Head
Sabrina Baker, HR Consultant & Recruiter, Acacia HR Solutions
Your Challenge
Most organizations jumped quickly into social media recruiting in order to keep up with talent competitors, meet the needs of job seekers, and reap the benefits of social media, but now struggle with how to evaluate and optimize their practices.
Social media is fundamentally different from other traditional recruiting sources. As a result, it requires a new breed of recruiter and a different approach to evaluating its effectiveness.
Our Advice
Critical Insight
Social media recruiting (SMR) is here to stay, but many recruiters don't reap its benefits because they are too passive and fail to evaluate SMR efforts.
In addition to trends driving adoption, organizations are using social media because it boosts recruiting success. Done well, social media improves the quantity and quality of candidates and cuts recruiting costs.
Impact and Result
Clear goals and objectives are the foundation of an optimal SMR plan. Being clear about what you want to achieve from SMR will guide your decisions about what you will do with social media and how you will evaluate your efforts.
Know your fish, and fish where they are. The profile and social media habits of your target applicant pool(s) drive your selection of social media channels and your strategies for sharing content, engaging, and searching on social media.
A consistent, professional, and sustainable presence on social media is key for SMR success. Managing social media is about setting guidelines and leveraging technology to make it manageable.
Guided Implementations
This guided implementation is a seven call advisory process.
Guided Implementation #1 - Assess current SMR efforts
Call #1 - Discuss the results of the Social Media Recruiting Scorecard and prioritization of areas for improvement.
Guided Implementation #2 - Identify objectives and set metrics
Call #1 - Review proposed SMR goals and objectives to ensure they are clearly defined, complete, and aligned with your overall recruiting objectives.
Call #2 - Discuss the appropriateness and completeness of the metrics set to evaluate SMR efforts.
Guided Implementation #3 - Optimize SMR channel selection and usage
Call #1 - Review target audience and channels identified to recruit them in order to determine appropriateness of the channels selected.
Call #2 - Walk through proposed SMR initiatives designed to target a specific candidate audience.
Guided Implementation #4 - Enhance account management practices
Call #1 - Review initiatives to determine whether they stand to improve social media account management and achieve SMR objectives.
Call #2 - Discuss ways to leverage technology to improve management of SMR.
Book Your Workshop
Onsite workshops offer an easy way to accelerate your project. If you are unable to do the project yourself, and a Guided Implementation isn't enough, we offer low-cost onsite delivery of our project workshops. We take you through every phase of your project and ensure that you have a roadmap in place to complete your project successfully.
Module 1: Assess Current SMR Efforts
The Purpose
Evaluate and understand current organizational efforts.
Prioritize focus areas for SMR.
Key Benefits Achieved
Current practices are understood and documented.
Areas of focus are set based on SMR aspects.
1.1
Populate the SMR Scorecard Tool to evaluate your current SMR efforts.
Assessed and documented current SMR practices
1.2
Analyze the SMR Scorecard Tool results and prioritize areas of focus.
Prioritized top areas of focus across the different aspects of SMR
Module 2: Identify Objectives and Set Metrics
The Purpose
Determine the program objectives.
Create a baseline to measure results through benchmarks.
Key Benefits Achieved
Organizational objectives are determined and a goal strategy is set.
Project metrics are set.
2.1
Establish high-level program objectives.
Explored short- and long-term SMR objectives
2.2
Set benchmarks and take baseline measurements.
Set project metrics to optimize your SMR evaluation process
Module 3: Optimize SMR Channel Usage and Account Management
The Purpose
Understand who and what your candidate pool is.
Determine content mix and consistency of SMR profiles.
Key Benefits Achieved
Determine which SMR sites and content your organization will continue with.
Created a plan for content management.
3.1
Identify your target candidate pool and determine which sites they frequent.
Defined candidate pool(s)
3.2
Identify the content mix that will drive your social media activity.
Defined SMR content mix to support optimization of SMR channel usage
3.3
Create guidelines to ensure your SMR profiles are complete and consistent.
Ensured consistency and optimal account management across all channels