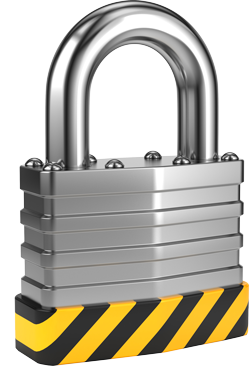 Already a member?
Sign in now
Contributors
Chuck Csizmar, Principal, CMC Compensation Group
Diana Holec, Senior Consultant, Performance, Reward & Talent Consulting, Aon Hewitt
Ashley Jones, Director, Total Rewards, Lowes Canada
Syma Khan, Director, Compensation for the HRPA, Peel Chapter
Ellie Maggio, Managing Director, EMEND Management Consulting Inc.
Randy Ross, Regional Compensation Specialist – Latin & North America, Danfoss Global Services
Your Challenge
Competitive compensation is a moving target – it can, and often does, change quickly. This makes regularly assessing competitiveness crucial to ensure that your pay practices are aligned with your pay intentions.
Bringing in new talent at market rates or transferring people internally can lead to inequities between the new hires and current staff.
Many companies aren't assessing their compensation regularly despite labor often being the organization's biggest expense. Even if you are not exceeding your labor expense targets, serious compensation-related problems could be lurking under the surface.
Our Advice
Critical Insight
The longer you wait between assessments, the more likely that your pay practice will be out of line with your intent – and if it is, the discrepancy will typically grow over time.
There are three key levers that organizations can use to remedy base salary issues: establishing salary administration controls, making market adjustments based on their target market position strategy, and adjusting individual salaries to address internal inequities.
Market data is useful, but it's just one input – don't abdicate your judgment. Drawing on multiple inputs, including internal equity information and in-house expertise, is critical to making the best possible pay decisions.
Having a target market position is one thing but achieving that position is another. Effective salary assessments take both the target market position and what employees are actually paid relative to that position into account.
Impact and Result
Identify priority departments and roles, along with salary pain points, to inform your base salary remediation plan.
Determine if market data is right for your situation. Evaluate and update your existing benchmark jobs and market sources.
Update your salary ranges using market data.
Identify internal salary inequities by comparing individual salary information role by role, and evaluate if there are inequities based on gender, age, or disability.
Develop and communicate salary administration controls.
Prepare a base salary remediation plan, incorporating different options for the CEO's review and approval.
Develop a communication plan.
Guided Implementations
This guided implementation is a five call advisory process.
Guided Implementation #1 - Review internal and external compensation data
Call #1 - Evaluate the context for your salary remediation decisions
Call #2 - Take the pulse of the external market
Guided Implementation #2 - Identify and correct compensation issues
Call #1 - Check for internal inequities
Call #2 - Enhance your salary controls
Call #3 - Present the CEO with a remediation plan
Book Your Workshop
Onsite workshops offer an easy way to accelerate your project. If you are unable to do the project yourself, and a Guided Implementation isn't enough, we offer low-cost onsite delivery of our project workshops. We take you through every phase of your project and ensure that you have a roadmap in place to complete your project successfully.
Module 1: Identify Base Salary Pain Points
The Purpose
Make the case for an annual salary assessment.
Confirm organizational base salary goals.
Identify base salary pain points.
Key Benefits Achieved
Prioritized departments requiring a base salary assessment.
Documented metrics related to base salary pain points.
Determined if the salary pain points are organization-wide or related to specific departments.
1.1
Prioritize departments that require a base salary assessment
Determine departments that are top priority
1.2
Discuss current metrics and pain points experienced in your prioritized department
Module 2: Use Market Data Wisely
The Purpose
Review your selected jobs.
Understand debates around market data.
Key Benefits Achieved
Determined if market data is right for you.
Reviewed and updated your benchmark jobs.
Reviewed market sources, set guidelines, and assigned source weightings.
Calculated salary range changes for all affected positions.
2.1
Review your selected benchmark jobs
Ensure you have selected the correct jobs for benchmarking
2.2
Match your benchmark job to survey data
Practice matching jobs to benchmark data
2.3
Review market information sources and determine their weighting according to quality
Ranked market data sources
Module 3: Identify Problematic Internal Equities
The Purpose
Evaluate individual base salary data to determine equity issues.
Key Benefits Achieved
Identified justifiable salary differences and gained an understanding of legally prohibited grounds for discrimination.
Used comp-ratio (CR) and range penetration (RP) calculations to identify inequities.
Segmented by protected class to identify any legally problematic areas.
3.1
Identify any roles that have reported inequities
3.2
Calculate CR and RP and determine if the difference is justifiable
Identification of roles that have inequity issues
Module 4: Optimize Salary Administration Controls
The Purpose
Evaluated equity issues to identify root causes.
Key Benefits Achieved
Reviewed current controls and identify areas for improvement.
Trained employees with salary-setting authority on all salary guidelines.
4.1
Drill down to the root cause of the inequities in your organization
Uncover inequities related to roles, departments, and systematic discrimination
4.2
Update your salary administration guidelines to ensure consistency around salary decisions
Establish clear guidelines around salary decision points
Module 5: Develop a Remediation Plan
The Purpose
Determine if the pain points are base salary related.
Key Benefits Achieved
A remediation plan, with several options, for the CEO's approval.
5.1
Order the compensation issues you will address using a prioritization grid
Prioritized compensation issues to address based on importance and ease of resolution
5.2
Create a prioritized list and remediation plan for the compensation issues you will focus on resolving
A remediation plan with several options
5.3
Draft communication plan and key messages
A plan for communicating compensation changes