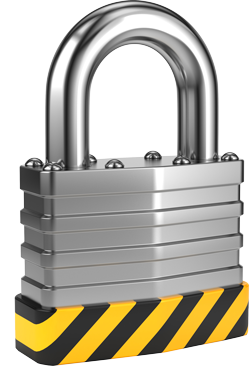 Already a member?
Sign in now
Contributors
Chris Hodge, AVP - Talent Management, RoundPoint Mortgage Servicing Corporation
Dr. John Sullivan, Professor, Corporate Speaker & Advisor
Irwin Jankovic, Ph.D. Strategic Program Manager, Human Resources Group, Metropolitan Water District of Southern California
John Pensom, CEO & Co-Founder, PeopleInsight Workforce Analytics
Nadia BiFolchi, Ph.D.
Zev Smith, Director HR Strategy & Talent Acquisition, Tangerine
Your Challenge
As the business environment increases in complexity, an improved ability to make evidence-based decisions is an indisputable competitive advantage. Predictive analytics can add another layer of insight so that organizations are able to make more informed decisions.
Currently, HR departments track metrics and perform descriptive analytics, but very few are leveraging the value of predictive analytics as they are:

Lacking the requisite skill set.
Struggling to combine disparate data sources and gather organizational data from siloed business units.
Our Advice
Critical Insight
HR can overcome the challenges of predictive analytics as a team: one member of the team can "crunch the numbers" while the other interprets, analyzes, and applies HR acumen.
Although many HR departments have expressed interest in applying predictive analytics, very few are actually doing it. The challenge remains in finding examples of those organizations who are doing it well, to emulate their process.
If an organizational objective or goal has stagnated, focus HR analytics on a component of the problem to maximize value-add.
Impact and Result
To develop predictive analytic capabilities, HR must begin to hire different skill sets and pair statistical knowledge with HR analysis.
HR must avoid scanning mass amounts of data, and instead:

Work with the organization to identify key organizational goals and objectives.
Identify what insight will help with the progression of key goals/objectives.
Guided Implementations
This guided implementation is a six call advisory process.
Guided Implementation #1 - Prepare to apply predictive analytics
Call #1 - Review the relevance of predictive analytics and discuss the skills required to perform them.
Call #2 - Discuss the results of the readiness assessment and plan next steps.
Guided Implementation #2 - Connect HR analytics to organizational outcomes with impact maps
Call #1 - Review selected organizational objectives. Discuss the predictive analytic examples and begin brainstorming ways that HR could impact organizational goals.
Call #2 - Discuss the outcomes of the brainstorming session and design one impact map.
Guided Implementation #3 - Create an integrated predictive analytics agenda
Call #1 - Review the challenges of data and discuss the potential tools that could be employed. Outline the steps for the forced ranking exercise.
Call #2 - Discuss the results of the forced ranking exercise and review the steps to complete the first initiative.
Book Your Workshop
Onsite workshops offer an easy way to accelerate your project. If you are unable to do the project yourself, and a Guided Implementation isn't enough, we offer low-cost onsite delivery of our project workshops. We take you through every phase of your project and ensure that you have a roadmap in place to complete your project successfully.
Module 1: Prepare to Apply Predictive Analytics
The Purpose
Understand the relevance and importance of predictive analytics.
Review predictive analytic challenges.
Complete the readiness assessment to evaluate the current level of analytical capabilities within the HR department.
Review communication to ensure that the necessary stakeholders buy in and are informed.
Key Benefits Achieved
Highlight key benefits of predictive analytics.
Create mitigation tactics for organizational challenges.
Understand where the HR department is on the analytical spectrum. Decide whether to proceed based on readiness.
Prepare specific language for the initiative to reduce the possibility of misalignment with expectations and lessening of enthusiasm for the project.
1.1
Isolate the challenges of implementing predictive analytics in your organization
Identification of challenges and mitigation tactics
1.2
Complete the readiness assessment
Understanding of the analytical sophistication of the department
1.3
Prepare to communicate with the executive team
Module 2: Connect HR Analytics to Organizational Outcomes with Impact Maps
The Purpose
Identify the most important organizational objectives and specify challenges or roadblocks.
Review examples of predictive analytics.
Brainstorm methods to impact organizational goals.
Create a direct connection between each HR action and the bottom line.
Key Benefits Achieved
Select the organizational objectives on which to base predictive analytics.
Understand the vast number of different topics to which HR analytics can be applied.
Begin thinking of the ways in which HR could impact the bottom line.
Select projects that have a direct, clear impact on the bottom line.
2.1
Confer with the executive team to highlight the top 3-5 organizational goals or objectives
The executive team is on board and has indicated the most important areas for HR to add value
2.2
Brainstorm how HR analytics could provide unique insight to progress organizational objectives
Identification of all of the possible ways that HR could impact these organizational goals
2.3
Complete impact maps for each potential HR action
A clear idea of how each HR initiative is adding value and the beginnings of the story to support the insights
Module 3: Create an Integrated Predictive Analytics Agenda
The Purpose
Understand the challenges of data collection.
Prioritize predictive analytic initiatives.
Review change management tactics to prepare for the impact on stakeholders.
Prepare HR Business Partners to share information with business units.
Develop a detailed action plan to implement the first initiative.
Key Benefits Achieved
Mitigate the risk that data challenges will stall the implementation of projects by raising awareness.
Avoid overwhelming the department by implementing all initiatives at once.
Ensure that HR Business Partners are prepared to share data to ensure that insights are used within the business.
Prepare to implement the first HR initiative.
3.1
Force rank predictive analytic initiatives to prioritize and develop an implementation timeline
The second tab of the Predictive Analytics Agenda completed as a timeline
3.2
Complete an implementation plan for the first predictive analytics initiative
Completed the necessary action steps for the first initiative in the third tab of the Predictive Analytics Agenda
3.3
Complete a RACI chart to outline responsibilities for the first initiative
Assigned accountability for each step in the action plan