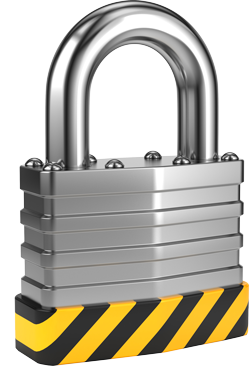 Already a member?
Sign in now
Contributors
Francesca Bartha, Sr. Manager, HR Systems Solutions, KPMG
Corrado Chiaramida, Sr. Manager, Network Learning Business Management, Telecommunications company
Larry Dean, IT Director Hastings County
Debbie Elliott, Principal Consultant, Elliott D & Associates
Marlon Herry, Enterprise Applications Manager, University of Trinidad and Tobago
Jim Meier, Director of Global Projects, Barry-Wehmiller
David Piazza, VP, Applications Practice, Info-Tech Research Group
Harjas Rai, Sr. HR Business Partner, Media company
Atif Siddiqui, Sr. Partner, Cloud HCM, GroupeX
Kim Townes, HR Director, Royal Victoria Regional Health Centre
Your Challenge
Human resource information systems (HRIS) are often deemed ineffective in achieving corporate business objectives.
HR and IT leaders struggle to craft a right-sized strategy that meets business needs. Some overinvest in platforms, while others underinvest in lightweight, point-to-point solutions. Finding the sweet spot between full-suite and lightweight functionality is no easy task.
Our Advice
Critical Insight
Align HRIS goals with the business. HR needs to positional itself as a strategic partner before embarking on an HRIS initiative and selecting a software.
Communication is key. Often, HR and IT speak different languages. Engage stakeholder groups early.
Plan where you want to go. Designing a roadmap based on clear requirements, alignment with the business, and an understanding of priorities will contribute to success.
Impact and Result
Adopt a holistic perspective of HR systems. Evaluate the current state of your organization's HRIS, understand pain points, and identify ideal processes prior to choosing a solution.
Evaluate and select a solution that not only mitigates current pains, but also supports future goals and objectives.
Develop a practical roadmap that the whole organization can buy into, and engage and equip HR with decision-making tools to meet business objectives and drive business strategy.
Guided Implementations
This guided implementation is an eight call advisory process.
Guided Implementation #1 - Conduct an environmental scan
Call #1 - Understand the importance of an HRIS strategy.
Call #2 - Structure the project. Choose the project team and finalize the project charter.
Call #3 - Align HR objectives with corporate objectives. Create a business model to identify HRIS drivers, barriers, and enablers.
Guided Implementation #2 - Design the future state
Call #1 - Analyze and classify requirements.
Call #2 - Identify process owners, guiding principles, and metrics for future processes. ​
Call #3 - Understand solution alternatives and the implications of each.
Guided Implementation #3 - Create the roadmap and finalize the deliverable
Call #1 - Prioritize roadmap initiatives. Identify dependencies and assign ownership.
Call #2 - Learn tips and tricks for presenting the final deliverable to stakeholders.
Human Resource Information Systems (HRIS) Strategy
You must be enrolled in this course to play this video
Course Information
Title: Human Resource Information Systems (HRIS) Strategy
Number of Course Modules: 5
Estimated Completion Time: 1.5 hours
Learning Outcome
Select and implement an HRIS strategy by adopting a holistic perspective of HR systems and choosing an HRIS that meets the organization's needs and supports future goals.
Learning Objectives
By the end of this course, learners will be able to:
Explain how an HRIS supports HR's shift from an administrative function to a strategic partner to the business.
Develop an HRIS business model based on an assessment of organizational goals, HR's needs, technology drivers, and environmental factors.
Determine user needs and pain points through the requirements gathering process and select the right HRIS strategy for the organization.
Describe the factors involved in creating an implementation roadmap.
1 CPD hour per course.
Each course is valid for 1 PDC for the SHRM-CP℠ or SHRM-SCP℠.
The use of this seal confirms that this activity has met HR Certification Institute's® (HRCI®) criteria for recertification credit pre-approval.
Introduction
Module 1
Module 2
Module 3
Module 4
Book Your Workshop
Onsite workshops offer an easy way to accelerate your project. If you are unable to do the project yourself, and a Guided Implementation isn't enough, we offer low-cost onsite delivery of our project workshops. We take you through every phase of your project and ensure that you have a roadmap in place to complete your project successfully.
Module 1: Conduct an Environmental Scan
The Purpose
Understand the importance of creating an HRIS strategy before proceeding with software selection and implementation.
Set expectations for the HRIS strategy and understand McLean & Company's HRIS methodology.
Key Benefits Achieved
A go/no-go decision on the project appropriateness.
Project stakeholders identified.
Project team created.
Finalized project charter to gain buy-in.
1.1
Establish HRIS vision.
Established project vision.
1.2
Define the scope of the HRIS strategy.
Determined scope of HRIS strategy.
1.3
Create the project team.
Defined project roles and responsibilities.
1.5
Create the HRIS business model.
Completed HRIS business model.
1.6
Align business goals with HR goals and technology capabilities.
Strategy alignment between HR and the business.
1.7
Map the current state of HRIS.
Completed current state map and thorough understanding of the HR technology landscape.
1.8
Assess current process capabilities.
Module 2: Design the Future State
The Purpose
Gain a thorough understanding of the HRIS-related pains felt throughout the organization.
Use stakeholder-identified pains to directly inform the HRIS strategy and long-term solution.
Visualize your ideal processes and realize the art of the possible.
Key Benefits Achieved
Requirements to strengthen the business case and inform the strategy.
The art of the possible.
2.1
Classify pain points.
Pain points classified by data, people, process, and technology.
2.2
Sketch the ideal process.
Ideal future process vision.
2.3
Establish process owners.
Assigned process owners, guiding principles, and metrics for each HR process in scope.
Module 3: Finalize Roadmap and Deliverable
The Purpose
Brainstorm and prioritize short- and long-term HRIS tasks.
Key Benefits Achieved
Understand next steps for the HRIS project.
3.1
Create a risk management plan.
Completed risk management plan.
3.2
Brainstorm HRIS initiatives.
Brainstormed HRIS initiatives.
3.3
Identify dependencies and enabling projects.
Identified dependencies and enabling projects.
3.4
Build an implementation roadmap.
3.5
Complete the implementation roadmap.
Completed implementation roadmap.