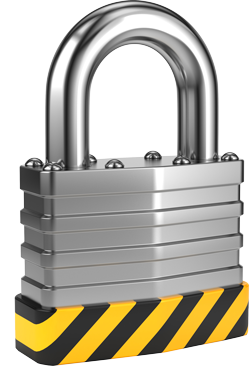 Already a member?
Sign in now
Contributors
Alexandra Norris, Human Capital Analyst, Info-Tech Research Group
Carrine Mackey, Director of Talent Acquisition, TravelClick
Christina Sanders, Vice President of Human Resources, Adidas Group Canada
Dawn Mitchell, Director of Talent Acquisition, Opower
Eric Van Duren, Director, System Talent Acquisition, Spectrum Health
IIia Maor, Senior Manager, Info-Tech Research Group
Jeff Woods, Principal, Business Process Management Practice, GRM Inc
Jeff Gothelf, Author: Sense and Respond, www.jeffgothelf.com
Jim D'Amico, Vice President of Talent Acquisition, Signature HealthCARE
Matthew Doucette, Director of Global Talent Acquisition, Monster
Rabbiya Hussain, Head of Talent Management, Adidas Group Canada
Anonymous, Financial Services, Head of Talent Acquisition
Your Challenge
Talent acquisition departments are struggling to deliver. A PwC study found that 93% of CEOs believe that the way that organizations attract talent needs to change.
Growing retirement numbers and a shrinking workforce are making it even more difficult to attract talent in an already tight labor market.
The skills and jobs needed to compete in the future are unknown. Talent acquisition specialists will have to hire for new, unfamiliar roles.
Technology is quickly changing the face of talent acquisition – talent acquisition specialists must be able to rapidly adopt new approaches.
Our Advice
Critical Insight
Top talent is limited, expensive, and may not actually provide the anticipated value. Instead, take the time to identify and acquire the right talent for your organization.
Talent acquisition is one of the most quantitative areas of HR. Use data to make evidence-based decisions, improve process efficiency, and acquire the right talent.
Talent acquisition is comprised of four elements: branding, sourcing, assessment, and internal talent mobility. It is important to take the time to evaluate each of these elements and iterate. This allows the Talent Acquisition Department to remain agile and consistently adopt the most impactful approach.
Impact and Result
Develop a talent acquisition strategy that is anchored in consistency, but has the agility to adopt new approaches by:
Reviewing the talent acquisition structure to set the team up for success.
Evaluating the talent acquisition elements (branding, sourcing, assessment, and internal talent mobility) to maximize impact.
Examining current technology to increase functionality usage.
Iteratively applying process improvement principles to the hiring funnel workflow to eliminate waste and increase efficiency.
Guided Implementations
This guided implementation is an eleven call advisory process.
Guided Implementation #1 - Draft goals
Call #1 - Identify the stakeholders that will be involved, their level of involvement, and how to engage critical stakeholders.
Call #2 - Review the people strategy and strategic workforce plan and identify key elements that will impact the talent acquisition strategy. Discuss the components of the talent philosophy.
Guided Implementation #2 - Design structure and capabilities
Call #1 - Review the Talent Acquisition Department structure, discuss different structural designs, and identify if there is a need to change the structure.
Call #2 - Discuss the competencies that are required for talent acquisition and identify if they are present or need to be developed.
Call #3 - Evaluate the hiring funnel workflow.
Guided Implementation #3 - Enhance the elements
Call #1 - Discuss branding, sourcing, assessment, and ITM best practices.
Call #2 - Review the output of the Talent Acquisition Strategy Evaluation Tool.
Guided Implementation #4 - Leverage technology
Call #1 - Discuss current talent acquisition technology features. Identify ways to improve functionality usage.
Call #2 - Brainstorm new features and identify positive business impacts.
Guided Implementation #5 - Institute a culture of continuous improvement
Call #1 - Holistically review the output of the Talent Acquisition Strategy Evaluation Tool and discuss prioritization.
Call #2 - Review change management tactics to adopt and discuss how to continuously improve.
Talent Acquisition Strategy
You must be enrolled in this course to play this video
Course Information
Title: Talent Acquisition Strategy
Number of Course Modules: 5
Estimated Completion Time: 1.5 hours
Learning Outcome
Upon completion of this course, learners will be able to develop a talent philosophy, define the structure of their talent acquisition department, determine best practices for talent acquisition strategy components, and evaluate necessary technology.
Learning Objectives
By the end of this course, learners will be able to:
Create a talent philosophy.
Define the structure of the talent acquisition department.
Develop a governance model.
Determine best practices for branding, sourcing, internal talent mobility, and analytics.
Optimize current technology.
Implement change management techniques.
1 CPD hour per course.
Each course is valid for 1 PDC for the SHRM-CP℠ or SHRM-SCP℠.
The use of this seal confirms that this activity has met HR Certification Institute's® (HRCI®) criteria for recertification credit pre-approval.
Introduction
Module 1
Module 2
Module 3
Module 4
Book Your Workshop
Onsite workshops offer an easy way to accelerate your project. If you are unable to do the project yourself, and a Guided Implementation isn't enough, we offer low-cost onsite delivery of our project workshops. We take you through every phase of your project and ensure that you have a roadmap in place to complete your project successfully.
Module 1: Set Goals and Assess Talent Acquisition Team
The Purpose
Make the case for implementing an agile talent acquisition strategy.
Define talent philosophy, goals, and structure to optimize talent acquisition.
Key Benefits Achieved
Use McLean & Company's Agile Talent Acquisition framework to develop a tailored and flexible talent acquisition strategy that attracts the right talent.
1.1
Develop the talent philosophy.
1.2
Draft talent acquisition goals.
1.4
Identify ideal competencies and assess current level.
Identification of ideal competencies for talent acquisition and understanding of gaps
Module 2: Review Process, Structure, and Individual Elements
The Purpose
Define the hiring funnel workflow and governance structure to define responsibilities.
Key Benefits Achieved
A full analysis of the optimal process for hiring workflows and governance.
2.1
Map out and improve hiring funnel workflow.
Process map for new hiring funnel workflow
2.2
Create a governance structure.
2.3
Review best practices for talent acquisition elements and assess current state.
List of improvements for talent acquisition elements
Module 3: Leverage Technology and Create Implementation Timeline
The Purpose
Review current technical capabilities to evaluate the best way to leverage technology.
Key Benefits Achieved
Isolate key features and pain points in current technology.
3.1
Assess capabilities of current technology.
Understanding of the current use of technology features
3.2
Identify and prioritize talent acquisition initiatives.
Implementation timeline for strategy initiatives