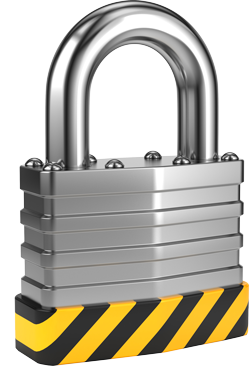 Already a member?
Sign in now
Contributors
Kim Benedict, Co-Founder & CEO, TalentMinded Inc.
Ljuba Bogdanovich, Account Director, WilsonHCG
Paul Dodd, Head of Canadian Engagement, WilsonHCG
Ryan Frook, Manager, Bids & Contracts, Info-Tech Research Group
Camille Galindez, Former HR Generalist, FCB Global
Steven Jeffery, Director Research, Vendor Management, Info-Tech Research Group, author of The Art of Creating A Quality RFP: Don't Let a Bad Request for Proposal Waste Your Time, Money and Resources
Susan Mabardi, Senior Account Director, Recruitment Process Outsourcing, Allegis Global Solutions
Joe McIninch, Vice President of Operations, Project Recruitment, Lannick
Meryl Rosenthal, Founder & President, HirePower Inc.
Lisa Thomason, CHRP, Recruitment Consultant, Royal Victoria Regional Health Centre
Maria Vilshanski, Former Director of Talent Acquisition, EllisDon
Audrey Wong, Senior Executive, Client Services, WilsonCTS (formerly Head2Head)
Your Challenge
There are a number of Right Recruitment Process (RPO) vendors in the market; finding one that is best suited for your organization and specific needs can be daunting.
An RPO solution is not always the best fit. Organizations must determine if it's the right decision and which model of outsourcing is most appropriate.
A vendor relationship has to be nurtured to ensure the RPO solution succeeds in meeting its objectives.
Our Advice
Critical Insight
The performance of your Talent Acquisition (TA) process can be elevated by outsourcing tactical activities to an RPO provider, freeing up resources to focus on strategic projects, and in-house upskilling.
Impact and Result
Investigate your pain points when it comes to current TA processes and requirements to determine what is driving the need to outsource.
Conduct market research either informally or through a Request for Information (RFI) to get an understanding of the vendor landscape and those capable of meeting your needs.
Use a defined Request for Proposal (RFP) process to solicit proposals for the RPO and form a proposal evaluation committee to objectively evaluate vendor RFP responses.
Proactively prepare the vendor for a successful and collaborative relationship by being clear about your expectations and providing them with essential organizational information required to customize service delivery.
Guided Implementations
This guided implementation is a seven call advisory process.
Guided Implementation #1 - Decide if RPO is appropriate
Call #1 - Discuss the stakeholders to include and how to use the Talent Acquisition Pain Points Assessment Workbook.
Call #2 - Review the assessment summary to determine whether to proceed with an RFI/RFP and discuss the degree of outsourcing needed.
Guided Implementation #2 - Conduct RPO market research and issue an RFP
Call #1 - Determine the stakeholders involved in the vendor evaluation committee and discuss RPO market research options.
Call #2 - Review RFI responses (optional) and vendor shortlist, and discuss vendor evaluation criteria.
Call #3 - Review the customized Request for Proposal Template.
Guided Implementation #3 - Select your RPO vendor and prepare to manage the relationship
Call #1 - Evaluate vendors against criteria and how to make the vendor decision.
Call #2 - Prepare to manage the vendor relationship.
Book Your Workshop
Onsite workshops offer an easy way to accelerate your project. If you are unable to do the project yourself, and a Guided Implementation isn't enough, we offer low-cost onsite delivery of our project workshops. We take you through every phase of your project and ensure that you have a roadmap in place to complete your project successfully.
Module 1: Determine the Right RPO Solution for Your Organization
The Purpose
Determine if RPO is right for your organization.
Evaluate RPO models using an RFI.
Select a vendor via an RFP evaluation.
Key Benefits Achieved
The need for an RPO to support TA objectives is determined.
RPO models are evaluated.
A vendor has been assessed and selected.
1.1
Decide if RPO is appropriate.
Suitability of RPO is weighed.
1.2
Conduct RPO market research and issue an RFP.
RPO research conducted.
RFP issued.
1.3
Select your RPO vendor and prepare to manage the relationship.
RPO vendor selected.
Terms and capacity for the vendor relationship are outlined.