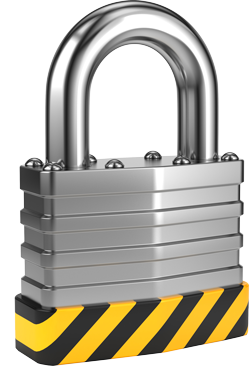 Already a member?
Sign in now
Contributors
Bill Middleton, HR Director, LeasePlan USA
Borge Obel, Professor, Aarhus University
Dr. Christopher G. Worley, Senior Research Scientist, University of Southern California
Dave Ulrich, Professor and Author, Ross School of Business, University of Michigan
David Holmes, VP & Senior HR Partner, Manulife Financial
Dr. David Weiss, Author, Strategist, Consultant, Educator, President and CEO of Weiss International Ltd.
Dr. Elaine Farndale, Associate Professor, School of Labor and Employment Relations at the Pennsylvania State University
John Boudreau, Professor and Research Director, University of Southern California
Lucy Adams, CEO, Disruptive HR Agency
Michel Hebert, Senior Manager, Research, Info-Tech Research Group
Michele DiMartino, Senior Consultant, KatesKesler Organization Consulting
Mona Najib, HR Director, LeasePlan USA
Dr. Paul Sparrow, Professor, Lancaster University Management School
Your Challenge
HR executives struggle to find the right delivery model, and often view the three-prong model as an end goal.
This delivery model often fails to realize desired results; while in some cases it was not implemented properly, at times it is not the right model in the first place.
Organizations have unique operating environments and strategies, but have focused on adopting universal HR delivery models.
Our Advice
Critical Insight
The design of HR's service delivery is critical to successfully executing strategic initiatives and is a source of competitive advantage.
HR's delivery model should be designed to support broader organizational goals and mimic organizational design.
Deciding where data analytics fits into a delivery model is a critical step in moving to evidence-based HR.
Impact and Result
There is no single HR model – HR's delivery model should be designed to the organization.
There are four factors impacting the design of HR's delivery model:
Aligning HR's delivery model to support organizational goals and complement the broader organizational design.
Clearly defining HR's purpose to maximize its contributions to the organization.
Establishing the degree of agility required to quickly adapt and respond to changes within the operating environment.
Ensuring efficient delivery of services through automation, digital services, and focusing on employee experiences.
Guided Implementations
This guided implementation is a one call advisory process.
Call #1 - Schedule a meeting with an analyst to learn more about HR delivery models and how we can support your HR redesign.
Book Your Workshop
Onsite workshops offer an easy way to accelerate your project. If you are unable to do the project yourself, and a Guided Implementation isn't enough, we offer low-cost onsite delivery of our project workshops. We take you through every phase of your project and ensure that you have a roadmap in place to complete your project successfully.
Module 1: Design a Delivery Model that Fits with Organizational Goals and Strategy
The Purpose
Identify what the organization needs from HR and create an HR delivery model to support these organizational needs.
Key Benefits Achieved
Understand how different types of delivery models can support different objectives.
Determine where HR can have the greatest impact to the organization strategy.
Create a model that delivers quality HR services and efficient day-to-day operations.
1.1
Design an HR delivery model that is aligned with the organization, has a clear purpose, increases agility, and ensures efficient delivery of services.
A supportive and efficient HR delivery model that establishes an essential component of the competitive advantage