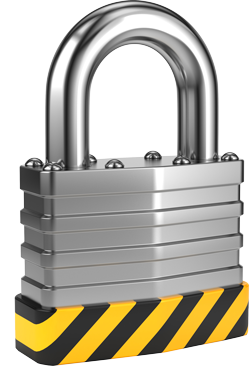 Already a member?
Sign in now
Contributors
Daryl Daley, owner, Intelligent Minds, a boutique staffing firm specializing in technology staffing
Nancy Davis, Director, Human Resources, International Financial Data Services
Jennifer Kraemer, Human Resources Executive with extensive experience in global firms
Professor Miguel Martinez Lucio, University of Manchester, Director for the Masters in International HRM and Comparative IR and member of the editorial board of the International Journal of HRM
Peter Reilly, Director HR Research & Consultancy Institute for Employment Studies and co-author of "Global HR: Challenges Facing the Function"
Professor Paul Sparrow: Director, Centre for Performance-led HR and Professor of International HRM at Lancaster University Management School
Professor Ibraiz Tarique, Pace University, Director of Global HRM Programs and co-author of "International Human Resource Management: Policies and Practices for Multinational Enterprises"
Shelley Zane, Principal, leaderz matter consulting
Your Challenge
Only 40% of HR professionals reported that HR-business alignment was a top or medium priority for their organization in 2013. This number is far too low, and creates risk for global HR operation.
An increasingly geographically dispersed workforce is impacting how HR approaches its own role. HR co-location with employees is no longer a given, affecting interactions, policies, and processes.
When planning for globalizing the HR function, HR may face a lack of global vision, cultural conflict, or low management bench strength.
Our Advice
Critical Insight
A misaligned HR function can derail globalization efforts
Global HR functions must be fully aligned with the organization's HR strategy to be successful. This means adopting new global HR capabilities, as well as determining the right global vs. local balance for all HR activities
Organizations globalize to leverage new markets, lower labor and operational costs, and skills in short supply in their traditional locations.
Impact and Result
Integrate a global mindset by embracing the idea that there are differences between the global and local levels, and that these differences should be acknowledged and leveraged as a strategic business advantage.
Determine what will be controlled globally vs. customized locally, how to shift some HR responsibilities onto line managers or outsourcers, and identify which HR activities can be performed virtually and which require local HR presence.
Integrate a global mindset throughout your HR function and broader organization.
Guided Implementations
This guided implementation is a four call advisory process.
Guided Implementation #1 - Align HR principles to global business strategy
Call #1 - Discuss the approach for developing HR principles that align to your global business strategy.
Guided Implementation #2 - Make decisions around three global HR issues
Call #1 - Review the results of your Global HR Decisions Template.
Guided Implementation #3 - Audit global HR capabilities
Call #1 - Discuss the outcomes of the Global HR Capabilities Audit and address any challenges or areas of confusion.
Guided Implementation #4 - Determine global HR transition priorities
Call #1 - Review the gap analysis and walk through development of initiatives.
Book Your Workshop
Onsite workshops offer an easy way to accelerate your project. If you are unable to do the project yourself, and a Guided Implementation isn't enough, we offer low-cost onsite delivery of our project workshops. We take you through every phase of your project and ensure that you have a roadmap in place to complete your project successfully.
Module 1: Align HR Principles to Global Business Strategy
The Purpose
Identify current and potential business locations and conduct an environmental scan to best determine and develop HR principles.
Key Benefits Achieved
Awareness of current practices and potential challenges of globalization specific to the organization.
Development of HR principles to better align towards the organization's global strategy.
1.1
Document company information.
Defined mission, vision, and goals
1.2
Begin to complete the Global Business Strategy Review Worksheet.
PESTL scan for each identified current and projected business location
1.3
Identify your organization's dominant culture and guiding HR principles.
Developed well-aligned HR principles
Module 2: Make Decisions around Key Global HR Issues
The Purpose
Support critical global HR decision making.
Key Benefits Achieved
Understanding of which HR functions will work best being customized vs. what the organization should keep local.
Determined the shift in responsibility, if any, depending on the HR function and location.
2.1
Analyze business satisfaction with HR services.
Established standards for HR decisions
2.2
Identify HR service improvement priorities.
Determined what will be controlled globally vs. customized locally
2.3
Establish relationship managers.
Determined how to shift select HR responsibilities
2.4
Clarify the role of relationship managers.
. Identified which HR activities can be performed virtually vs. locally
Module 3: Audit Global HR Capabilities and Determine Global HR Transition Priorities
The Purpose
Understand any global HR capability gaps the HR function has at both the global and local levels and document transition priorities for the global market.
Key Benefits Achieved
Documentation of transition to the global market and initiatives moving forward.
Assessment of potential gaps and prioritization of gap areas.
3.1
Track success of the program by setting metrics and taking baseline measurements.
Identified how the key global HR capabilities can be leveraged
3.2
Use the Global HR Capabilities Audit Tool to complete your audit.
Audited HR's current levels of global HR capabilities
3.3
Conduct a gap analysis to identify transition activities and timing.
Performed a gap analysis and prioritize gap areas
3.4
Convert your prioritized gap areas into tangible initiatives.
Documented your global transition priorities and initiatives