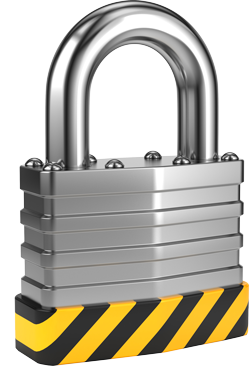 Already a member?
Sign in now
Contributors
Claudette Banks, Director, Workforce Strategy, MPAC
Trish Freshwater, Senior Communications Manager, Talent Acquisition, Sodexo
N. Robert Johnson, Practice Leader, Workforce Communications
Drew Railton, Partner, The Caldwell Partners International
Sophia Tantses, Global Manager, Talent Acquisition & Mobility, SCIEX, a Danaher Company
Your Challenge
Internal talent mobility (ITM) is not keeping up with business need, ranking the lowest in effectiveness compared to all other Talent Acquisition areas.
There is a common mentality among hiring managers that external candidates are better.
Overall employee engagement is significantly lower when there is a lack of career development and advancement opportunities.
Our Advice
Critical Insight
Internal talent mobility optimization lies at the intersection of organizational needs and people needs.
The need to have the right people, in the right job, at the right time is coinciding with people's growing need to have the right career opportunity, with the right employer, right now.
Impact and Result
Build on existing programs that impact and support internal talent mobility.
Create an ITM playbook to develop and improve ITM program effectiveness.
Launch ITM program and track success.
Guided Implementations
This guided implementation is a six call advisory process.
Guided Implementation #1 - Evaluate current state of ITM
Call #1 - Review the rationale for completing the project and discuss the effectiveness of current ITM practices.
Call #2 - Discuss SWOT analysis outcomes.
Guided Implementation #2 - Create ITM playbook
Call #1 - Review SWP in the context of ITM potential.
Call #2 - Walk through the various internal practices that impact or support ITM.
Guided Implementation #3 - Execute ITM program
Call #1 - Discuss approach for introducing and launching the ITM program.
Call #2 - Review follow-up initiatives and metrics analysis to determine success of the program.
Book Your Workshop
Onsite workshops offer an easy way to accelerate your project. If you are unable to do the project yourself, and a Guided Implementation isn't enough, we offer low-cost onsite delivery of our project workshops. We take you through every phase of your project and ensure that you have a roadmap in place to complete your project successfully.
Module 1: Evaluate Current State of Internal Talent Mobility
The Purpose
Understand current practices that promote and support internal talent mobility (ITM).
Key Benefits Achieved
Awareness of current practices and any gaps or weaknesses that may be present.
Comprehensive understanding of organizational goals in terms of ITM program implementation.
1.1
Identify your current practices that support ITM.
Inventoried current ITM-related practices.
1.2
Perform a SWOT analysis based on your current ITM efforts.
Identified internal and external strengths, weaknesses, opportunities, and threats.
1.3
Set high-level program objectives and update your HR scorecard based on what you hope to achieve.
Documented high-level program objectives.
Module 2: Create ITM Playbook
The Purpose
Gain a clear understanding of the needs of the workforce.
Creation of L&D and talent selection to propel ITM.
Gathering information to create the ITM playbook.
Key Benefits Achieved
Modifications required within each relevant internal process are clarified.
Clear understanding of current talent selection and hiring practices.
Creation of ITM playbook to support implementation of the ITM program.
2.1
Identify employees' needs.
Identified the needs of both the organization and its workforce.
2.2
Optimize learning and development (L&D) practices to support ITM.
Expanded L&D practices to better connect to the ITM program.
2.3
Design talent selection practices that support optimization of ITM.
Creation of talent selection practices.
2.4
Review hiring practices to support deployment of internal talent.
Updated hiring practices.
Module 3: Prepare to Execute ITM Program
The Purpose
Interpret current communication standards and tactics within the company.
Set metrics and initiatives to drive the ITM program.
Key Benefits Achieved
Awareness of communication needs for ITM on an organizational level.
Establishment of metrics that are essential for proper execution of the ITM program.
Development of follow-up procedures for effective advancement of the ITM program.
3.1
Brainstorm communication messages and tactics.
Developed communication tactics; you are ready for implementation.
3.2
Define metrics for your ITM program.
Identified relevant program metrics.
3.3
Customize follow-up initiatives.
Prepared for launch of the program.