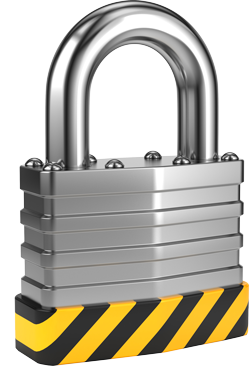 Already a member?
Sign in now
Contributors
Dr. Richard Burton, Professor, Duke University, Partner EcoMerc, co-author of Organizational Design: A Step-by-Step Approach
Dr. Jay Galbraith, President and Founder of Galbraith Management Consultants and Professor Emeritus, IMD, Switzerland
Dr. Børge Obel, Professor at Aarhus University, Partner EcoMerc, Editor of Journal of Organizational Design, and co-author of Organizational Design: A Step-by-Step Approach
Dr. Naomi Stanford, Organizational Design Consultant and author of four books including The Guide to Organization Design: Creating High Performing and Adaptable Enterprises
Dr. Nicolay Worren, Organizational Design consultant in Europe and author of Organization Design
Your Challenge
With increasing globalization and the advent of technical innovations, organizations are changing the way they are structured at both the enterprise and functional level in order to adapt to new business realities.
Structural decisions are complex, and decision-makers are often under time constraints, which prevent them from fully considering the elements which would lead to a sustainable structure in the medium (three to five years) or long (five or more years) term.
Frequent organizational structure change can be disruptive to productivity, employee morale, and divert the focus of the organization from its primary mission, goals, and objectives.
Many organizational structures have organically evolved over time – they are not the result of intentional action. The wrong structures can delay decision making, impede communication and workflows, and negatively impact employee morale, resulting in costly overhead and waste.
Our Advice
Critical Insight
Restructuring is disruptive and may not result in a more effective function. Ask if you can meet your strategy through other means such as retooling processes, redefining roles, or realigning talent management tools.
No structure can operate at the extremes. A completely centralized structure with no flexibility is frozen. A completely decentralized structure with no control is anarchy.
Impact and Result
Identify an HR restructuring strategy and requirements based on the business strategy.
Assess current state and determine where decision making should rest, either locally or centralized, for a variety of HR functions.
The drivers of restructuring are largely internal, but organizations should refocus on external drivers to help cope with business environments that have become increasingly complex and uncertain.
Guided Implementations
This guided implementation is a four call advisory process.
Guided Implementation #1 - Identify restructuring strategy and requirements
Call #1 - Discuss business and function-level strategy, and how to effectively align structure design requirements.
Call #2 - Review project scope and walk through function-level work activities.
Guided Implementation #2 - Assess degree of centralization
Call #1 - Review the results of the Centralization Diagnostic Tool.
Guided Implementation #3 - Identify locus of decision-making control
Call #1 - Discuss outcomes of authority matrix and address areas of confusion.
Book Your Workshop
Onsite workshops offer an easy way to accelerate your project. If you are unable to do the project yourself, and a Guided Implementation isn't enough, we offer low-cost onsite delivery of our project workshops. We take you through every phase of your project and ensure that you have a roadmap in place to complete your project successfully.
Module 1: Identify Restructuring Strategy and Requirements
The Purpose
Gather organizational information that is necessary for a successful restructuring implementation strategy.
Key Benefits Achieved
Greater understanding of the organization and focus areas for restructuring.
Decisions that must be made to carry out restructuring are devised through collection of current inputs and outputs in the organization.
1.1
Identify business and function-level strategy.
High-level scope for a given function's restructuring project.
1.2
Assess if drivers of restructuring align with strategy.
Determine if restructuring is warranted.
1.3
Determine structure design requirements.
Identify restructuring goals and criteria.
1.4
Determine high-level work activities.
Identify which work activities are necessary to support the function's strategy and goals.
1.5
Determine function inputs and outputs.
Solid understanding of the functions interdependencies.
Module 2: Assess Degree of Centralization
The Purpose
Identification of the degree of centralization that is necessary in a restructuring effort.
Key Benefits Achieved
Established position on function-based centralization achieved based on decision making and culture.
2.1
Determine your current and future organizational degree of centralization.
Decision on degree of centralization.
2.2
Discuss where you believe the organization lies.
Assessment of current state.
2.3
Identify complexity and uncertainty.
Complexity and Uncertainty Checklist completed.
Module 3: Identify Locus of Decision-Making Control
The Purpose
Determine which authority is making decisions within the organization and find out to what degree of centralization these decisions lay.
Key Benefits Achieved
Clear illustration of authority level's decision making based on a degree of centralization.
Ability to make changes in the Authority Matrix based on an initial inputs.
3.1
Understand what types of decisions need to be made in the organization.
Documented list of key decision points.
3.2
Identify decision-making authority.
Completed Authority Matrix template.
3.3
Stress-test your structure.
Conducted a final sanity check on the proposed degree of centralization.