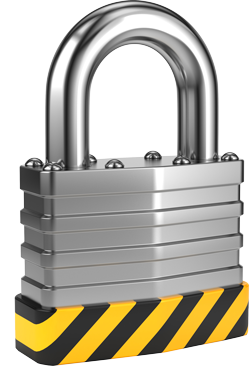 Already a member?
Sign in now
Contributors
Alec Levenson, Senior Research Scientist, Center for Effective Organizations, Marshall School of Business at the University of Southern California
Andy Charlwood, Professor of HRM, University of Leeds
Edward Houghton, Senior Research Advisor, Human Capital and Governance, CIPD
Glen McLellan, Director, Total Compensation & Workforce Analytics, Centric Health
Heidi Epley, HR Strategy and Analytics Manager, Caterpillar Inc.
Irwin N. Jankovic, PhD, Strategic Program Manager HR, Metropolitan Water District of Southern California
John Boudreau, Research Director, Centre for Effective Organizations and Professor, Marshall School of Business at the University of Southern California
John Sullivan, Professor of Management, San Francisco State University
Junia Freitas, Senior Manager, Global Talent Analytics, Scotiabank
Mark Benton, WFM Budgeting and Planning Manager at The Co-operative Food
Nikki Langille, HR Country Manager, AT&T
Omer Aziz, CHRO, Flight Network
Robert Carlyle, Senior Director, Strategic Workforce Management, RBC
Sam Hill, Founder and Managing Consultant, Workforce Dimensions
Valarie Dillon, Executive Director, Human Resources & Volunteer Services, Scouts Canada
Sunil Meharia, HRIS and Analytics Business Analyst, City of Edmonton
Your Challenge
Over a third of HR departments struggle to move beyond basic measurement and metrics (McLean & Company, 2018 HR Trends Report).
HR has more data than ever before, but often does not know what to measure or what to do with the data.
Unreliable data and lack of analytic capability are significant barriers to moving forward.
Our Advice
Critical Insight
You don't need advanced analytics to add value. Reliable data combined with metrics that matter enables HR to add value right away while also preparing HR for advanced analytics in the future.
Select metrics that matter to clients to include in dashboards. This focuses HR resources on what will have the highest impact and address client needs.
Perfect data and dashboards miss the point. Clean data just enough to use for decision making, and iterate dashboards based on client feedback.
Impact and Result
Create a data plan that identifies metrics that track progress towards specific client needs to ensure that data adds value to the organization – right away.
Build the foundation for data-driven HR by addressing key gaps in data governance, analytic capability, and data adoption.
Build dashboards that drive action by leveraging data analysis, insight generation, storytelling, and data visualization best practices.
Guided Implementations
This guided implementation is a ten call advisory process.
Guided Implementation #1 - Assess the foundation
Call #1 - Discuss the results of the HR Metrics & Analytics Foundation Assessment and identify gaps.
Call #2 - Identify and prioritize clients for metrics and analytics.
Guided Implementation #2 - Select metrics that matter
Call #1 - Identify and prioritize client needs.
Call #2 - Review selected metrics and discuss cadence of dashboard delivery.
Guided Implementation #3 - Create a dashboard
Call #1 - Review prototype dashboard to ensure it incorporates best practices in data visualization and storytelling.
Call #2 - Discuss stakeholder feedback.
Guided Implementation #4 - Plan for the future
Call #1 - Review the future state plan to produce initial dashboard(s) and build the foundation for data-driven HR.
Call #2 - Discuss appropriate data governance mechanisms for your organization.
Call #3 - Prepare a business case for additional analytics resources.
Call #4 - Determine solutions to data adoption barriers.
You must be enrolled in this course to play this video
Course Information
Title: HR Analytics
Number of Course Modules: 4
Estimated Completion Time: 1.5 hours
Learning Outcome
Describe how to improve HR metrics & analytics by addressing fundamental requirements, selecting the right metrics, and displaying them on dashboards that lead to action.
Learning Objectives
By the end of this course, learners will be able to:
Make the case for HR metrics and analytics in their organization.
Define the foundations required for HR metrics & analytics and identify some strategies that can be employed to improve them.
Select and prioritize metrics that matter to clients of HR metrics and analytics.
Incorporate best practices into HR dashboard design; this includes data analysis, insight generation, storytelling and data visualization.
1 CPD hour per course.
Each course is valid for 1 PDC for the SHRM-CP℠ or SHRM-SCP℠.
The use of this seal confirms that this activity has met HR Certification Institute's® (HRCI®) criteria for recertification credit pre-approval.
Introduction
Module 1
Module 2
Module 3
Book Your Workshop
Onsite workshops offer an easy way to accelerate your project. If you are unable to do the project yourself, and a Guided Implementation isn't enough, we offer low-cost onsite delivery of our project workshops. We take you through every phase of your project and ensure that you have a roadmap in place to complete your project successfully.
Module 1: Identify Clients and Prioritize Foundational Gaps
The Purpose
Develop an overarching understanding of the importance and relevance of HR analytics.
Comprehend the gaps within data governance.
Evaluate the challenges that often face HR when it comes to data adoption.
Key Benefits Achieved
Data governance gaps prioritized.
Barriers to data adoption appraised.
1.1
Identify and prioritize clients.
Prioritized list of clients
1.2
Draw desired future state and current state of HR metrics and analytics.
1.3
Review data governance results.
1.4
Review data adoption results.
Assessment results reviewed and key gaps identified
Module 2: Create a Dashboard Prototype
The Purpose
Identify client needs.
Select targeted metrics for each goal.
Design a feasible dashboard scheme.
Key Benefits Achieved
Client needs outlined in terms of objectives, workforce decisions, and workforce trends.
Identified the method of dashboard production that is organizationally appropriate.
2.1
Identify client needs.
2.3
Prioritize and select metrics.
2.4
Determine cadence and number of dashboards.
Dashboard aligned to organization capability and needs
2.5
Design a dashboard prototype.
Dashboard prototype
Client needs and metrics documented in workbook
Module 3: Create a Future State Plan
The Purpose
Assign responsibilities to achieve the future state of data governance.
Set up HR with the knowledge and skills to uphold analytical procedures.
Key Benefits Achieved
Data governance roles assigned.
Data audit process drawn out.
HR analytical competencies and gaps identified.
3.1
Assign accountability for data governance.
Data governance accountabilities documented
3.2
Build a metrics library for key metrics.
3.3
Create a data audit process.
Data audit process developed
3.4
Identify required competencies for HR metrics and analytics.
Analytic competencies itemized
3.5
Address data adoption barriers.
Data adoption barriers addressed
3.6
Finalize the future-state plan.
Future-state plan documented in the HR Metrics Workbook