Management Fundamentals is a ten-week interactive program that combines live online group learning sessions with individual eLearning modules on ten topics fundamental to people leadership. Add Leadership Development Coaching to maximize the learning and development of your Management Fundamentals participants.
Benefits
Coaching sessions will incorporate both the 360 Feedback assessment results and the program content.
Participants gain a holistic perspective on how they demonstrate key management competencies.

Participants can discuss both their 360 Feedback results and the information they're learning during confidential one-on-one sessions.

Coaching sessions are built into the program at appropriate times to increase reflection and learning.

Coaching exercises enhance the program experience and encourage participants to take ownership of their development.
Designed For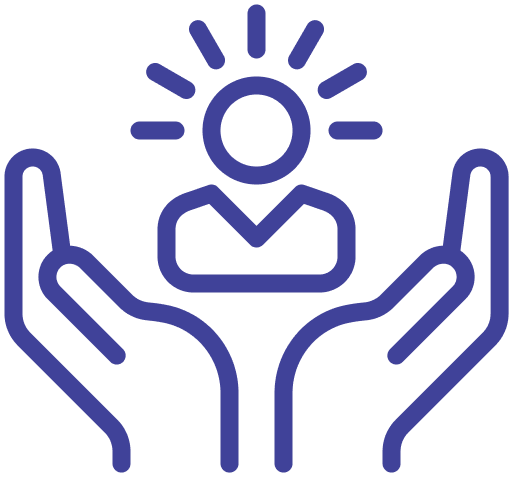 New Managers
Management Fundamentals combined with Leadership Development Coaching will benefit managers who have zero to three years of experience and are open to uncovering ways to become a better leader.
Note: Coaching is only available to participants of private Management Fundamentals cohorts.
Goals
Develop important strategic capabilities of HR leaders, including business acumen, data literacy, leadership, and relationship building.

Build leaders' self-awareness by helping them understand how they are perceived by their direct reports, peers, and managers.

Identify strengths and opportunities for personal growth.

Accelerate growth and development and help them reach their goals faster than they would alone.
Leadership Development Coaching Program With Management Fundamentals Schedule
*Coaching program fees are billed annually.
How It Works
Adding Leadership Development Coaching to Management Fundamentals also automatically adds the 360 Feedback assessment, which is a foundational element of the coaching program.
Participants will start by completing their 360 Feedback assessment and having their first coaching session. After their first session they'll begin the Management Fundamentals program. A total of three 50-minute coaching sessions are intertwined with the program to increase self-awareness and development.
Help your leaders build the self-awareness, clarity, and confidence they need to take their leadership to the next level.
Book a call to learn more.
Book a Call